Merge an Individual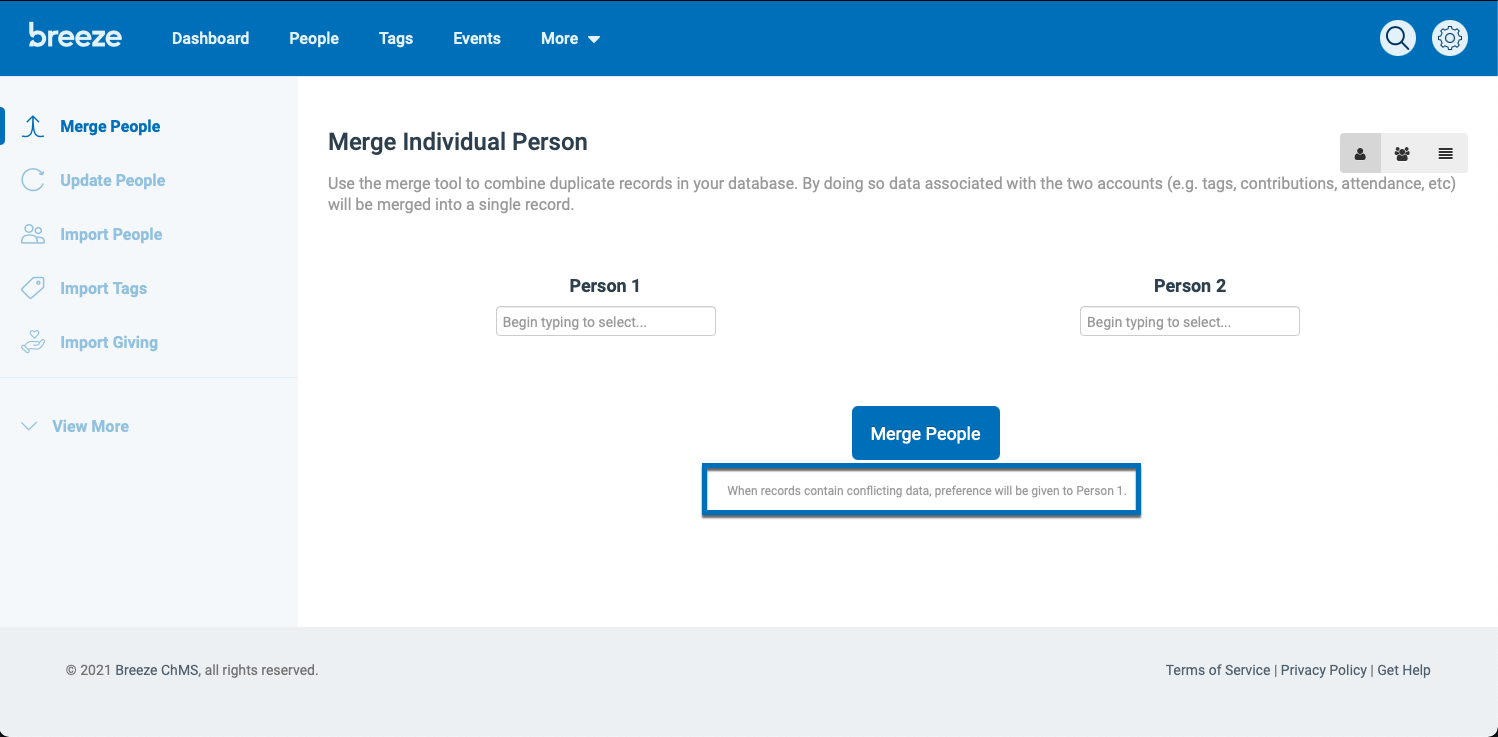 There may be times where you end up with duplicate names in the database. This can be especially problematic if there are some giving or attendance records associated with each of the names so that simply deleting one is not an ideal solution. To solve this, you can merge two records together.
Navigate to the Account Settings () and select Bulk Tasks.
Select the first person you'd like to merge in the "Person 1" box.1
Select the duplicated person you'd like to merge them with in the "Person 2" box.
1 The first person selected will be the one that preference is given to if people have conflicting data. For example, if both people have an address, the address for Person 1 will be retained and the address for Person 2 will be discarded. Giving history, Tags, and attendance data will be retained from both people - simply merged into the remaining person.
If both Person 1 and Person 2 were checked into the same event, the attendance count for that event will go down by one count, essentially removing the duplicate attendance record.
Note: There is no way to UNDO the merge people action. Restore only restores the deleted person, but that data is not properly disbursed out to the corresponding "people" that were merged.
Merge All Duplicates
If you are new to Breeze and have many duplicates in your database, merging them all at the same time might be beneficial. Breeze will assume people with the same name are in fact the same person. When there is conflicting data, the person's profile who has been most recently been created takes priority.
Navigate to the Account Settings ()
Select "Bulk Tasks".
Choose "Merge People" from the lefthand side
Click the group icon in the upper right (looks like three people).
Click "Merge All Duplicate People." 1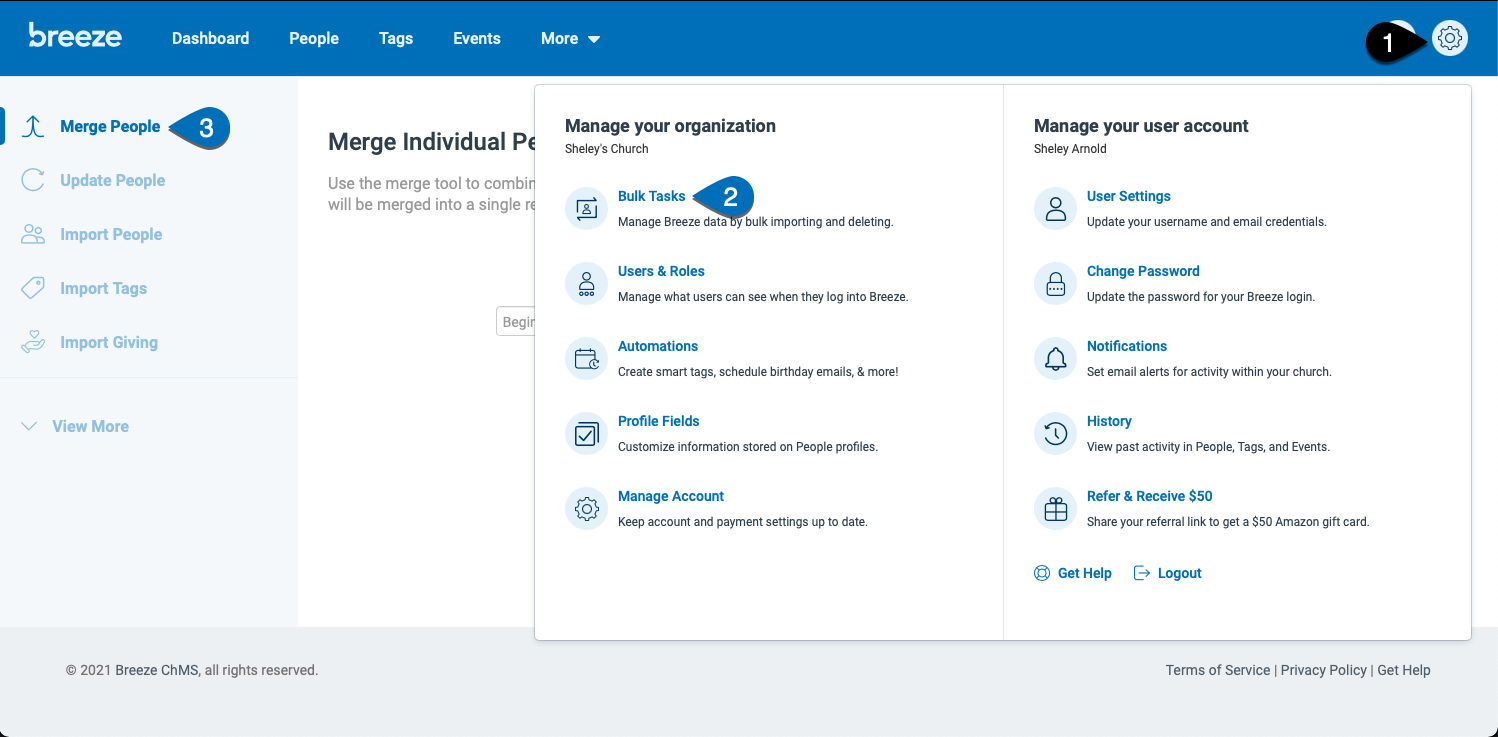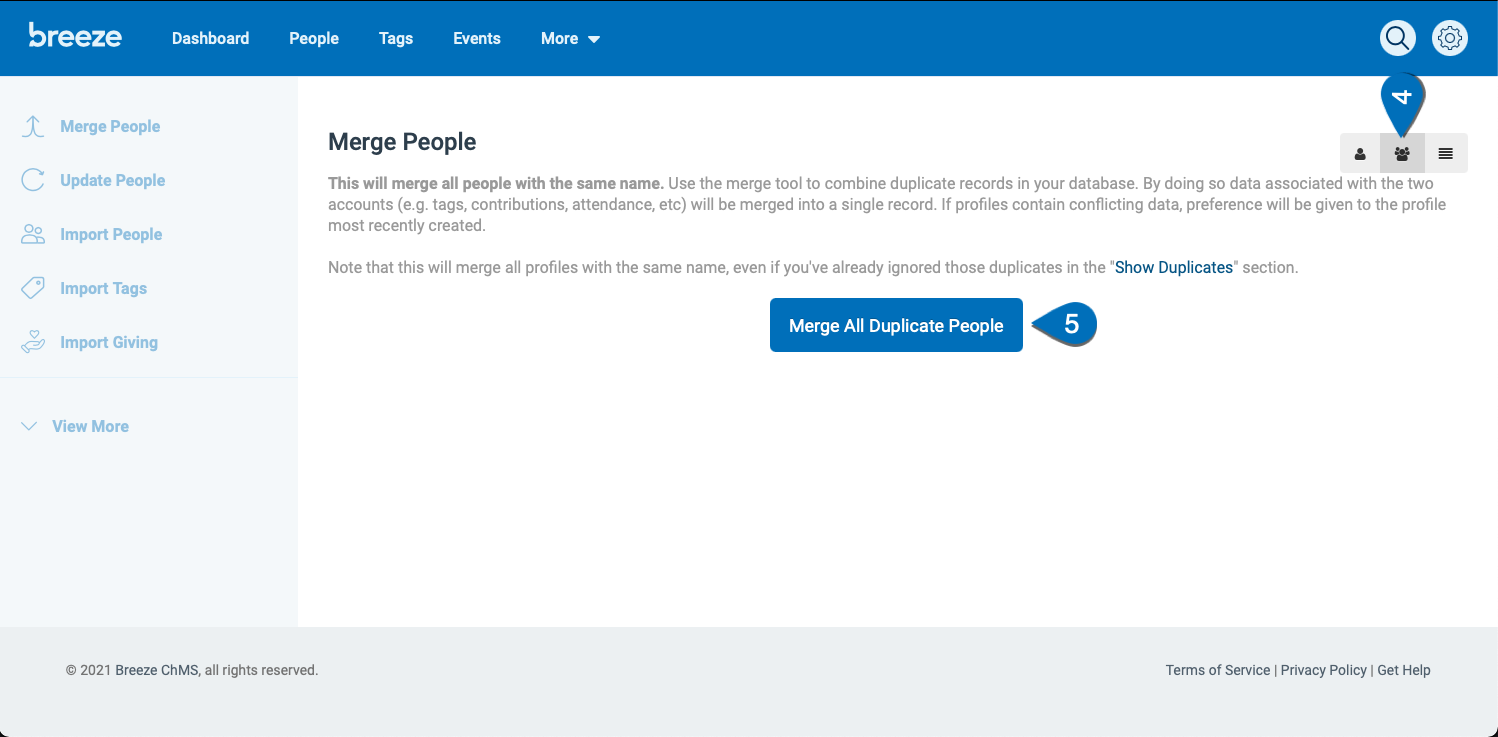 1 If you have a large number of duplicates, this may take several minutes.
Show Duplicates
This list view of duplicates brings up a list of all the people in the database who appear to be duplicates (having the same first and last name). From this screen, users can quickly merge any of them together. To bring up the list: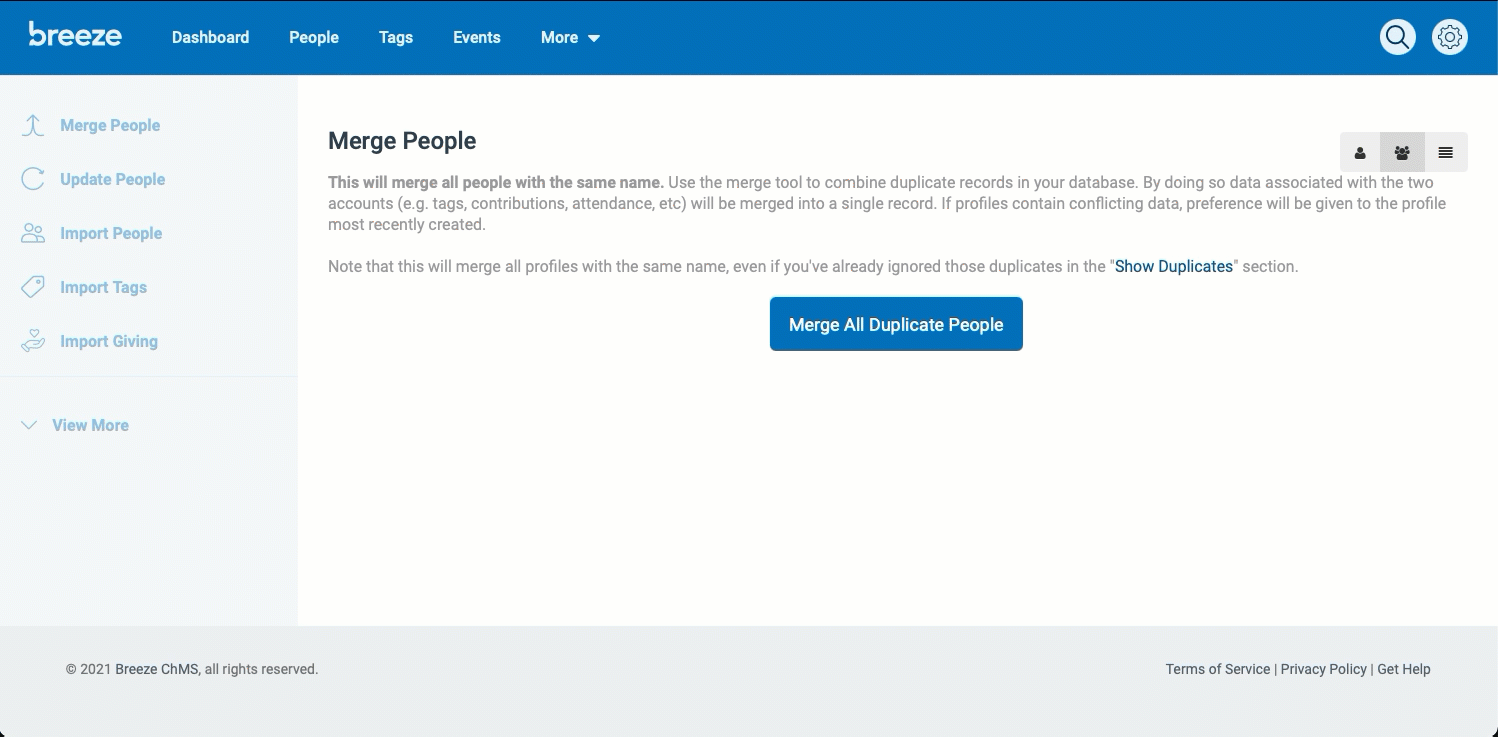 Navigate to the Account Settings () and select Bulk Tasks, and select Merge People.
Click the list icon in the upper right (four lines).
You'll now see a list of people who the system thinks appear to be duplicates.
To merge one set of them together, click "View # Duplicates" to the right of their name.
Click "Merge" to merge those duplicated profiles together for that person.1
1 The star next to the left of the profile photos indicates which profile will be used when conflicting data is encountered. For example, if you are merging two people who both have email addresses, the email address in the starred profile will be used.