If you are looking for a Breezy way to access your Breeze database on the go, check out our Breeze app. Stay tuned for more updates/features/enhancements coming to this app soon!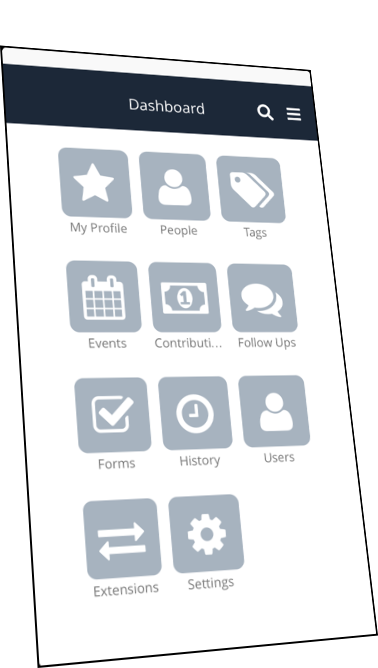 With the app, you will see similar functionality to the web based version. Only now, at the ease of your fingertips.
The Breeze app is available to assist you with important ministry tasks even when you are out of the office. Because you can utilize this app remotely, it then allows for you to quickly look up members and visitors within your database to access their contact information or to look up a birthdate.
You can use our same communication tools and email and text those in your database straight from the app.
Another great benefit in using the app, is it allows you to check in those attending your events and services. You can simply open the app, navigate to your event, and begin checking in from your mobile device without having to worry about having a computer at your check in station.
The app allows members to easily give online, access their giving history and Manage Recurring Giving.
While there are several ways in which churches can use the app, having access to your church database via the app provides you the opportunity to increase your reach to those within your church.
Breeze offers an app for iOS and Android! Here's where you can access either of these apps: https://breezechms.com/app
Login I
nformation
The first time you use the Breeze app you'll be prompted to enter your subdomain.
Your subdomain is part of the URL that you use to log in. For instance, if you log in at cornerstone.breezechms.com, your subdomain is cornerstone. If you don't know your subdomain, please contact your church. After entering your correct subdomain, you'll be prompted to enter your login information.
In order for someone to see the Dashboard, they would need to have an additional permission selected besides the "My Profile" option (e.g. Events or People). Otherwise your users will be automatically directed to their Profile instead of a dashboard.
App Limitations
Does not have the ability to access User Settings (which also means the inability to access Bulk Tasks, Users & Roles, Automations, Profile Fields, & Manage Account)

Does not have the ability to edit Forms

Does not have the ability to Download/Export Files

Does not have the ability to

restore archived people

Does not show the Month name in Events > Month-View

Does not display pop-ups in volunteer management, specifically reminders

Does not have the ability to cancel scheduled texts or scheduled emails

Does not have the ability to view Profile Pictures in the "People" view (use the browser on your phone, set to "Desktop site" to do this instead)

Cannot print contribution statements (use the browser to do this instead)
When it comes to profile pictures, you can only see them in a browser on your phone if you have an Android. iPhones won't display pictures even if Desktop site is turned on.
If you have trouble logging in through your subdomain and reach some error messages, try and re-download the app.
If you run into an App limitation you may want to try using a web browser on your mobile device to access Breeze:

On your Phone, go to a Web Browser (Safari, Google Chrome), and enter your full breeze url (example: www.churchname.breezechms.com)
Log in with your Breeze Credentials
You will now be able to access the Breeze platform on your phone, without the app.