Bills and Payment
Bills and Payment in the manage account area gives you the ability to see your estimated, projected upcoming bill, to view the break down of past bills and download Bills for accounting and reconciling purposes.
Navigate to the

"Account Settings" () on the top right
Select "Manage Account" in dropdown
Choose "Bills and Payments" on the left-hand side of your screen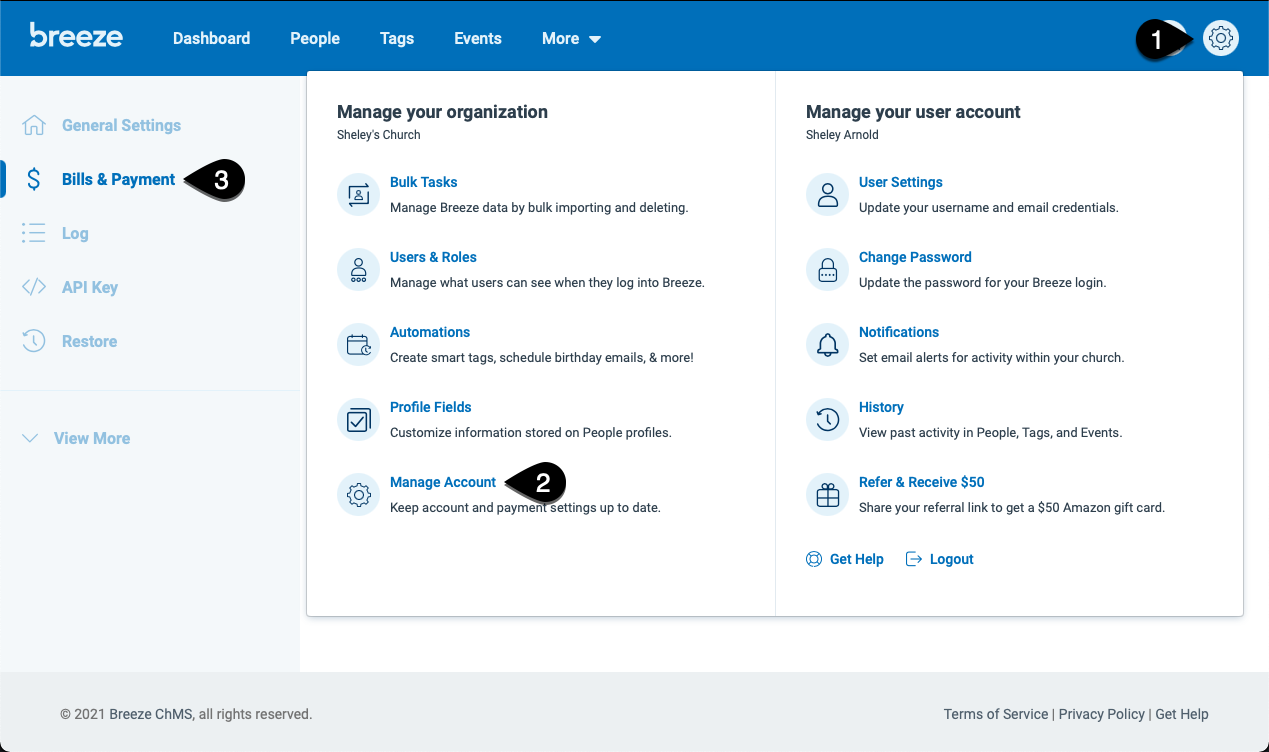 Upcoming Bill

This will allow you to see an estimated, projected upcoming bill for your account, and see the details of the make up of the bill, as well as the next payment date.

Payment Information
This is where you can update the card information on file to pay your Breeze Bill.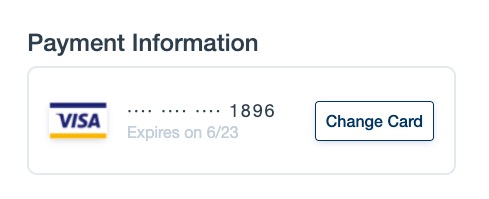 Billing History
In this section you can see your past bills, see the status of a bill (Paid, Unpaid, Partially Refunded). Simply click on a bill to see the breakdown of charges displayed, and select "download" to download a copy for your records!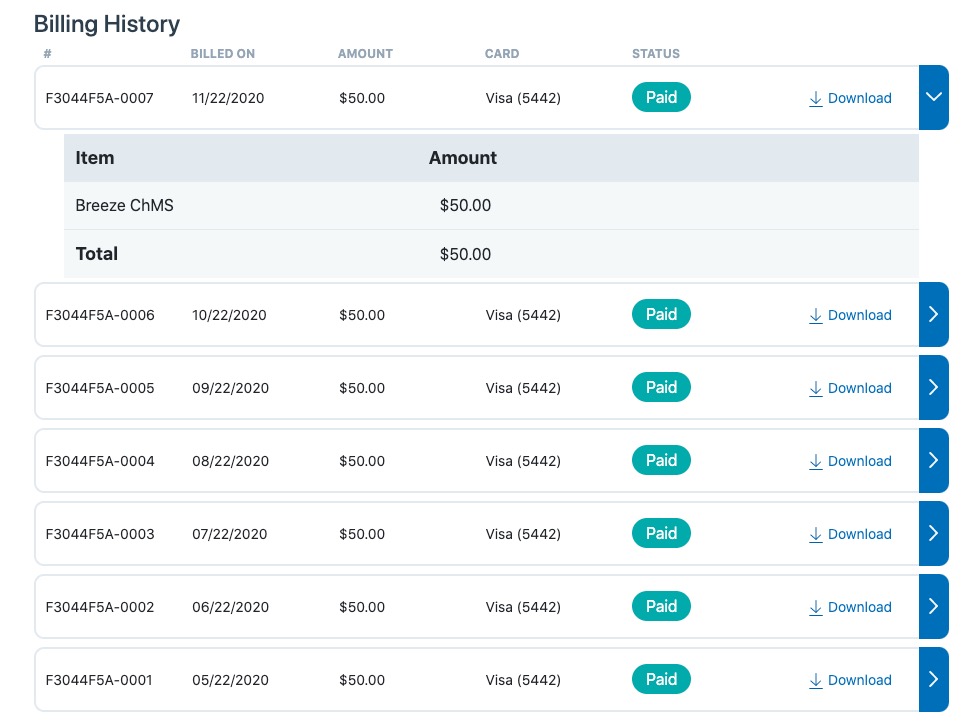 Bills may only be accessed inside your Breeze account. We do not currently provide auto-emailing of Bills.