As school winds down, students everywhere will be toting a new grade level. Second graders will be in 3rd grade, 8th graders will make their exciting transition into high school, and high school seniors will be throwing their caps in the air.
Breeze automatically promotes students to the next grade over the summer. The default date is June 15 but if you'd like to adjust it, you're more than welcome to.
Setting up the grade promotion automations
Navigate to the Account Settings

(

)

> Automations
Find the automated task "School Grades Automatically Promote On _________" (generally at the bottom of automation) and click the edit button (the cog) on the right
Pick your promotion date
Click "Update Task"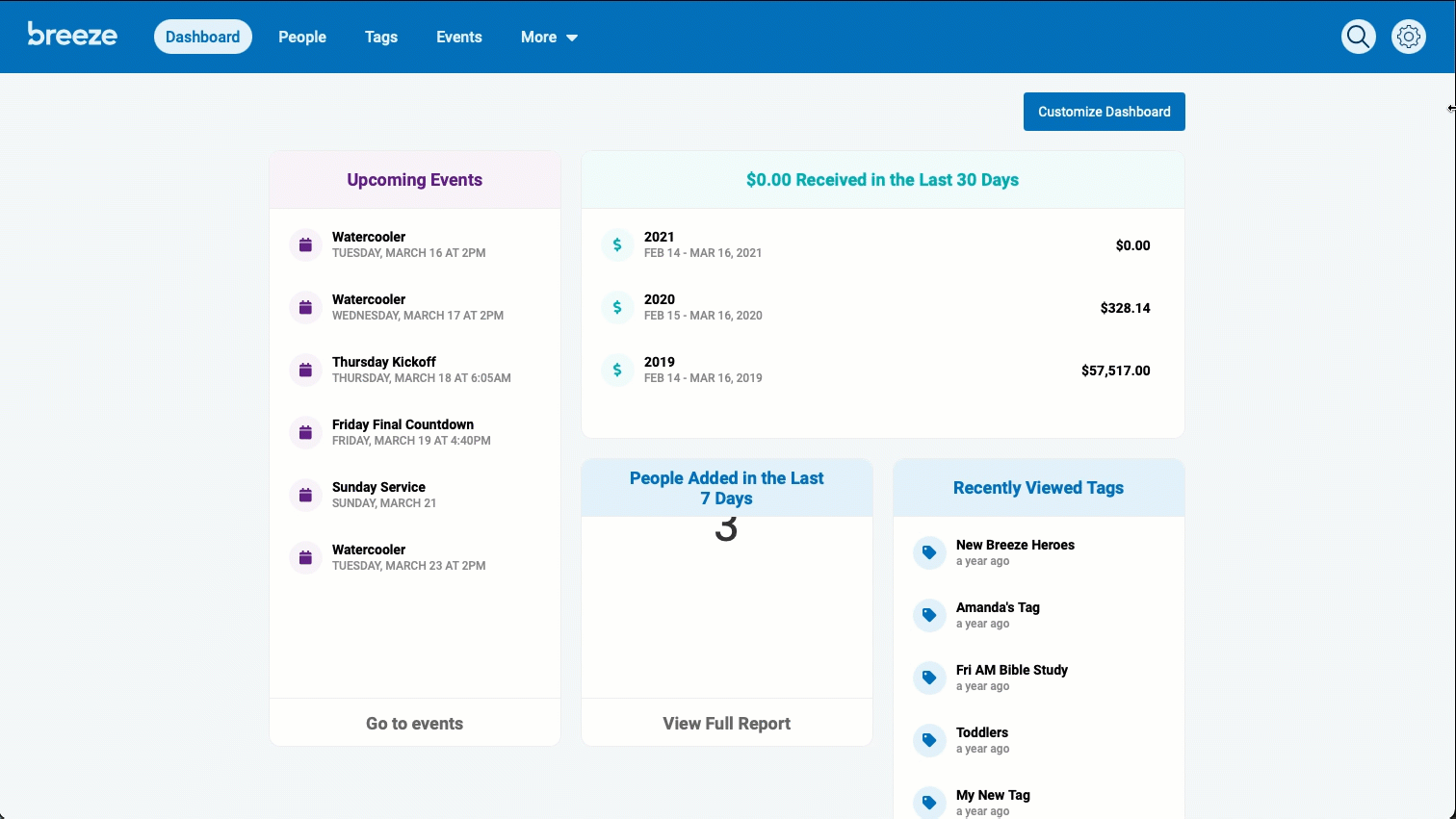 Things to Know About Grade Promotion
When your student promotes out of 12th grade:
When there are no grades left for your students to promote to, it will change from "12th grade" to "Graduated" and then when you edit the section you'll be able to see what year they graduated.
---
How "Grades Promote On" works:
The "Grades Promote On" date is really a bit of a misnomer because nothing is truly changing. When we store "Grade" on a Breeze profile, we're not actually storing what grade a student is in (such as 3rd, 4th, 5th, etc.), but instead we're storing the anticipated graduation year.
For example, for a 12th grader we're simply storing the graduation year of "2019," for an 11th grader we're storing the graduation year of "2018" and so on. Breeze simply calculates the label based on their graduation year (i.e. if Breeze sees a graduation year being 2022, it will display "9th grade").
---
The purpose of the "Grades Promote On" date in Automations:
This promotion date simply tells Breeze the cutoff date for that grade. In other words, when does our 12th grader go from being in 12th grade to graduated? This date determines that.
For example, if the promotion date is set to June 15th (the standard date in Breeze), and it is June 12th, the student would be considered in Breeze as a 12th grader. However, if it's June 17th then the student would appear in Breeze as "Graduated."
You have the flexibility to set your promotion date to any date that works best for you, your students, and your church as a whole! The important thing to note, though, is that if the promotion date is prior to the current day of the year, it will promote your students, but if it is a future date it will postpone the promotion of your grades.
So, if today was June 10th and you moved your promotion date from June 15th to March 15th you'd see all of your students bump up a grade in Breeze. But if you then changed the promotion date back to June 15th you'd see them go back down again, as that promotion date hasn't arrived yet. And there's no way to double-promote your students as it's just changing what side of the cutoff your students are on – have they finished this grade or not, etc.
---
So does this mean you can forever future-date the promotion date to get around auto-promotion?
While that's definitely a great thought, you are not able to avoid the inevitable auto-promotion feature. You can postpone this automation (the latest date would be December 31st), but you cannot get around the auto promotion, as it looks at the calendar year for what date constitutes past and future dates. Because of this, you are unable to future date beyond December 31st because it is the last day in the current calendar year.
Grade Promotion FAQ's
What if I manually promoted everyone's grades already?
If you've already gone through and manually promoted grades for all your students, they will get promoted again. Because Breeze is simply storing the graduation year (not an actual number grade), when you manually promote your students, Breeze simply tracks their graduation year of being one year earlier than it already is.
If it's too late, and you've promoted your students, the best way to fix this is to "update people" through the People tab. Follow these steps:
Go to the People tab
Click "show more filter options" on the left
Click the "grade" field and check the "kindergarten" box
Select "more actions" on the right
Click "update people"
Choose the "grade" field
Select "pre-kindergarten"
"Update"
Uncheck "kindergarten" on the left and check "1st grade"
Repeat steps 4-8 but choose kindergarten
Repeat for each additional grade
Will Breeze automatically promote tags?
When you use the "
smart tags
" feature to connect your grades to their tags then yes, Breeze will automatically promote your tags. You'll either need to manually remove the old grade tag assignments or
use the tool
that will automatically remove anyone that does not fit your filter to remove your students from their previous tags.
What happens with high school seniors?
High School Seniors will change from having a "Grade" to "Graduated". From there you can click the edit button to see what their graduation year is listed as.


You can also filter graduation years from the People tab by clicking "show more filter options" on the left and under the grade category either choosing "graduated" or choosing to filter by graduation year.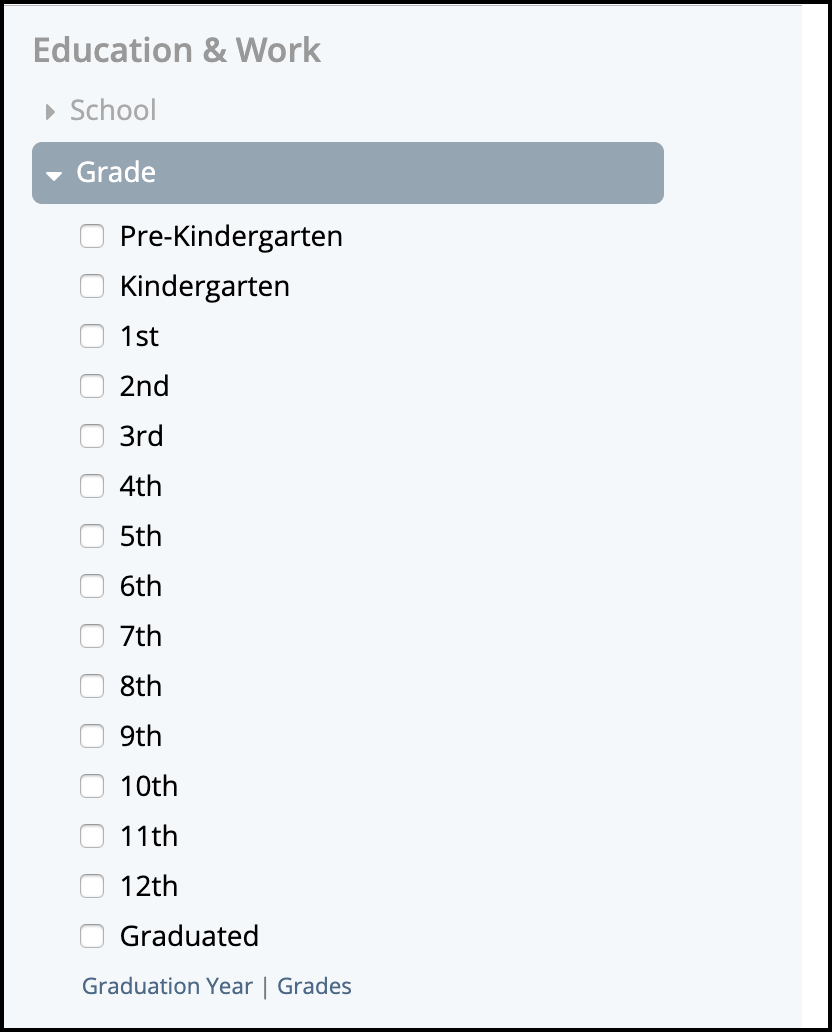 What if I don't use the "grade" field?
If you don't use the "grade" field - that's ok! If there are no grade to promote, nothing will happen. You can just ignore the "automatic grade promotion" concept as a whole.
Can I turn off auto-promotion?
Because of the way Breeze has been designed, auto-promotion is not a feature that can be turned off.
If you really do not want to use the automatic grade promotion, you can make your own grade profile field of grades and remove access of viewing/editing the old "grade" profile field through the roles section.
How do I control the grade for my babies and toddlers? Should I list them as "Pre-Kindergarten"?
When children are listed as "pre-kindergarten" they will be put into kindergarten the next time the auto promotion roles around. Therefore we recommend that you use the "graduation year" dropdown instead of the "grade". This can be toggled to directly below the 'graduation year' field.
For example, if you have a 3 year old (born in 2016) then you change their graduation year to be "2034" instead of "pre-kindergarten". Breeze will then recognize 2034 as their graduation year and keep track of their grade as soon as they hit "pre-kindergarten"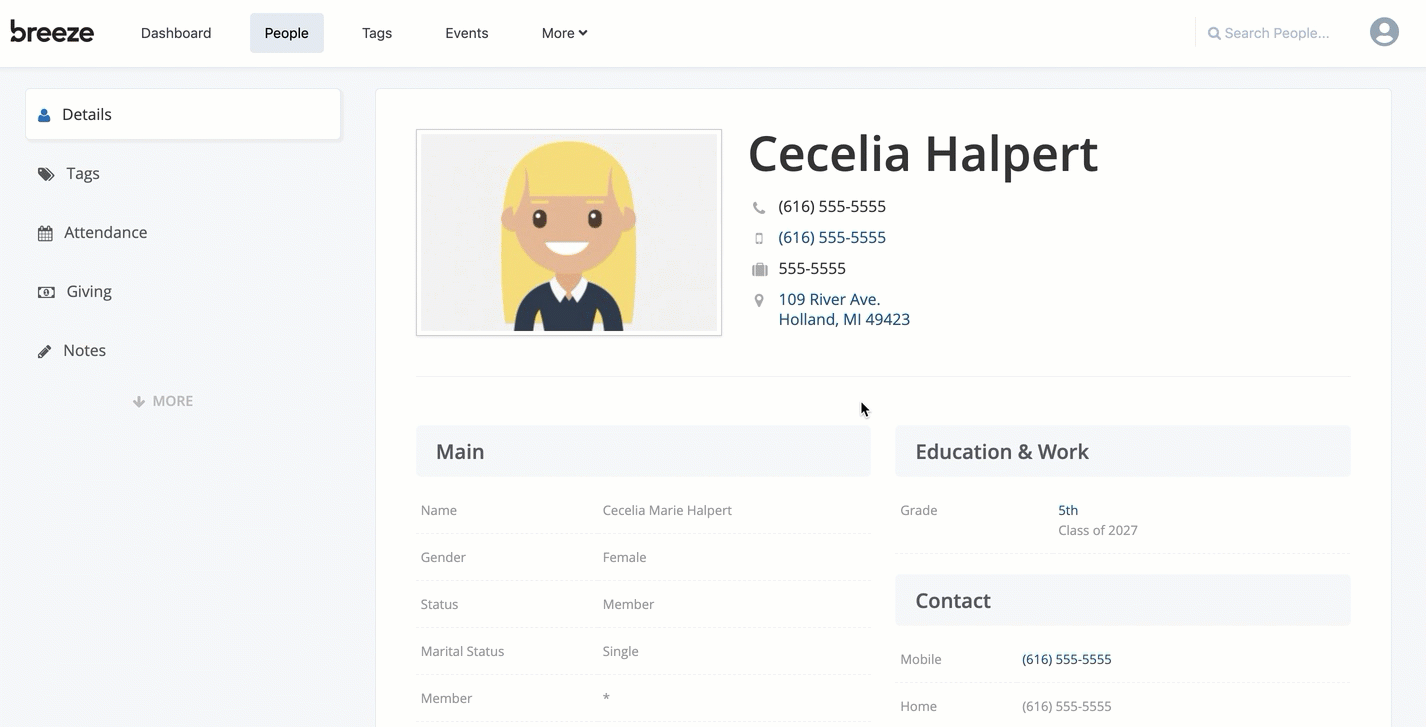 How do I know when my automatic promotion date is set for?
You can view your date anytime by visiting the "Automations" page (Account Settings
(

)
> Automations). It will be the very bottom automated task. This is where you can view and update your date. Additionally, a week before your promotion date, the Primary Contact will receive an email from us reminding you that the date is coming up.
How do I undo a grade promotion that has already occurred, since I want to promote at a later date?
You simply have to navigate to the automation and edit the date to the future date desired. Your grade data should automatically revert to normal.
Will my "Archived" profiles promote as well?
Yes! Archived profiles will also be promoted. This will help those users that have students that attend every once-in-a-while and need to remain being considered inactive or archived.
SaveSaveSaveSave