Here are some of the Breeze Team's most recommended Automations to make your life easier!
Using the Grade Automatic Promotion and Smart Tags
If you like to track grades or classes through tags and profile fields, now they can communicate with one another!
Use Smart Tags to create a filter for the "Grade" profile field and have it automatically update the classroom tags that you have set up. When you update a grade in a profile, the system will automatically place the person into the correct tag!
Here's a video to show you an example of what that would look like: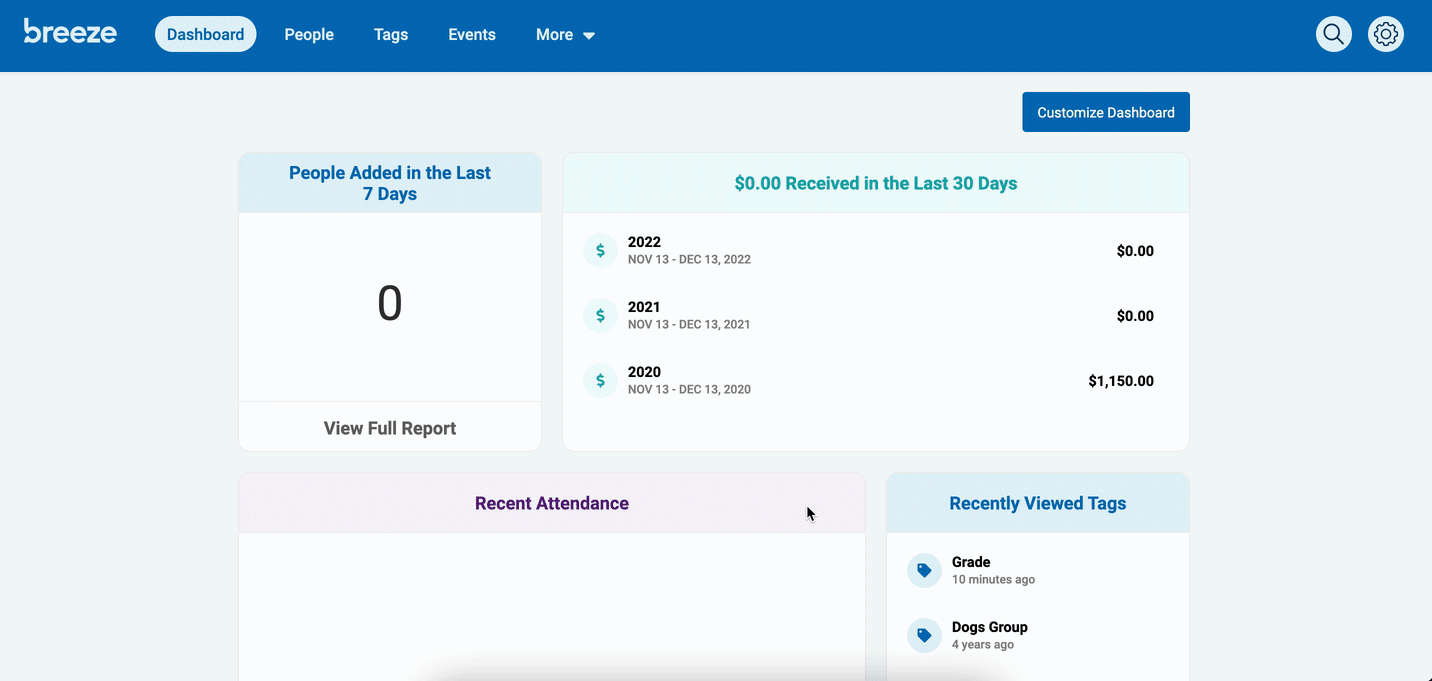 In addition to linking the profile field to a tag, you may find it helpful to click the option to remove people from the tag that do not match the selected filter. That way, everyone will automatically be removed from their previous tag when they move up into the next tag group (i.e. when the grades auto-promote). If you've already created Smart Tags without this option selected, you can check the box and click "update task," which will immediately prompt the task to run.
Suppose your grades have already auto-promoted, and you'd like to unlock the tag. In that case, you can edit the task and uncheck the box that states, "When this task runs, also remove people from this tag that do not match the selected filter" Then select "update task" for the changes to be saved.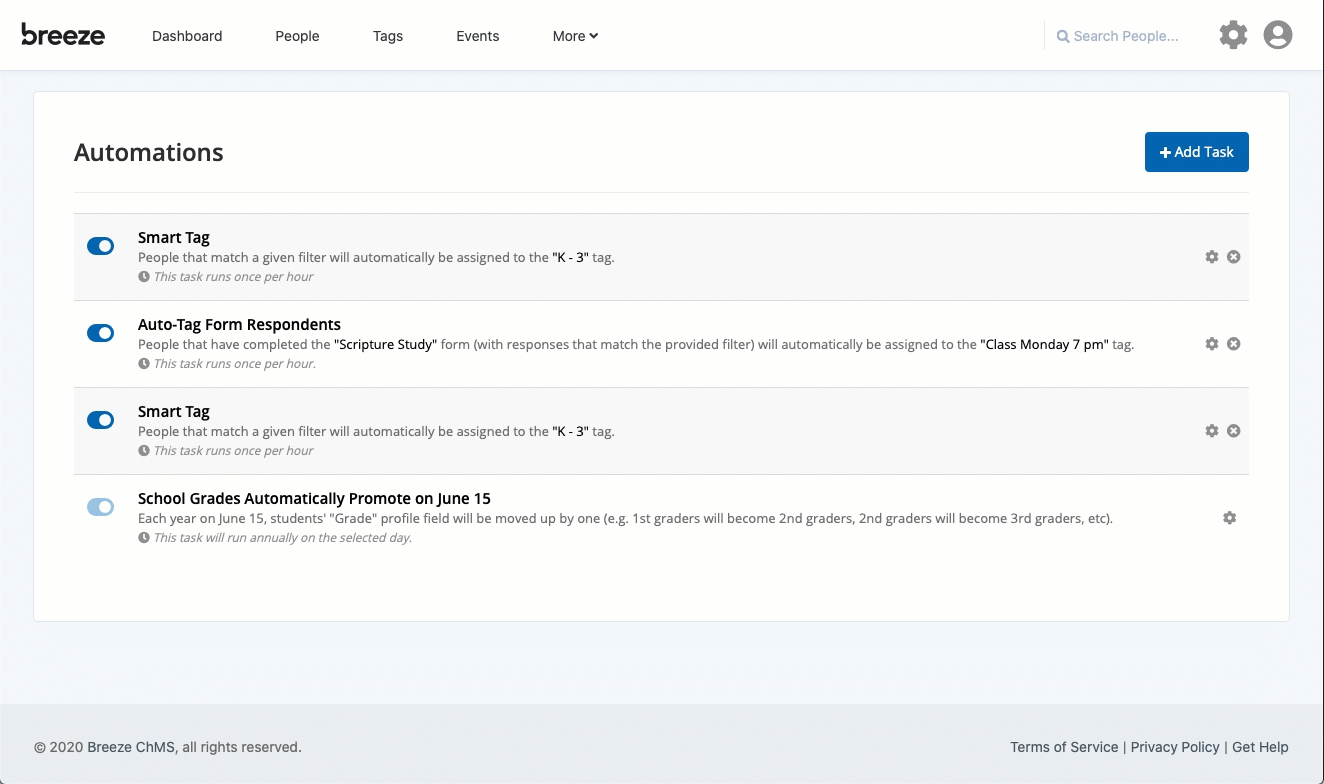 Create an Online Directory Permission Tag
If you've ever used a form entry to update a profile, then you know how powerful this tool can be!
You can create a profile field called "include in online directory" with dropdown/multiple-choice options of "yes" or "no." Send that form to your church to let them decide if they want to be included in your online directory.
If they choose not to, you can create a tag called "remove from the online directory." Now use smart tags to auto-connect anyone who said "no" into that tag.
The final step will be to remove your "members" permission to see anyone listed in the "remove from online directory" tag.
Note: This video has no sound.
Sending Different Birthday Messages to Different Groups of People
Sometimes it's all about the special touch of a personalized birthday wish! With Automated Birthday Emails, customizable birthday emails are now possible with Breeze!
You can set up your birthday messages to go out to all of your members right from the pastor, or you can set up custom emails from applicable group leaders.
For example, you can set up kid's birthday emails to come from the children's director or women's birthday emails from the women's ministry leader, etc.
Because you can filter by tag, it's so easy to designate who should receive a birthday email from specific leaders at your church!
Visitor Assimilation
When you have someone attend your church for the first time, it can be essential to make sure that you follow up with them.
Check out our article on Tracking and Turning Visitors into Members, and you'll see lots of ways to use automation to help!
For instance, use the automatic follow-up for new attenders task to instantly notify your team of a new attendee to a specific event - you can use that follow up to invite them to the next event or a newcomer's event.
Use smart tags to tie their membership status to a Church Newsletter tag so that they receive your emails about things they need to know happening around your church.
When someone gives a tithe or offering for the first time, that can be a huge marker indicating that they've found their new church home. Use the automatic follow up for new givers to celebrate their arrival and possibly use that to invite them to a membership class.
Pastoral Care Follow Up
Use follow-up progression to create a series of follow-ups relating to pastoral care.
Let's say a couple at your church just had a baby. You can start a follow-up to have the pastor give that couple a call to congratulate them and check in on things. After the pastor completes that follow-up, a new follow-up can trigger a care team to set up a meal service for the couple. From there, a new follow-up can be triggered over a couple of weeks for the pastor to contact the couple again and see how they adjust. Finally, the children's ministry leader can receive a follow-up to contact them to inform them about childcare during service, where the nursing/cry room is located, or any other services the church offers for moms and babies.
For assistance in creating follow-up options, view this video: Creating Follow Up Options
SaveSave
SaveSaveSaveSaveSaveSave
SaveSaveSaveSaveSaveSaveSaveSave