Overview: Notes allows you to keep important information on your members, right on their profile.
To Access Notes:
Navigate to a person's profile
Click "Notes" on the left side menu
Click "Add Note"
Write the content of the note and choose whether or not you'd like to mark the note as private
Save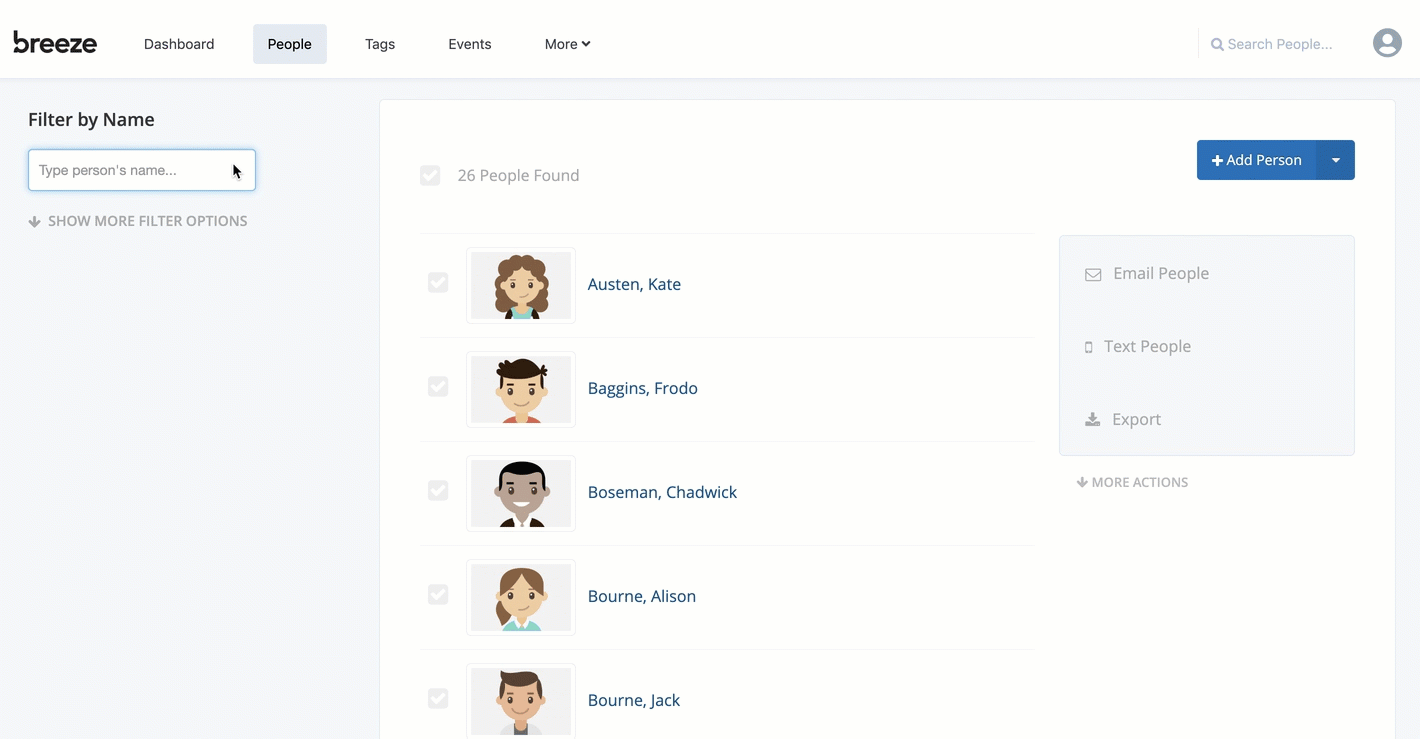 Notes can only be edited by the user that first created / imported the note.
Marking a Note as Private
If you would like to make a note private so that only you can view the note, check the "Mark as Private" box. This will prevent anyone who has permissions to view notes to have access to that particular note.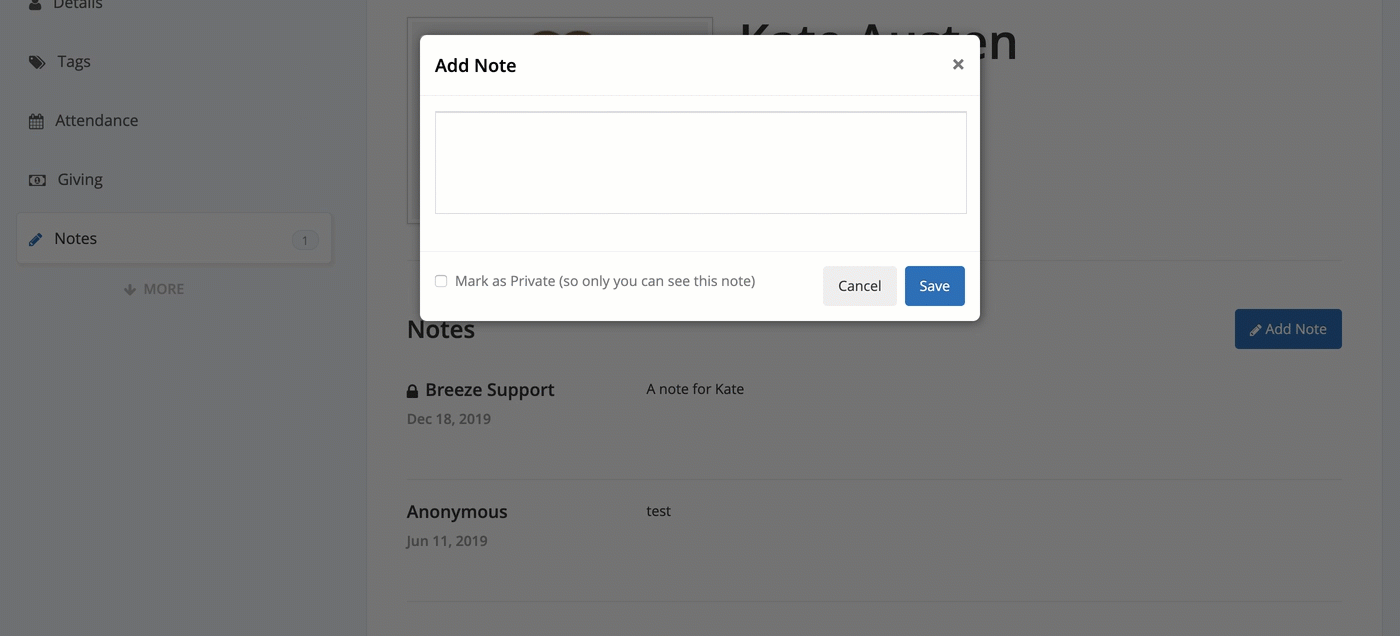 Anyone who has access to
exporting
will be able to export private notes, so be sure that limited members have access to export. Note:This export is under Account Settings, not export under people in the action panel. At this time, the ability to search for notes is not currently available. For example, if a church wants to see every profile with a Note, there is not a way to do this. One workaround is to do an Export of Notes.
Common Uses of Notes
Notes can have several purposes, but some of the primary reasons church's use notes is to write information specific to the individual, that doesn't necessary require a profile field.
If a pastor has made a care call or visit, he can write notes in this area.
If a couple has a baby and needs a meal service set up, notes can be made about when and what they need.
Information on whether or not a person has passed a background check and the date they passed can be stored here.