Overview: If you need to edit a contribution that has already been entered, you may do so with just a couple of steps! 
You can edit the person/donor, the amount, fund(s), method, date, add or edit notes, or change the batch.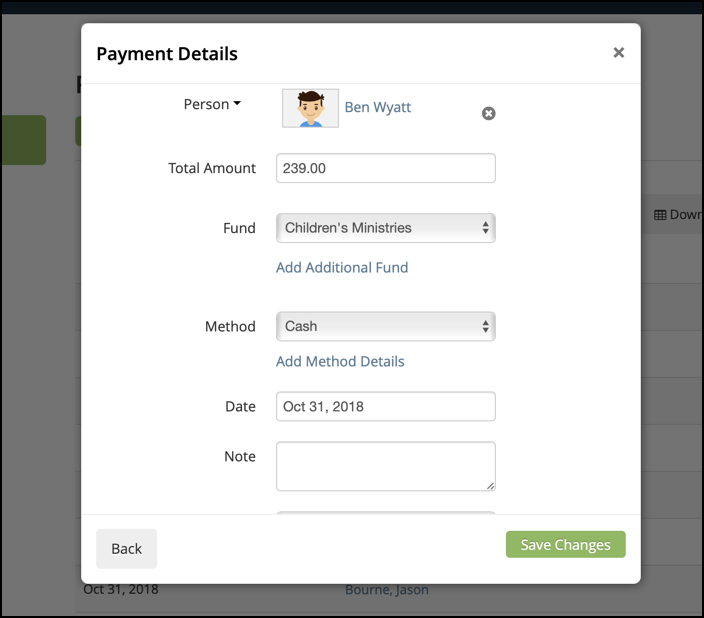 To modify a previously entered contribution:
Locate the contribution you'd like to modify.
Click on the amount given to bring up payment details.
In the bottom left of the payment details window, click the "Edit" button. 
Make your desired changes and click "Save Changes."
This option will only be available if your account has permission to edit contributions.