Overview: Notifications will alert you via email once per week or once per month of birthdays, follow ups, new people, attendance, giving, and anniversaries. 
To set up notifications: 
Navigate to the person icon in the top right corner of the screen
Click "Notifications" in the dropdown menu
Select which notifications you would like to receive and what day of the week you would like to receive the notifications
Click "Update"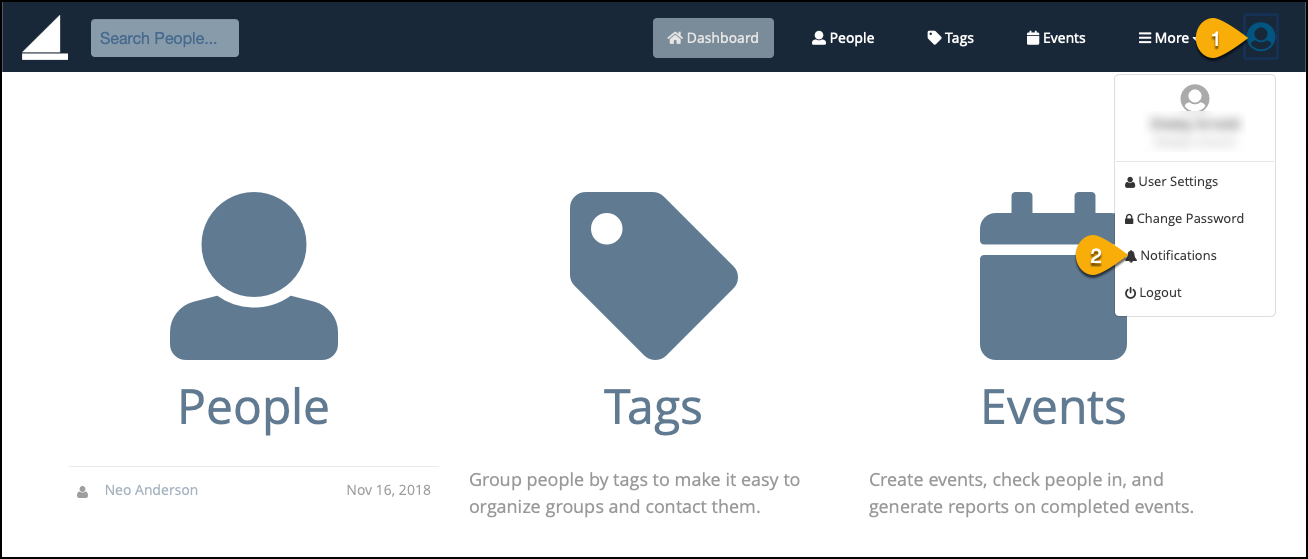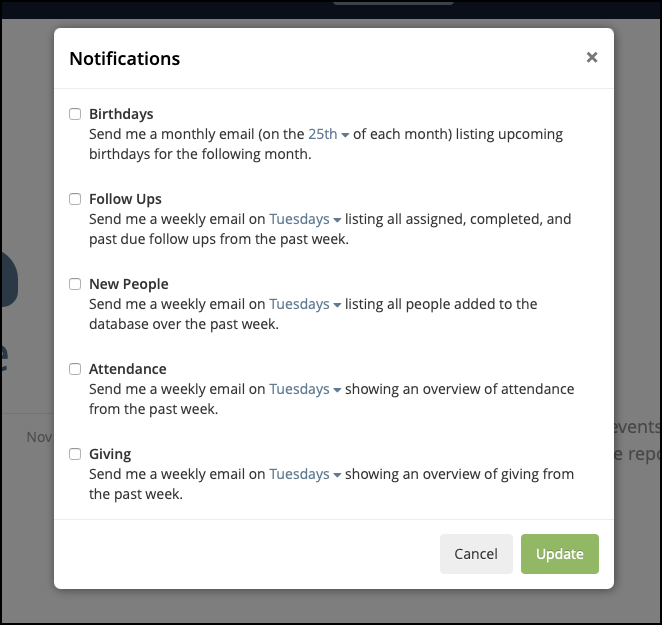 After turning on notifications you will receive a pre-formated email from Breeze on the day(s) of your choosing updating you of all of the information over the past week.
Birthdays and Anniversaries will give you a list of the following month's birthdays/anniversaries. 
The email address used is the email attached to your user account (not necessarily your profile), to update your email address click the person icon in the top right corner (the same one used for notifications) and choose "User Settings" from the dropdown menu.