Overview: Volunteer Management allows churches to schedule, request, and remind volunteers to serve at different events at their church. Plus so much more. In this overview we'll show you how to get volunteer management started. If you're looking for more information after you've chosen to use volunteer management through assigning or through inviting, click on the links.
Note that Volunteer Management 2.0 will not sync with the previous volunteer management system. We have made substantial changes in version 2.0 and found it was best to work from scratch. Therefore, you will need to recreate your current roles in Volunteer Management 2.0 and then add in your volunteers from there.
You can use both volunteer management systems simultaneously. The getting started recommendation would be to add volunteer roles and schedules to 2.0 first, then remove them from 1.0 after confirming that you have correctly set them up in 2.0. This will prevent double-notifications and ensure that your volunteers have successfully been added to 2.0 so that you don't miss a beat. It may take some time to make the adjustment, but we are confident that once you have, you'll enjoy all of the new features that 2.0 offers.
Getting Started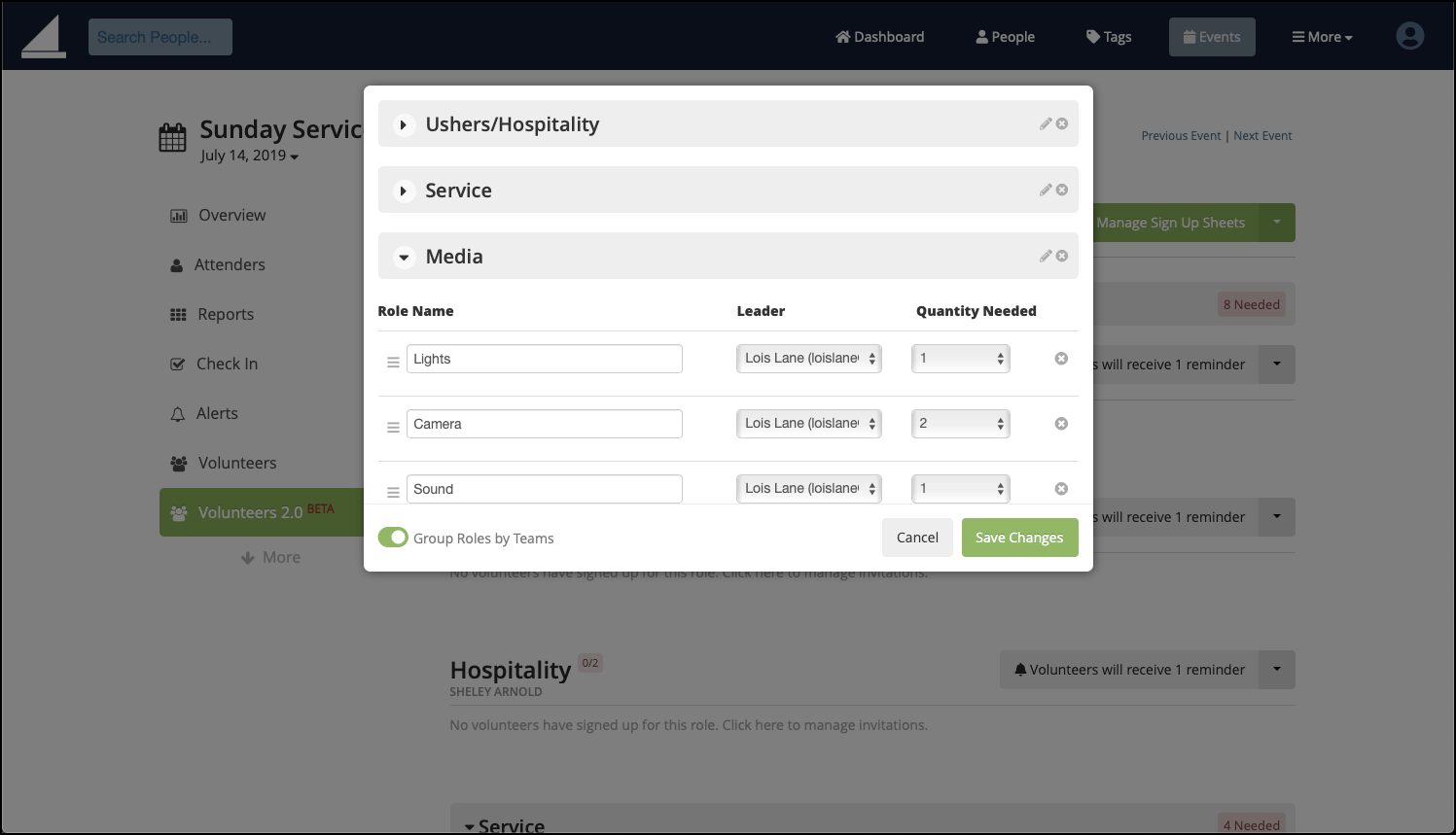 To access Volunteer Management go to your events page, choose your event and click "View Details". Then find "Volunteers 2.0" on the left side menu and you'll be prompted to get started.
The first thing that you'll be asked to do when using Volunteer Management for an event is to create Roles & Teams.
Roles can be as broad or specific as you'd like. For instance, you might have a role called "band", or, you might have several roles called "guitar, drums, vocals", etc.
Teams allow you to categorize your roles into separate categories. If you would like to use one event to involve several different teams, for instance a Sunday Service event, then you can use teams to break apart your roles. You could have a team called "Band" and then roles within the team called "Drums", "Vocals", "Acoustic Guitar", etc.
The "Leader" column is where you choose who volunteer notifications should come from and who responses should go to. Must have the role permission of "Events > Manage Volunteers." Leaders only get responses via email, not text.
The "Quantity Needed" column reflects how many volunteers you would like in this specific role from week to week. You can always add in more or have fewer from week to week, but this is just your general guideline number.
After you've entered the roles (and you can always go back to adjust these roles later), you'll be prompted to choose how you like to schedule volunteers: through assigning or inviting.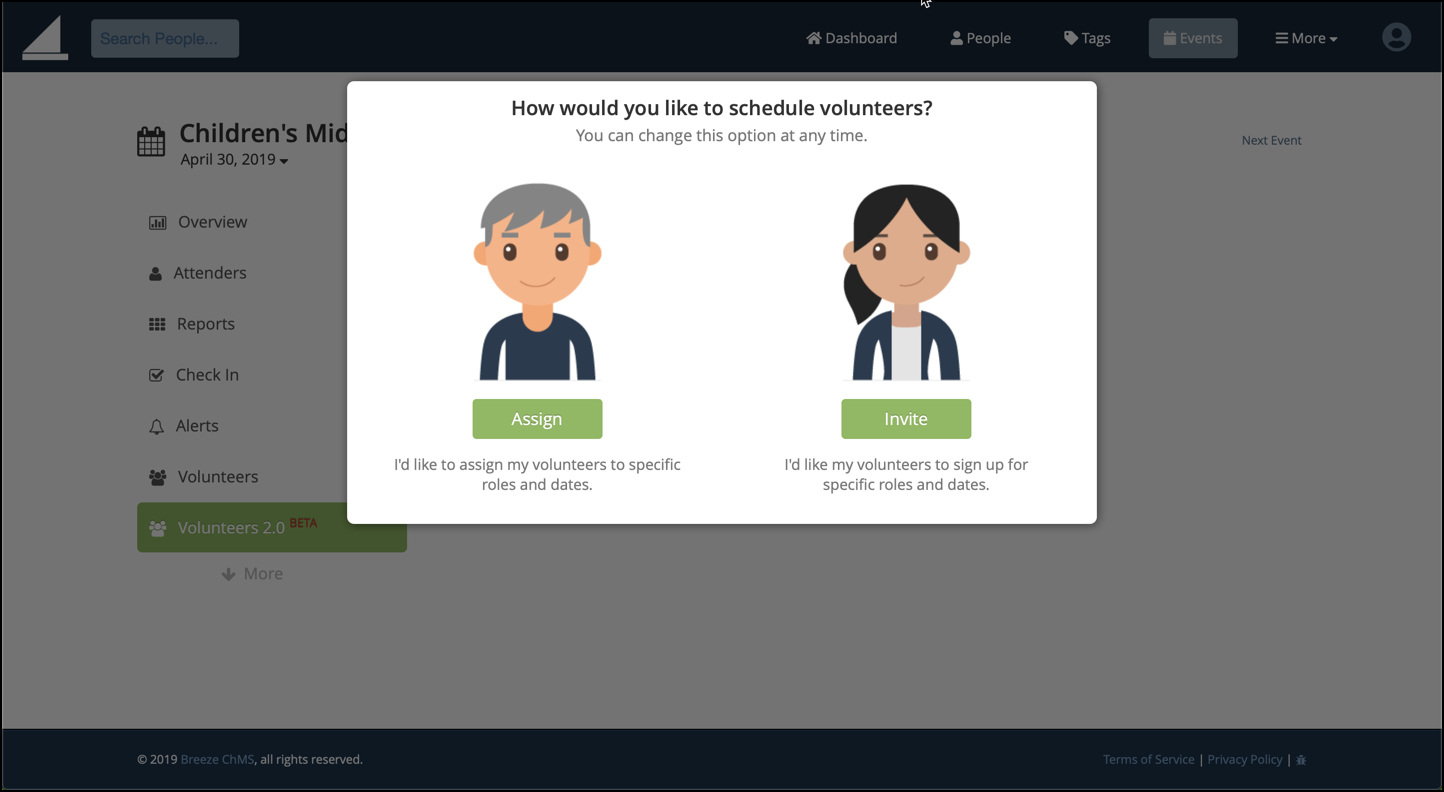 Through assigning, you'll quickly and easily be able to place volunteers into the roles that you've created. Through invitation, you'll be prompted to create sign up sheets that you can send to your potential volunteers so that they can choose which dates/roles that they'd like to sign up for.