Overview:
Here we will explore the options under the Settings Wheel in Check-In.

There are 5 different options that appear when selecting the settings wheel at Check-In: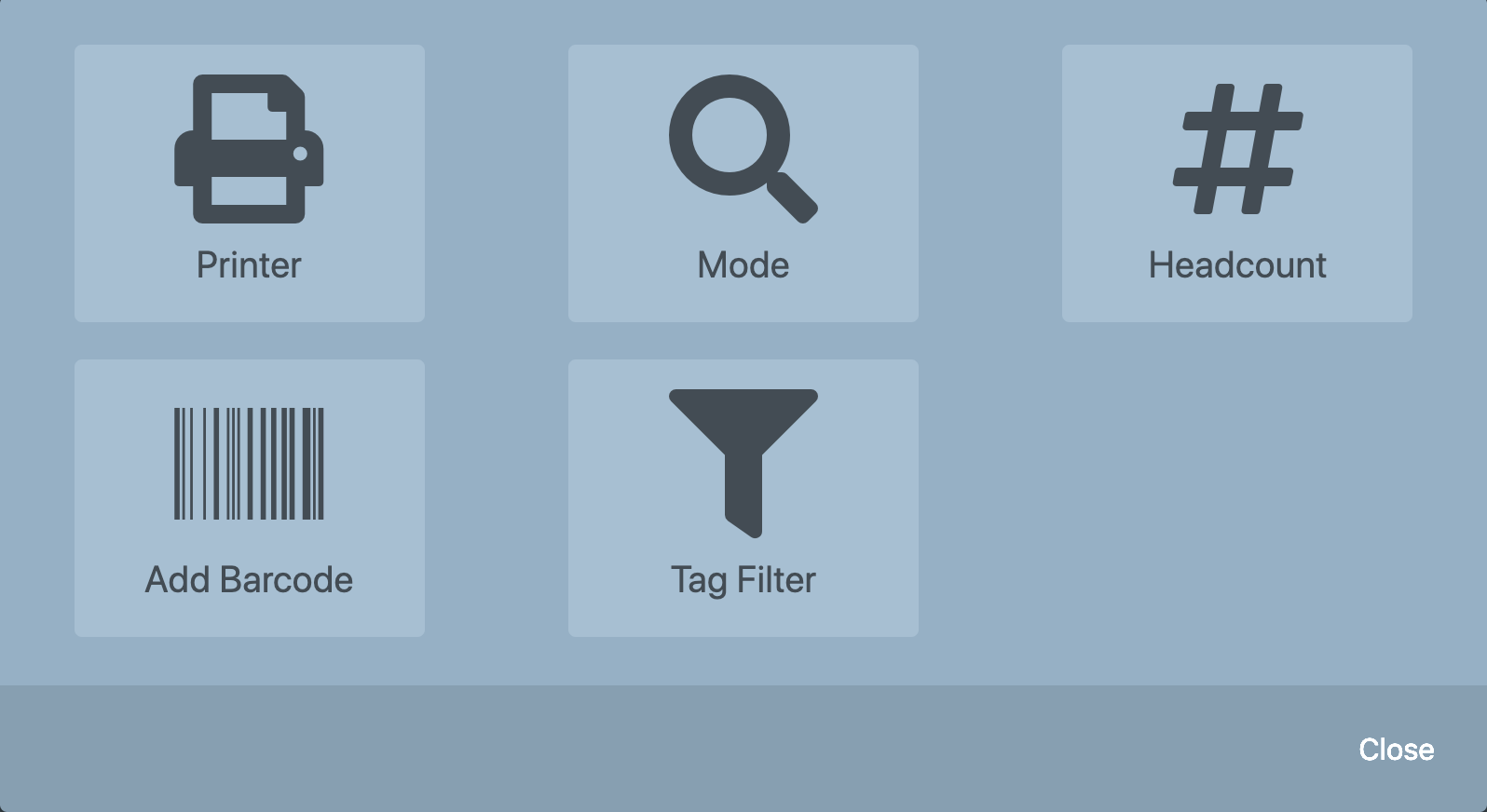 Printer
When you choose the Printer Option it allows you to select between different printers available to print name tags to.
You can also use the Printers option on a computer to become a print station.

Mode
When you choose the option Mode it allows you to select between different Check In Modes offered.
You can choose between Search, List, and Kiosk Mode. By hitting "Apply" the Check-In will appear in the new mode you have selected. If you select the little lock button in the corner, you will have to type in a password to switch modes, this is really great when using Kiosk Mode.

Headcount
The Headcount option allows you to add anonymous people into the total count.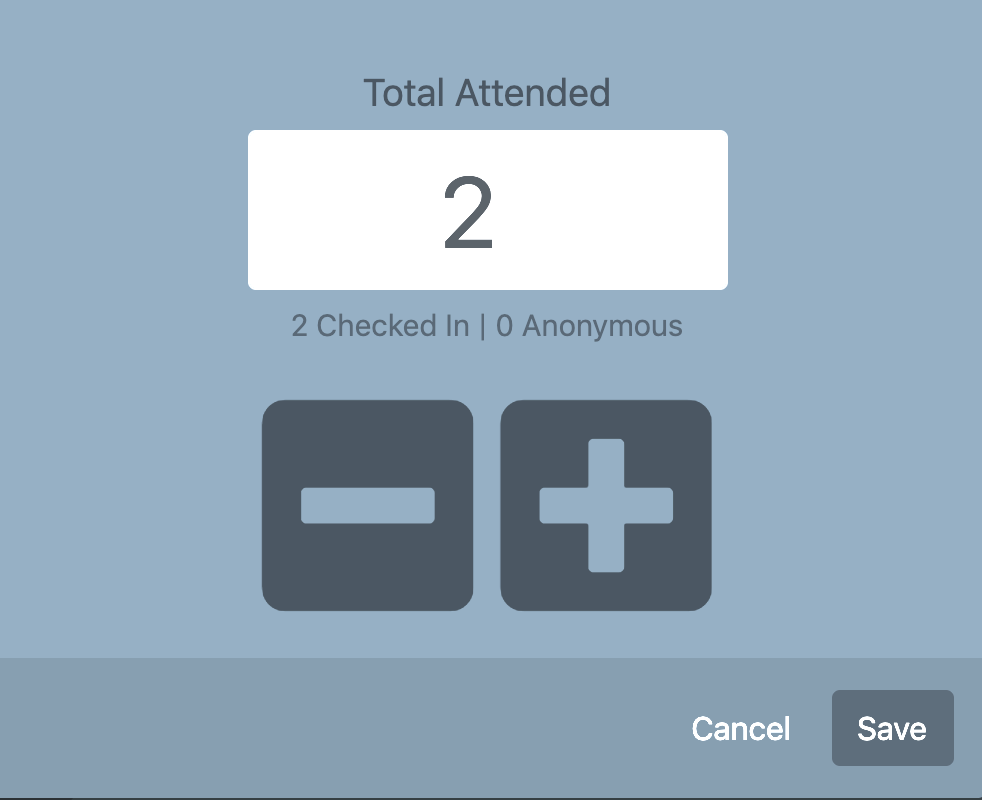 Add Barcode
Add Barcode option allows you to easily add a barcode for someone being checked in that does not already have a barcode in the system.
Simply select the "Add Barcode" and then type in the person Name and Scan the barcode you wish to assign to them!
You will need to already have a Supported Barcode Scanner.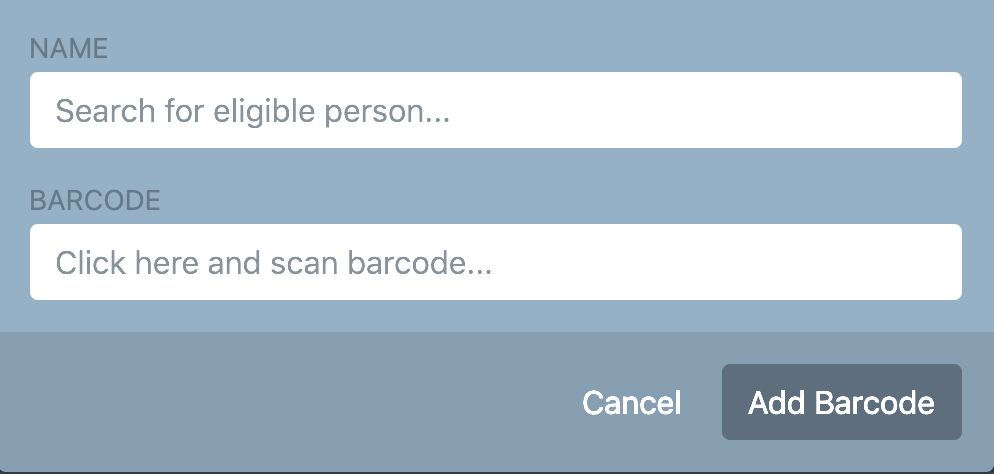 Tag Filter
The Tag Filter option really helps to narrow the list of those eligible for check-in down.
If you have used the Event Check in Eligibility option of Specific Tags when creating your event, you can filter the list down by these "specific tags" or classes.
This can be incredibly helpful if you print attendance sheets and are checking people in after the event, based on attendance sheets (this option will make each Tag selected in the Tag Filter match each attendance sheet) which should speed your process of checking people in up.
This can also be great when you have different classes using the same event to check people into. Your volunteers or class teachers can easily filter check-in down to a specific tag / class to pull up a list of just those in their "class".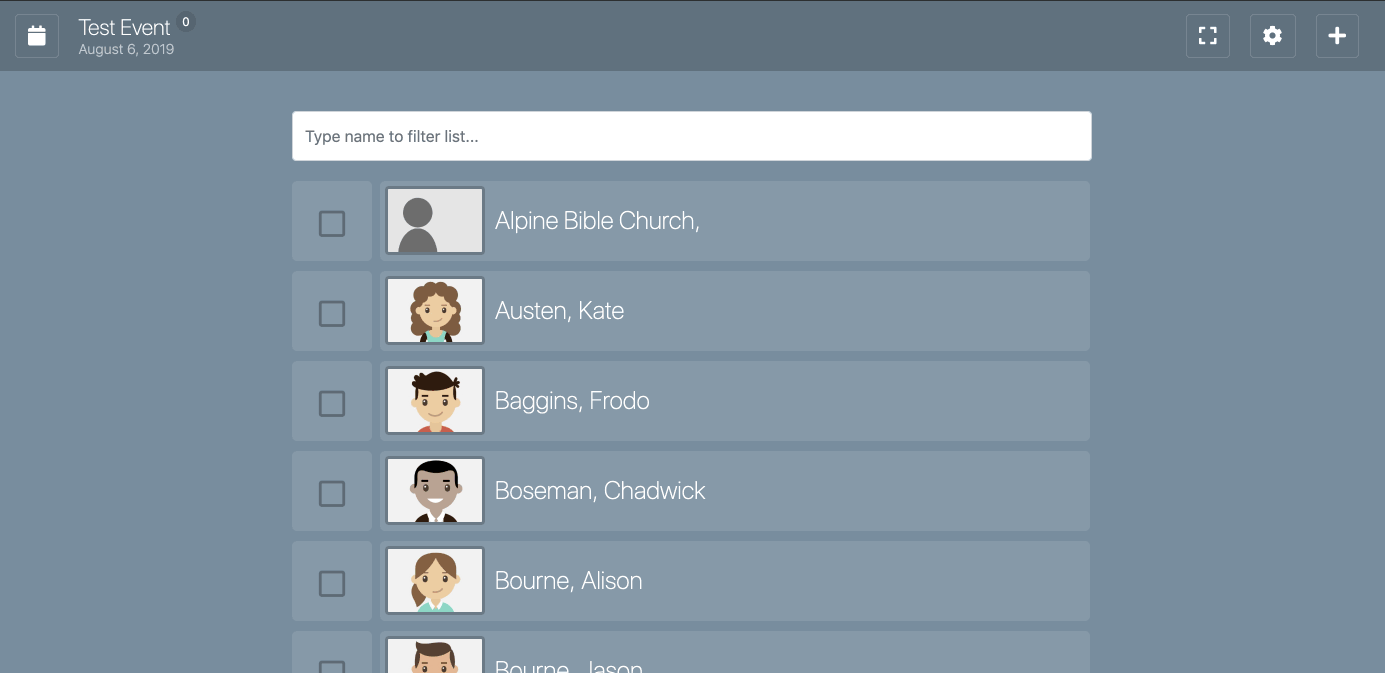 To remove a filter, either select the "Remove Filter" option at the bottom of Tag Filter or simply click the already selected filter checkmark twice to remove it.
Additional Information:
You can use the calendar in the upper left corner to switch between events on a specific day, but also to switch to different days on the calendar to see events eligible for check in.