Check out these images to show you what volunteers see when they get their volunteer schedules.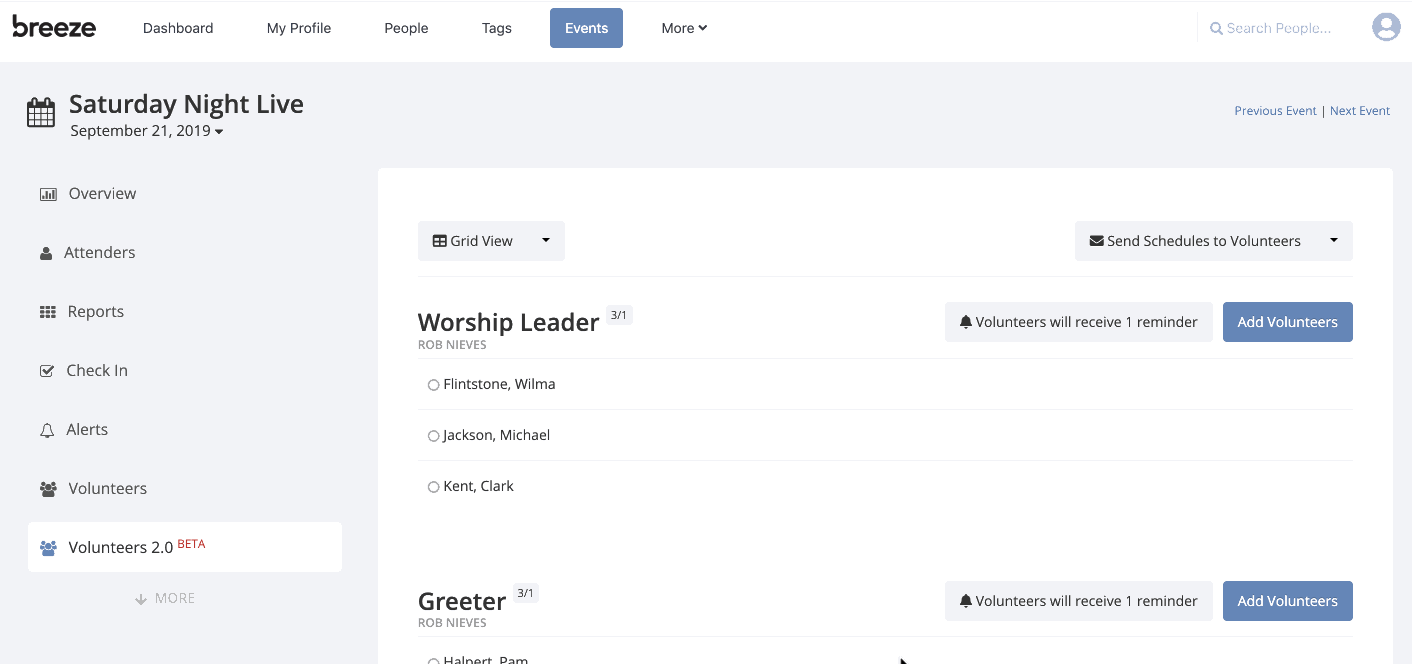 Email without PDF Download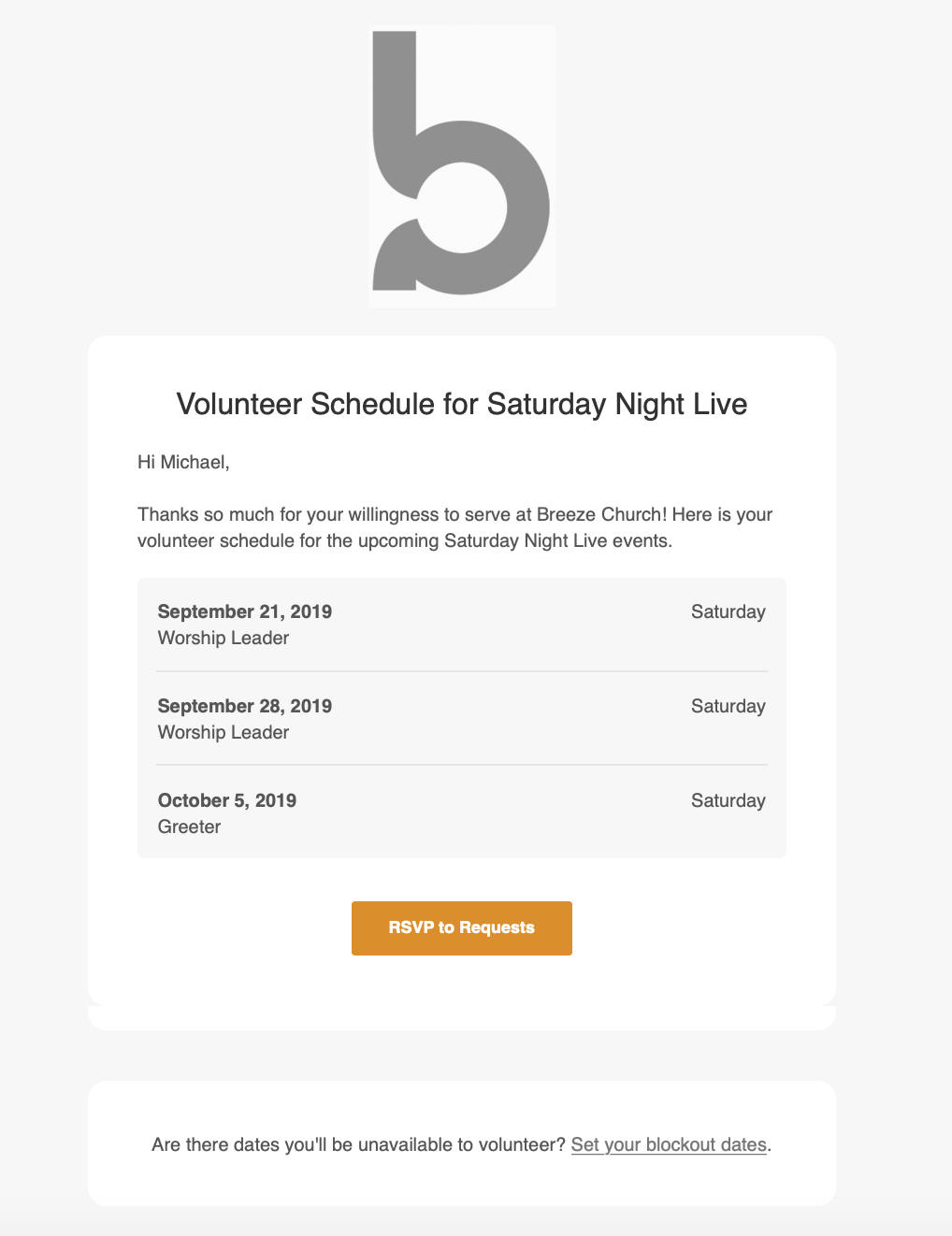 Email with PDF Download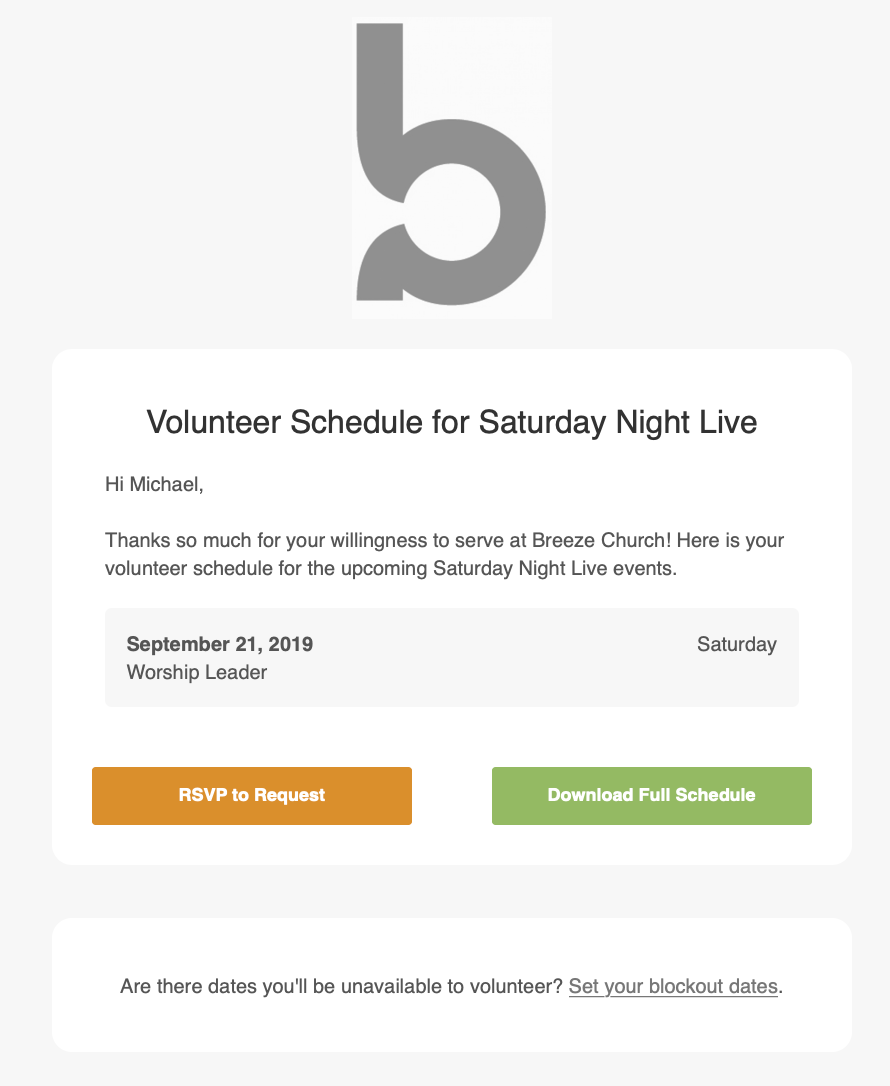 Text Message Example sent from Volunteer Reminders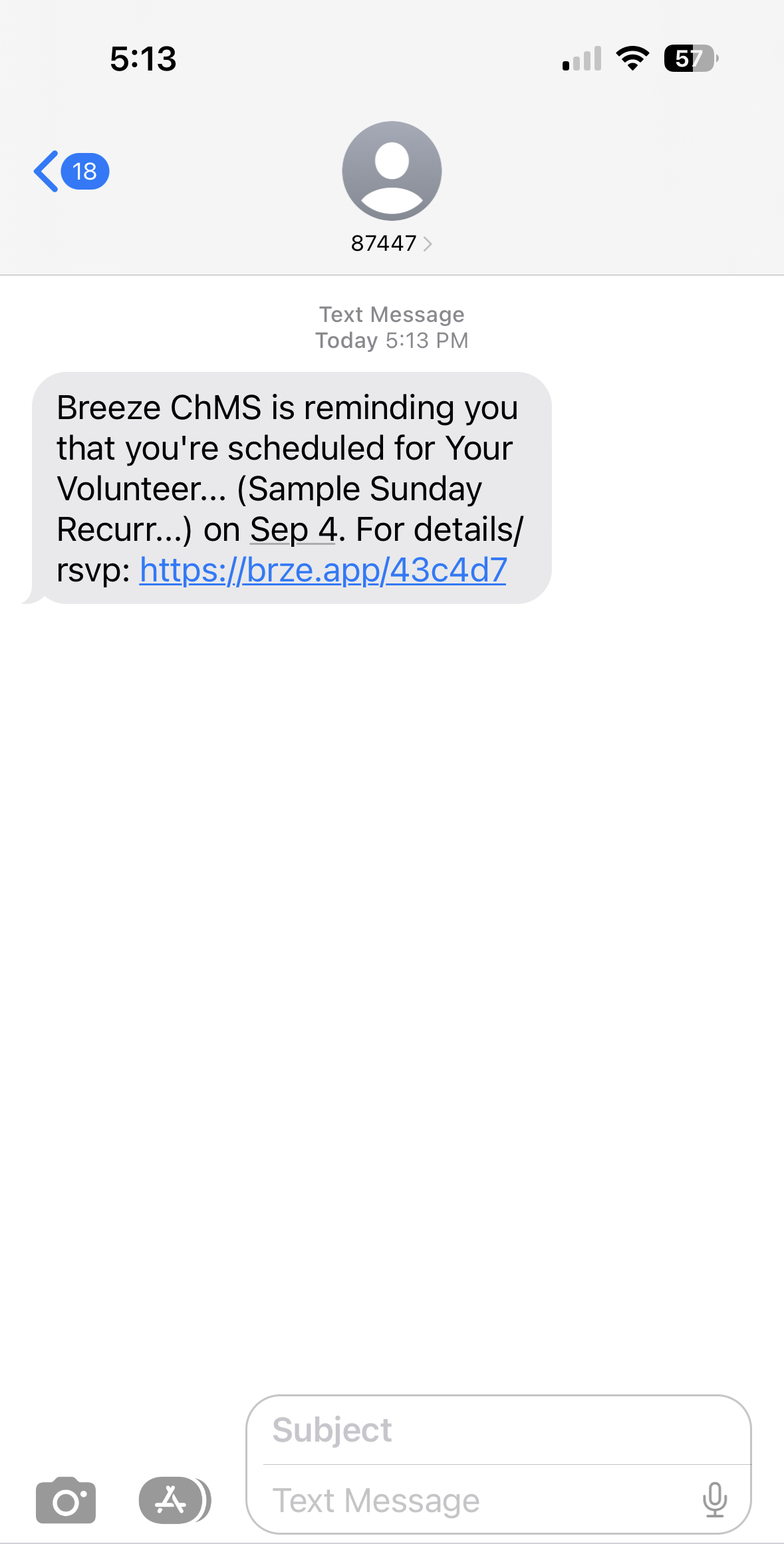 Note: Schedules may not include all of the dates selected, as our PDF generator will cut-off dates when it reaches the end of the first page. The number of dates included are dependent on the length of volunteer names. A typical one-page schedule may include between 6-12 weeks of events (roughly).