If you'd like to create statements for everyone, yet keep some as individuals, and others grouped as families, you can do this by creating a tag and running two separate giving reports.
As a general Rule, creating statements for Individuals means that (only) that individual's name and corresponding contact information is used and only their giving will appear on the statement.
In the instance when some families want to receive statements for each individual in their family, the solution is found is these three steps.
Step 1: Create Tag
The first step is to create a Tag called "Individual Statements". You can do this by:
Navigating to Tags and selecting "Add Tag"
Name the Tag "Individual Statements" and select "Add."
Then, you'll want to add the correct people by assigning them to this Tag on by Navigating to People and using the Action Panel on the right.
Step 2: Create Statements for everyone in Tag
The second step is to isolate the people in this Tag and create Statements for them.
Navigate to Giving > Reports
Customize the date range to reflect criteria for your statements (quarterly, yearly, etc.)
Select More and choose People in the drop down menu.
Once the People column appears, select it and click "Set Filter"
Scroll down to tags and select the drop down arrows until you can choose your Tag for this statement and apply filter.
Click on the dropdown arrow next to Download to Excel and choose whether to email or print these statements.
Once you've finished customizing the statement, click the blue button on the bottom right to email or print!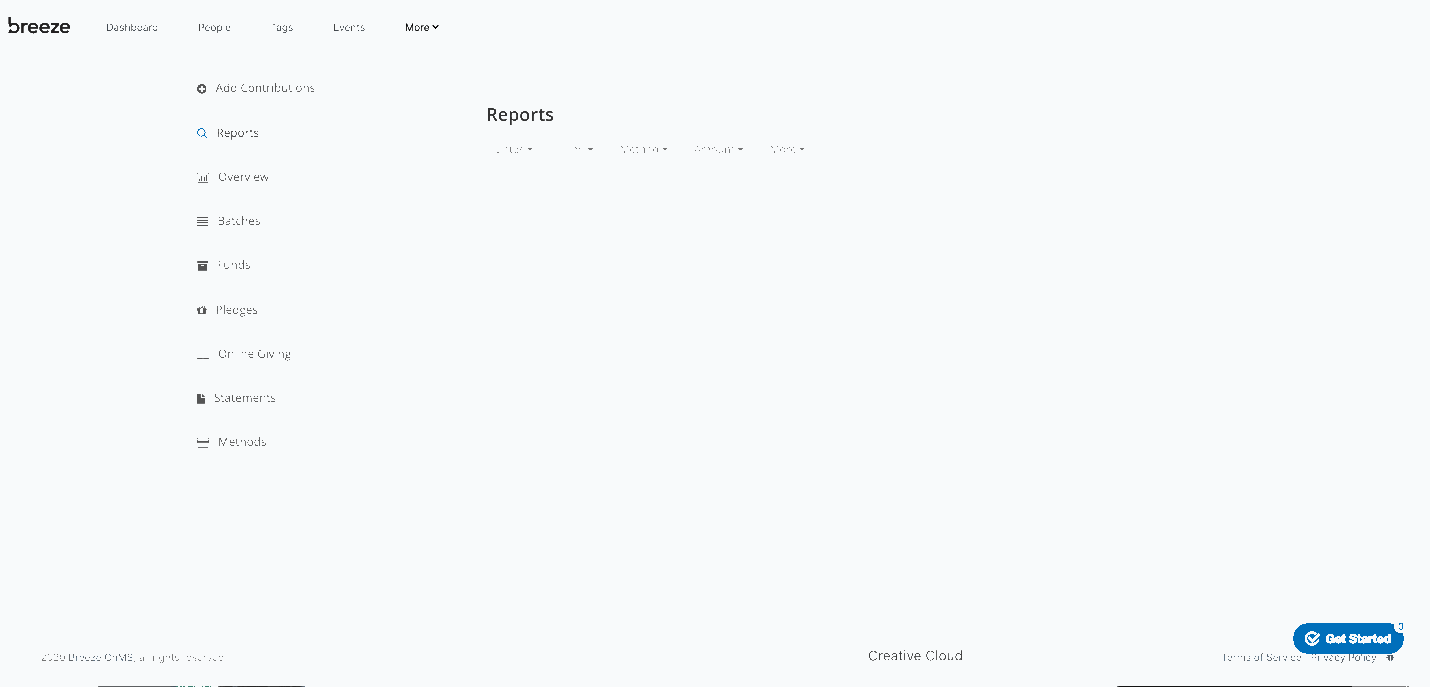 Step 3: Create Statements for everyone not in Tag
The last step is to repeat the previous process, except this time for everyone not in your statements tag.
If you are starting this report from scratch, follow Step 2's direction for 1-4
If the previous report is still loaded, select People Filtered>Modify Filter
If still selected, uncheck the box for this Tag under Tags>Contains
Check the box for this Tag under Tags>Does Not Contain and select Apply Filter
Click on the dropdown arrow next to Download to Excel and choose whether to email or print these statements.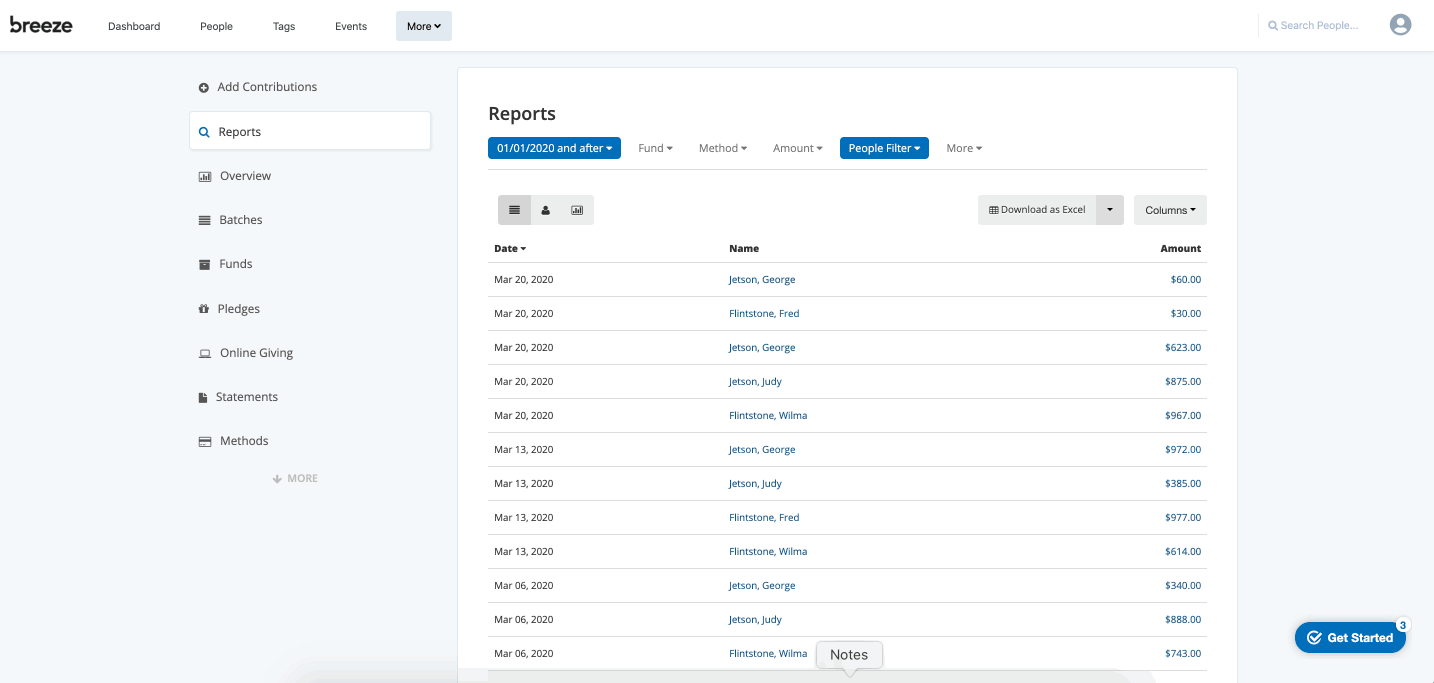 This logic can also work for businesses in your Breeze account. Simply put them into a separate tag and complete the same steps.
An alternate solution when emailing statements is to Group by Family initially but then delete the email addresses in the recipient bar who wish to be sent individual statements. Then, you can send individual statements from the profile's of those specific people who requested individual statements.