While non-givers do not appear in statements, we realize that you may want to send quarterly updates to members (non-givers included), that give an update of what has or has not been given so far for the year.
If you want to generate statements for those who did not give, this is considered a letter, as there is nothing to generate a report on.
Navigate to Giving > Reports
Run a contribution report

for the date range of giving you want to generate statements and include giving for.

Below the

Date

filter at the top-left of the report, select the

Graph

icon.

Scroll down to the Givers vs. Non-Givers graph.
Click on the Non-Givers bar to generate a list of non-givers.
Use the Action Panel to email or export a letter for this group from here.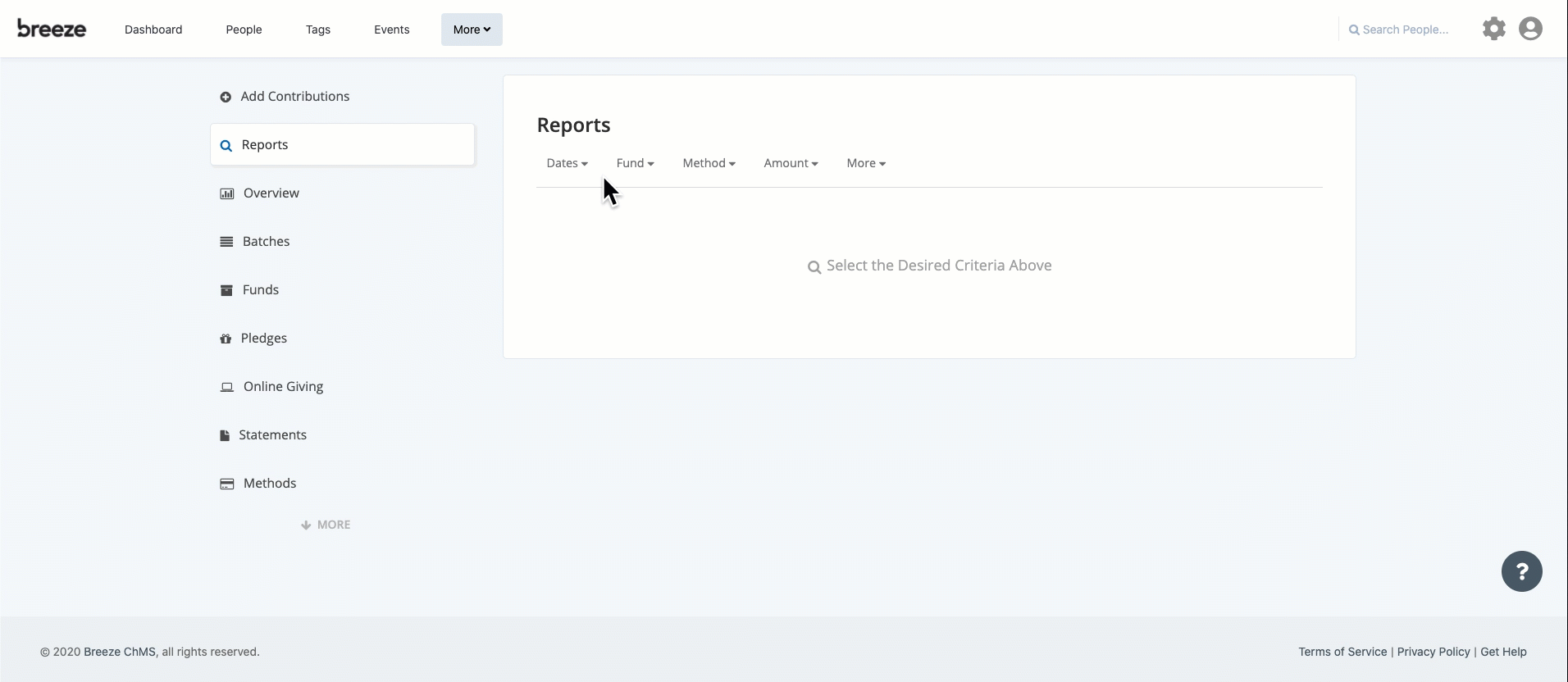 No statement mail merge fields are available as they haven't contributed anything this year.
Additional Breeze-Related Guides: