Overview:
The member role is a role that most churches give their congregation that allows them to view their own profile and perhaps other members profiles. Each church sets up its member role differently. Therefore, if you are wanting to log into your church's Breeze account and are unable to, please contact your church! Below is an example of a Members dashboard when they first log into Breeze. This view will vary depending upon which options the member role is given.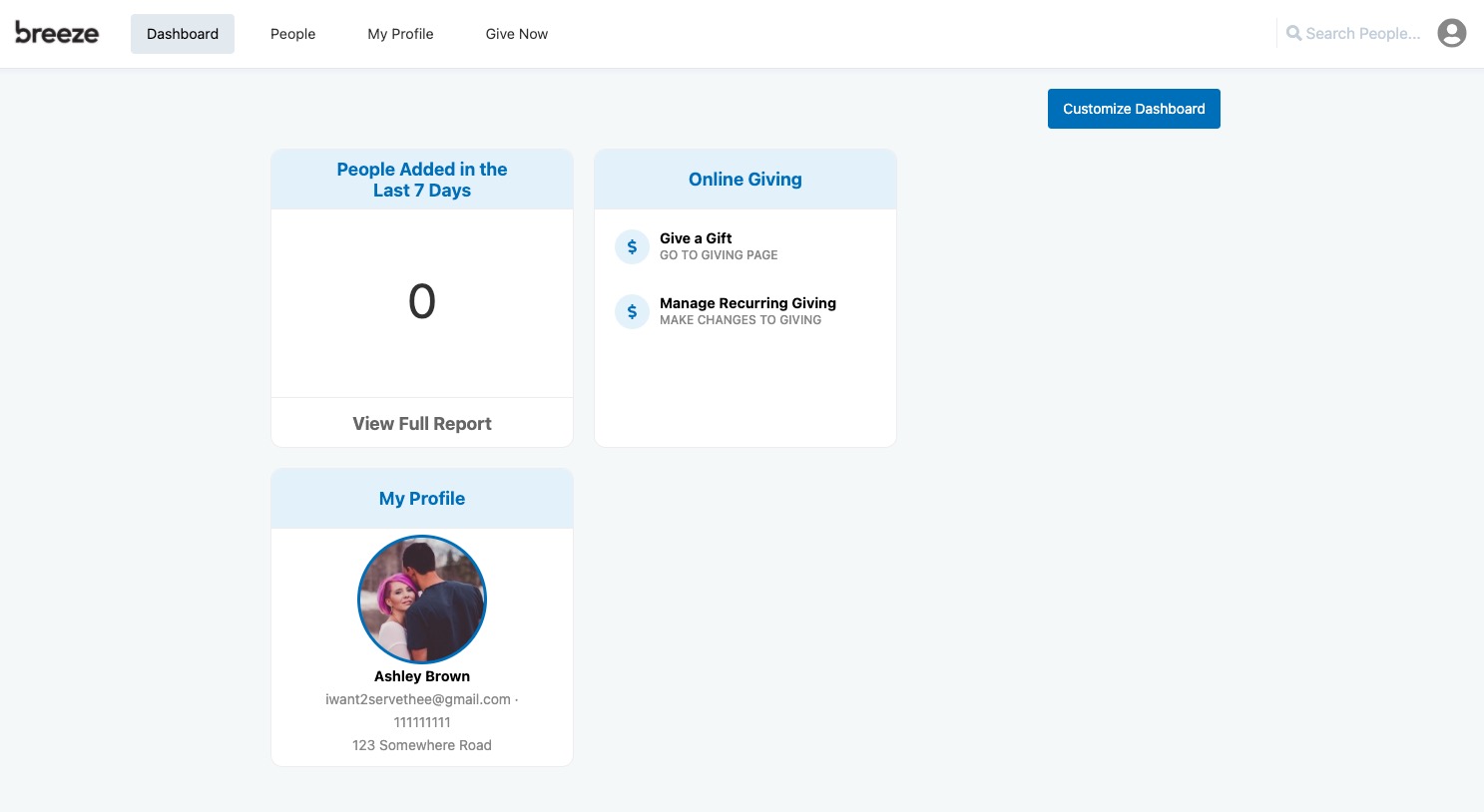 How do I print my contribution statement?
To print your own contribution statement, log into your Breeze account and click on My Profile. You should be viewing your profile details at this point. On the left side side action menu click Giving.

You should now be viewing your giving records. You can now manipulate the dates and family members to pull the results you're looking for. Click the arrow next to Download as Excel to print your contribution statement. Or simply click Download as Excel to get an excel file of your giving statement.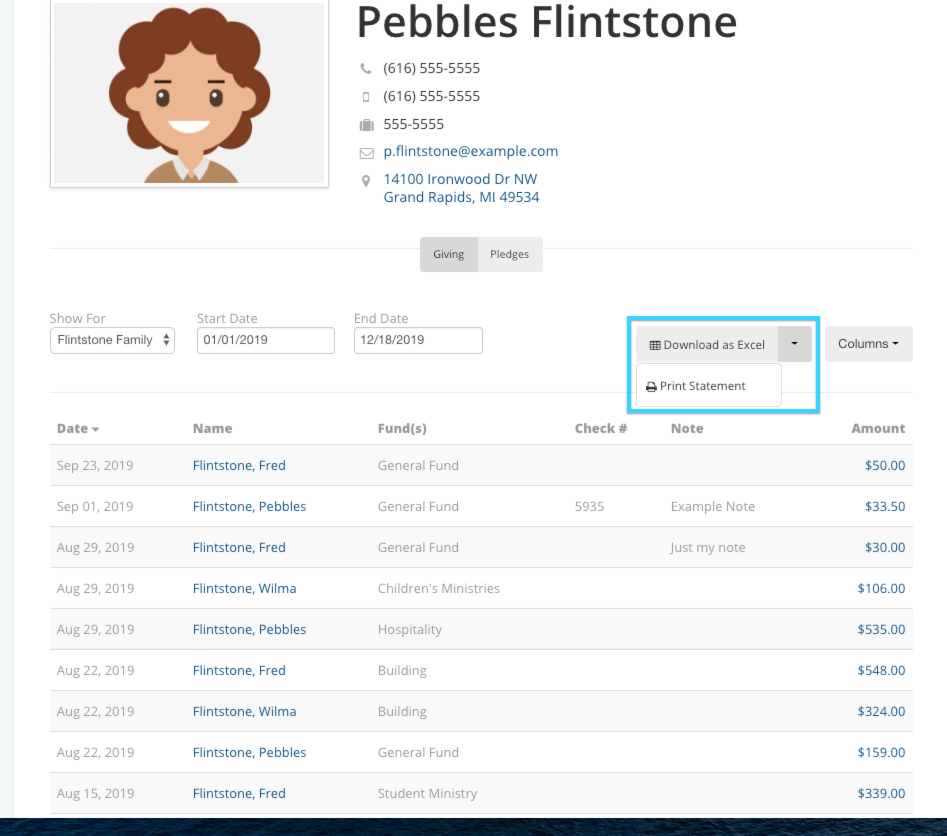 How do I view my volunteer schedule and set my blockout dates?
To set your blockout dates, click more on the left-side action panel and choose Volunteer.

Click on Manage Blockout Dates and choose the dates you are unavailable.
Note if you do not see any of the above options, please contact your church or organization administration.
Here are some additional resources that might be helpful:
How do I update my profile picture or my family photo?