Member access allows an individual limited access to Breeze so they can see their own data and (optionally) their giving history, attendance records, groups they belong to, and the ability to donate online through previously-used payment methods (i.e. a specific credit card, debit card, or bank account).
Note: A Member Role does not mean that a person has a church status as "Member." Anyone that has a profile in the system can have a "Member Role." So, if you have someone that is no longer attending, and you do not want them to have access to Breeze, you will need to delete their User Account in Users and Roles. The card on file underneath the "Give Now" tab only works if you're using Breeze as your payment processor, and not another third-party platform.
By Invitation: To invite a member to create an account
To send a member an email inviting them to create an account (username and password):
Navigate to "More > Users & Roles > Members."
Ensure that the roles dropdown on the top of the screen is set to the role you'd like members to have.1
Find the person you'd like to have access and click "Invite" on their row.
That person will be sent an email inviting them to create an account.
Repeat step 3 for each person you'd like to provide access to.
The invitation verbiage that is sent out to your members is fully customizable as well! While in the "Members" section, Locate and click the Settings button (within the Yellow bar in the middle of your screen) to edit your invitation verbiage.
What each color represents on the "Members" Page
Green means that the person has an account and that the account has an attached profile.

Orange means that the person either has an invite or that someone has created an account for the person and not attached a profile to it (attaching a profile in Users > [Select User] > My Profile will turn the dot green).

Red means that the person doesn't have an invite and that there's no account that has been created for them
1 Before starting, ensure you've created at least one role with the permission for "My Profile" checked. Breeze will only allow you to invite members to create accounts with roles having this permission. As a safeguard, Breeze will also restrict users from inviting members into roles with the "Account Settings" or "Contributions" permission checked.
Note: If you choose to "Resend Invite" or "Deactivate Invite" then the original link sent to the user will no longer be active. If a second invite has been sent, the member will need to create their username and password from the most recent email invitation. I
n the event the "Deactivate Invite" option was selected, you will need to "Resend Invite" to allow them to create a login.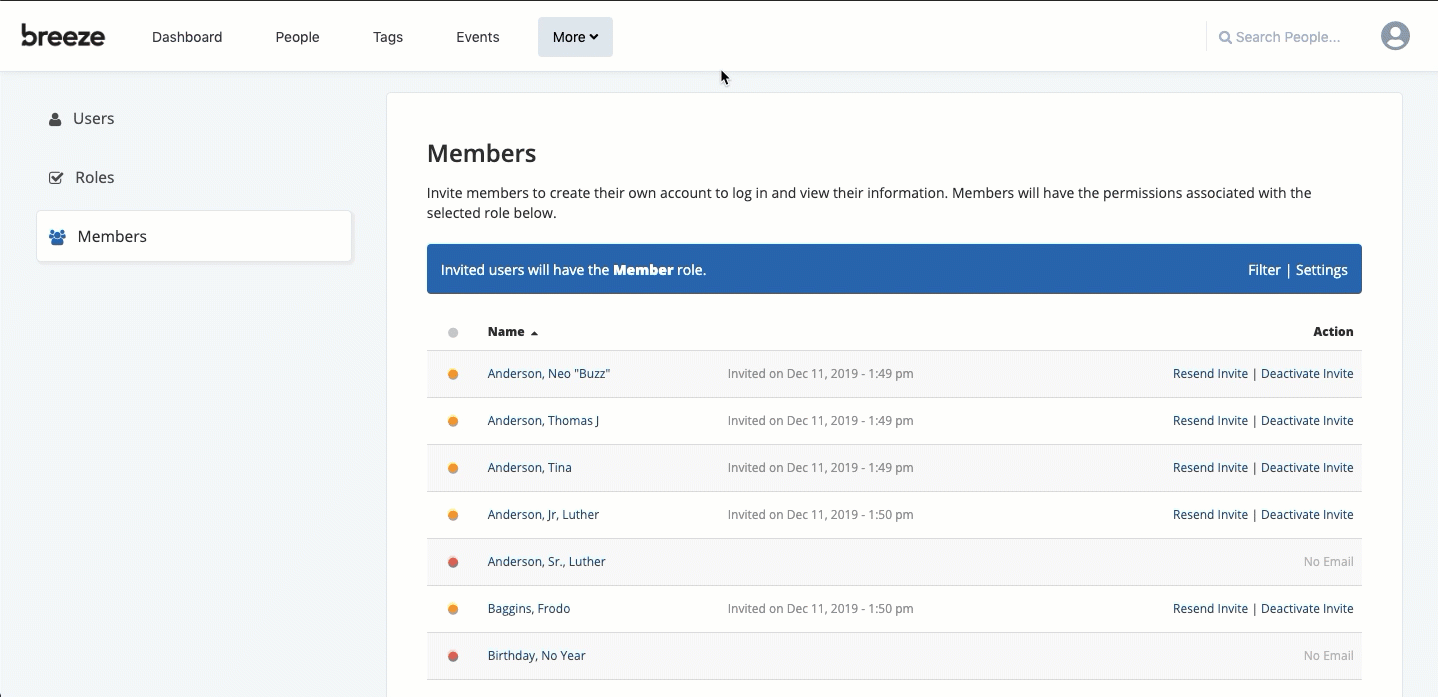 Without Invitation: To allow members to create accounts without invitations
If enabled, members can create their own account by providing their name and email address. If that name and email address match someone in your database, the email address will receive an invitation. Breeze is able to better ensure security by only sending to an email address within the database.1
Navigate to "More > Users & Roles > Members."
Click "Settings" on the yellow bar near the top.
On the "Create By" field, select one or more of the following checkboxes and click save:

Members can create an account from the log in page


This option will add a link to your Breeze log in page that members can click to create their own account.

Members can create an account from the online giving page
This option will add a link to your online giving page which members can click to create their own account.

This function only works if accessing the page through the default Online Giving Page URL, if using the embed code option it does not include this option. When you give members that ability to create an account from the online giving page, it also allows them to SIGN IN to Breeze from the online giving page.

Members can create an account from a link I share
This option will provide you a link that you can share with others (note that if either of the above two options is checked, this link will be live as well. We've added it as its own option, however, so that churches can enable this feature without having to list it on the log in or the online giving page.
1 If a user does not yet have a profile within your database (or that profile doesn't have an email address), a church administrator will first need to create/update their profile before they can create an account.

When a member creates a user from a link/giving page/login page, it asks them for a Full Name and Email Address. This information must match the information on a profile. It will count as a match whether they type their legal first name or their nickname, as long as it is on their profile in Breeze.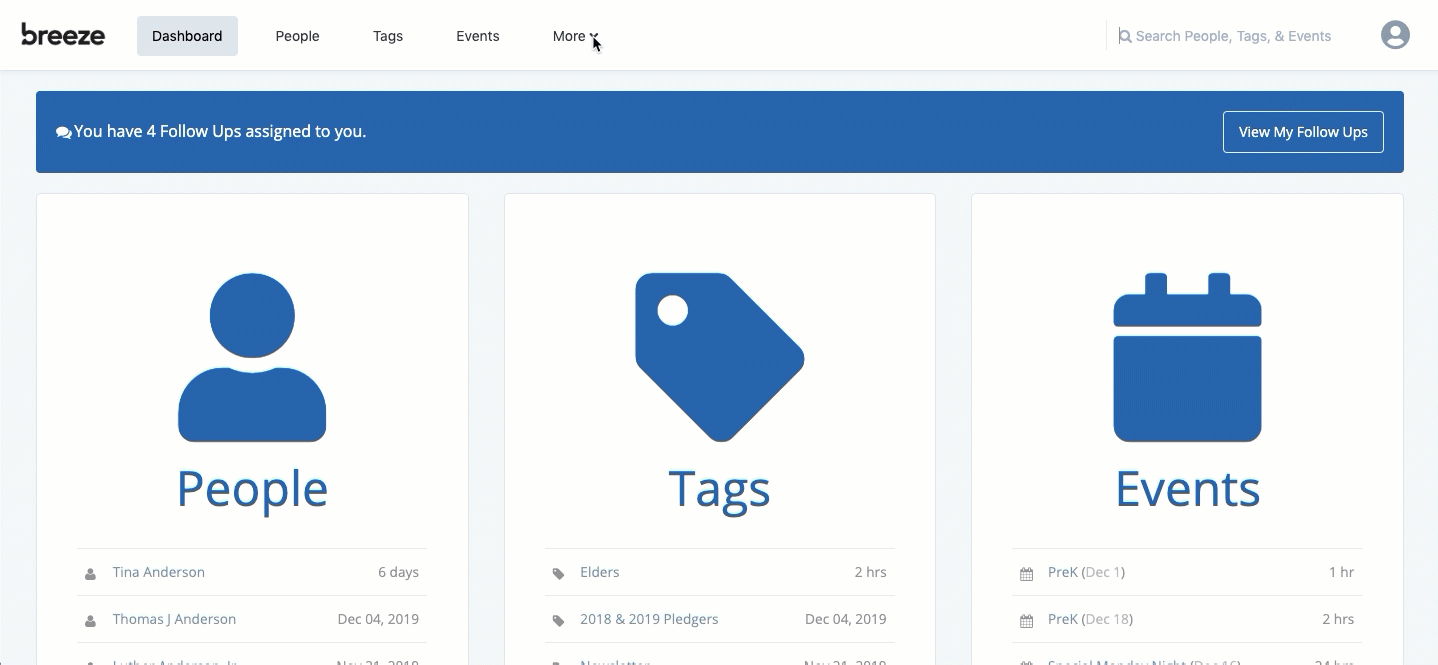 Manually
To create a member account as an administrator (i.e. the member does not need to do anything to set the account up), do the following:
Navigate to "More > Users & Roles."
Click "Add User."
Fill in the information, making sure to select a role that has the "My Profile" permission enabled.
Once a role with the "My Profile" permission is selected, an additional field will appear asking which profile you'd like to link that user account with.
Select the appropriate profile and finish creating the user account.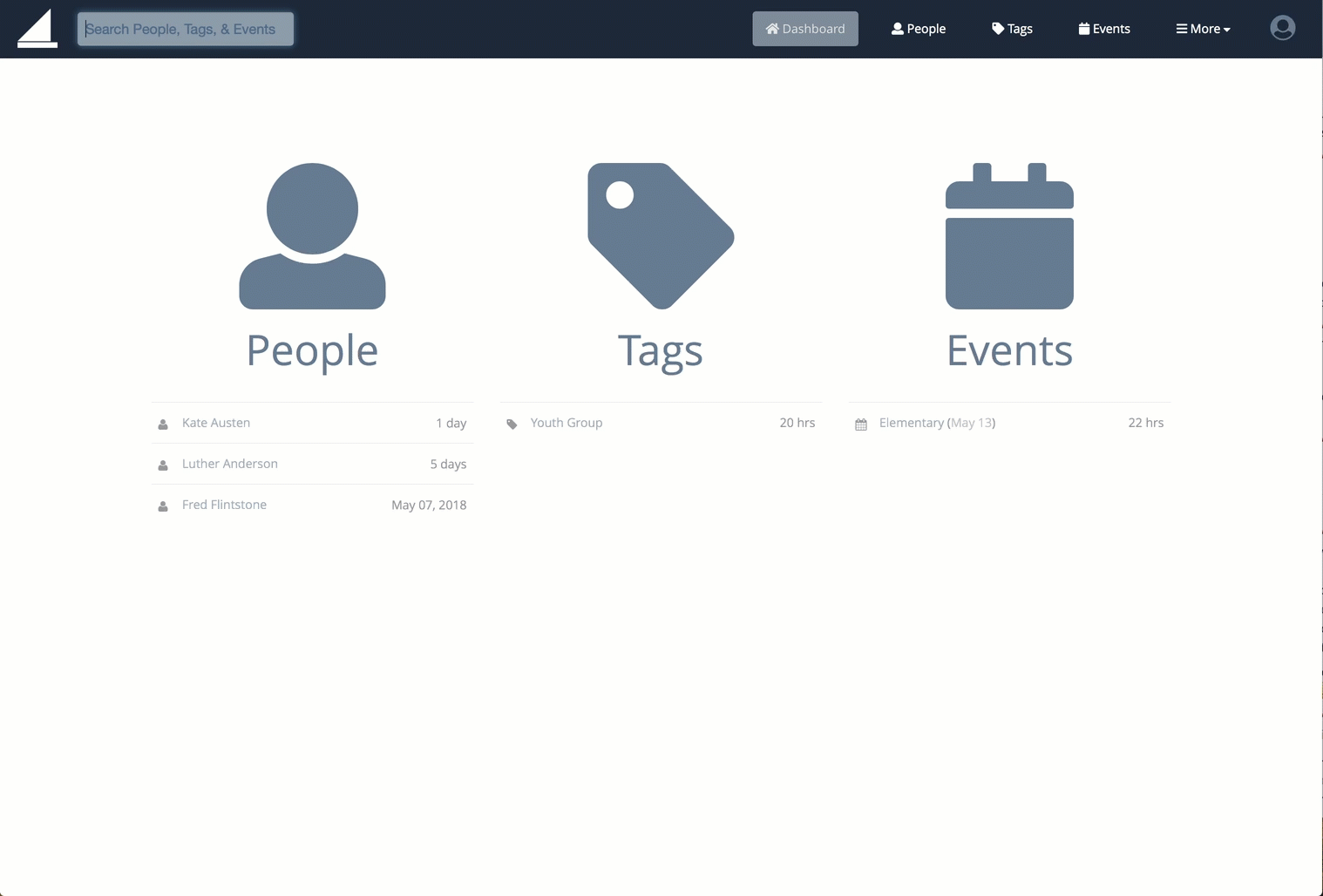 SaveSave