Printing from Breeze is easy!
Breeze will automatically reformat your browser page to make documents fit well without the extra menus.
Click on "Events"
Choose the calendar view that you'd like to print: Month, Week, Day, or List by Month, Week, or Day. (Printing a year at a time is not currently available.)
Click the gear icon next to "Add Event" in the top right corner
Click "Print" from the dropdown list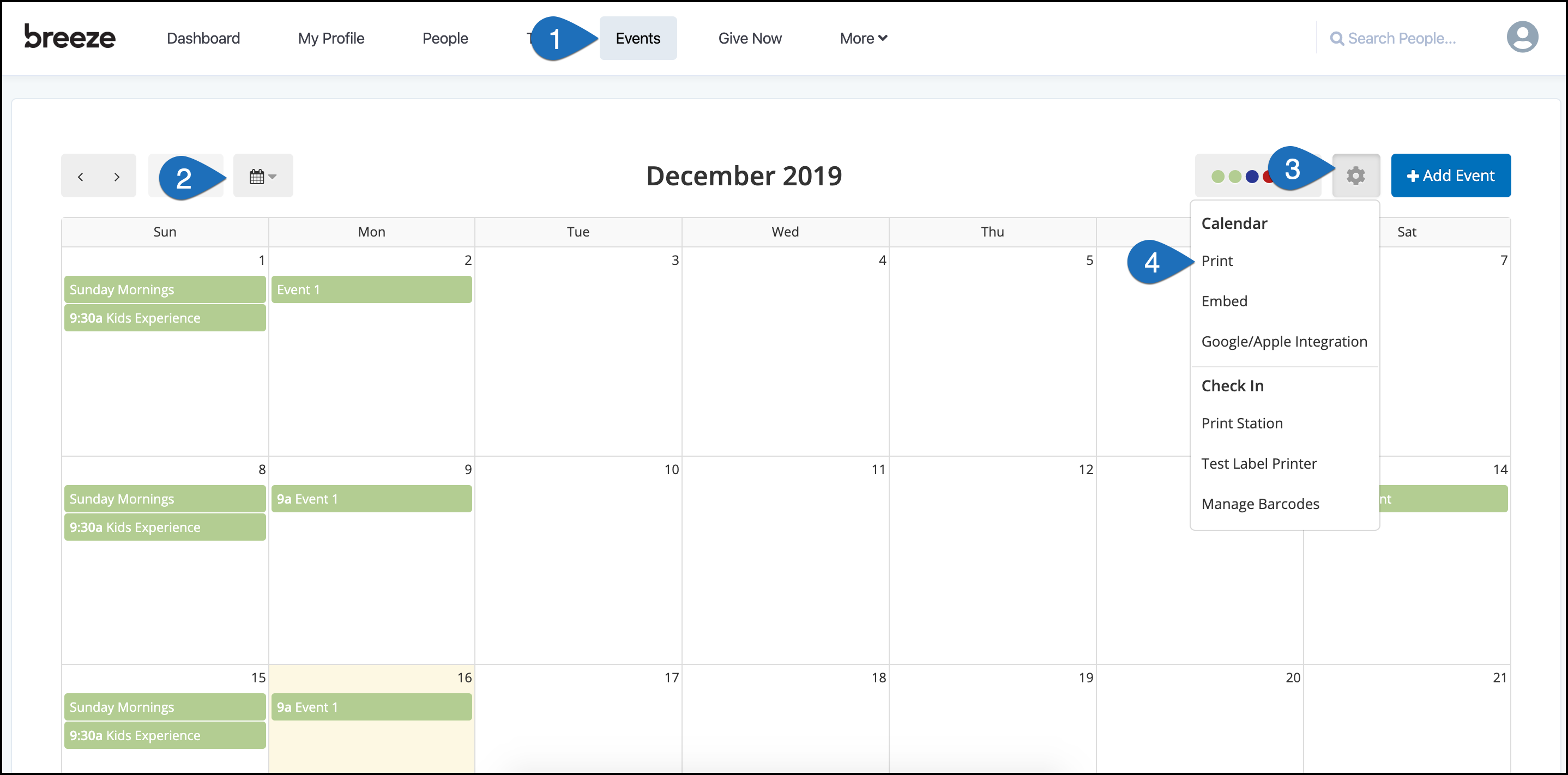 Here are some examples of what each calendar will look like as well as the Breeze-Best-Practice tips and tricks!
Monthly View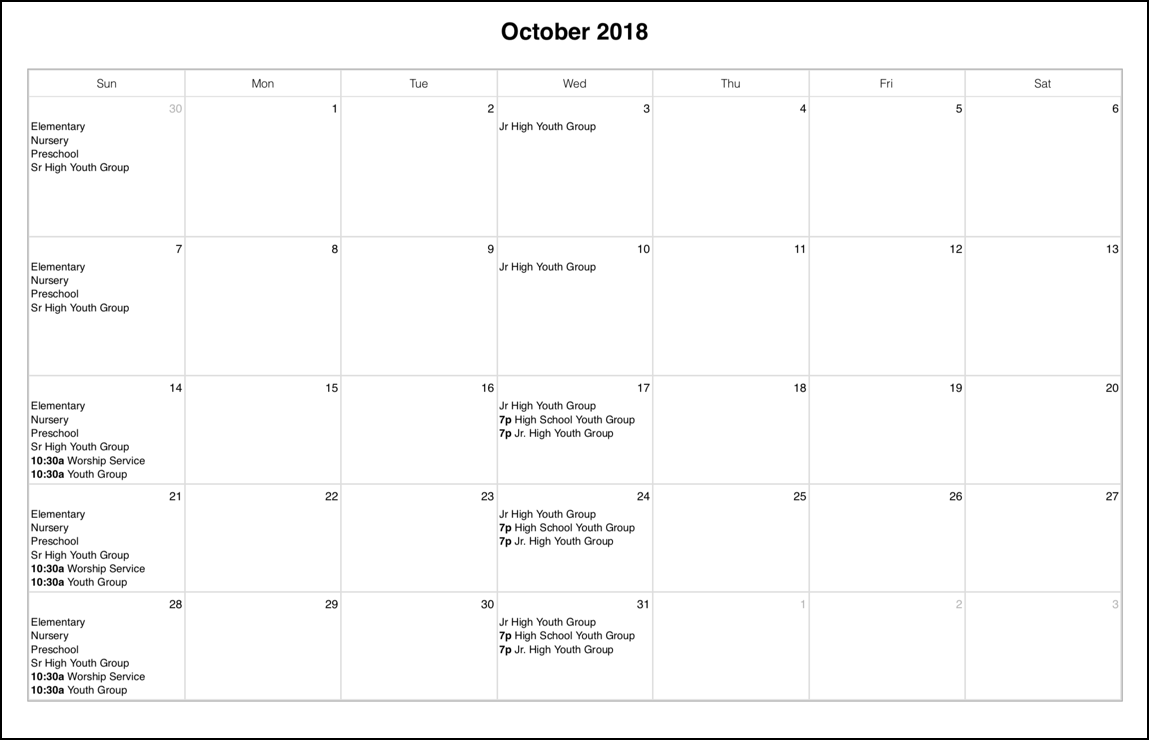 Tips and Tricks:
Print in landscape for the best results and larger fonts.
The event name will get cut off after a certain number of characters. That number can vary depending on the start time of the event (for example, if the event start time is 10:30a it will take up more space on the line than an event that starts at 7p or an event that does not have a time associated with it).

The event name will display roughly 30 characters for an event without a time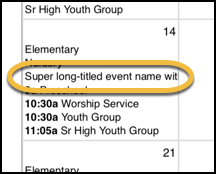 And roughly 22-27 characters for an event with a start time.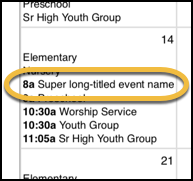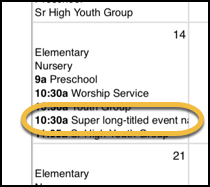 If you have too many events on your calendar to the point where the month-view will print on multiple pages, it will automatically format to bring an entire week to the next page rather than cut the week off
If you would like more details of each event such as location or end time, try printing a different view!

If your events are taking up too much space, and the default 22-27 characters are still not enough, you can go to More Settings, and change the scale of the document, and it will shrink your calendar accordingly allowing more of your event names to show up.
Weekly View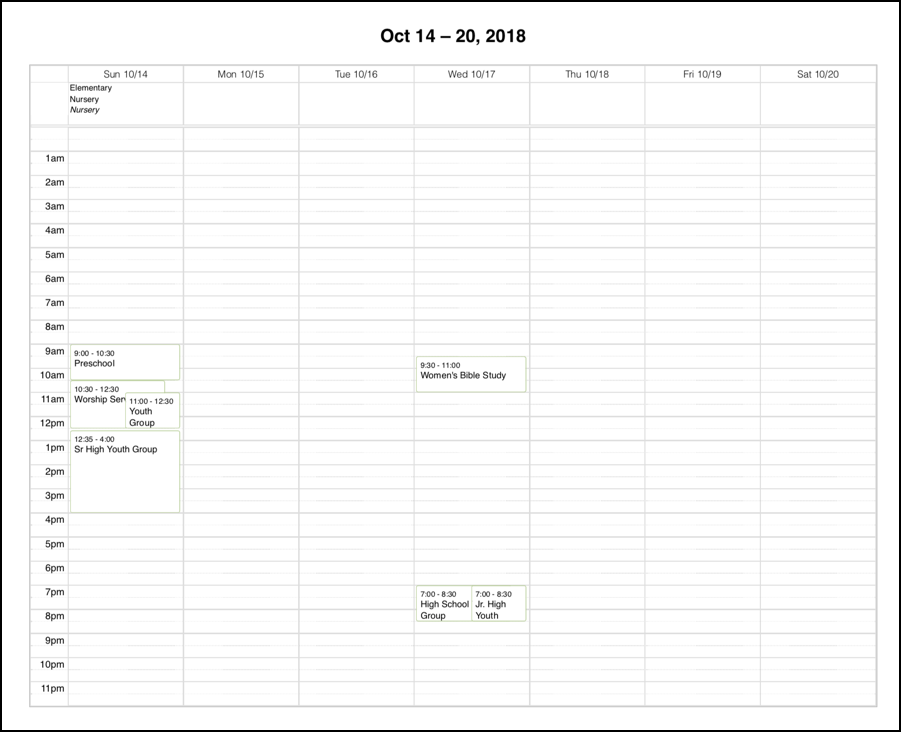 Day View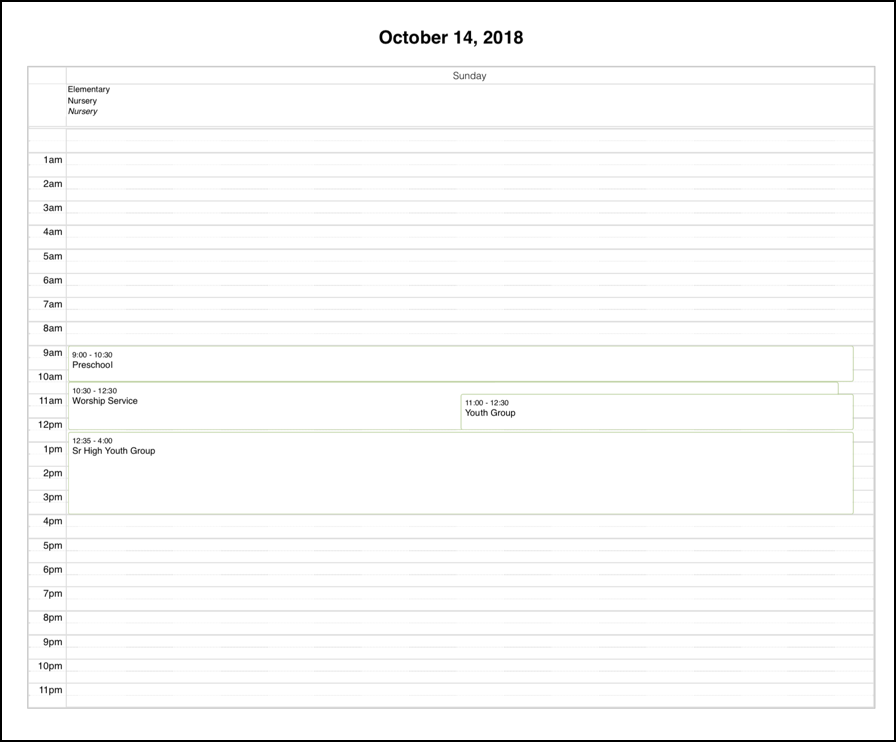 List View - By Month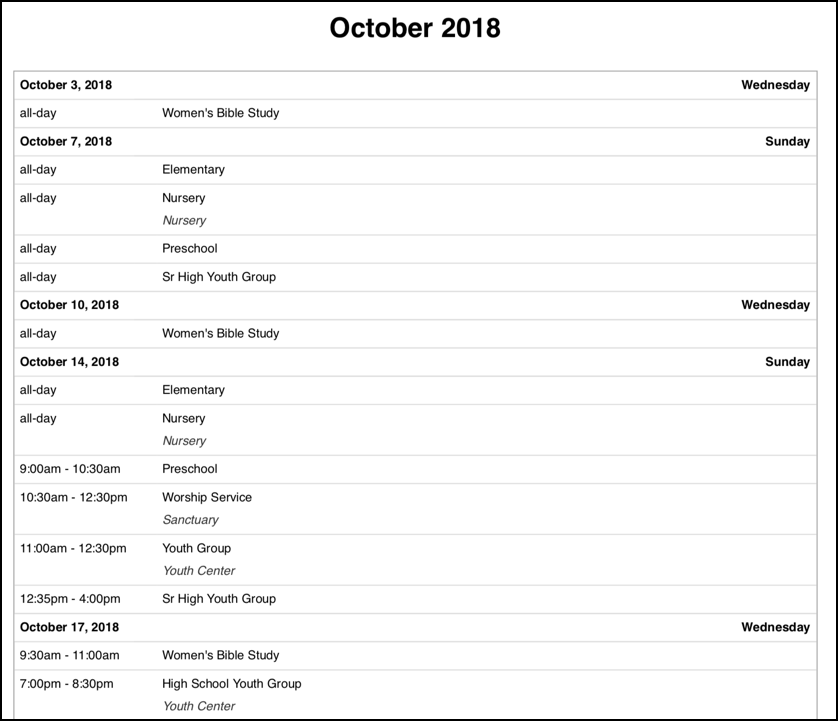 List View - By Week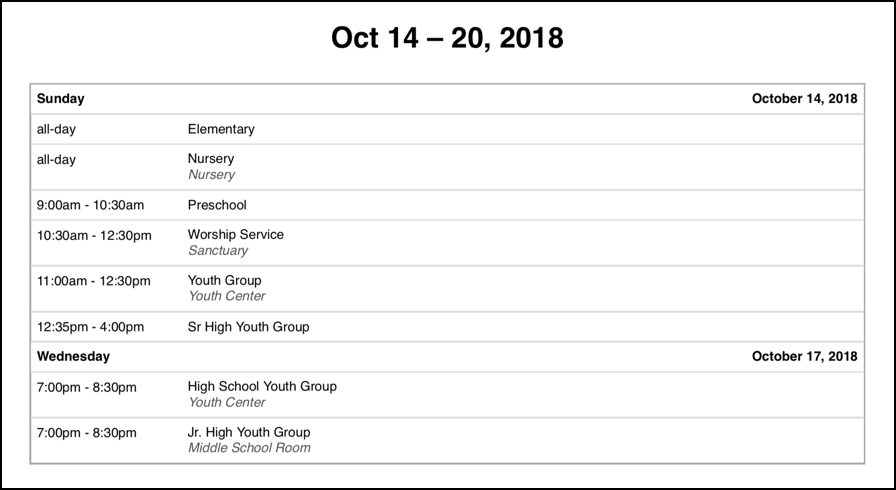 List View - By Day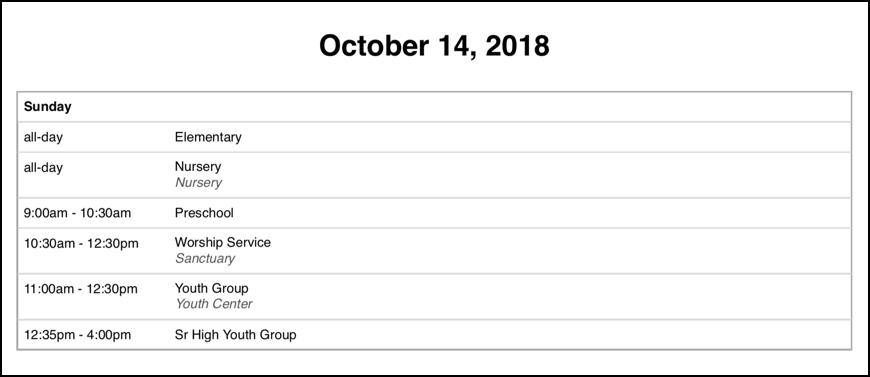 Looking for some more advanced features for calendar printing? Try Syncing Breeze Calendars With External Calendars for some additional features in Gcal such as custom date ranges, font adjustments, color changes, etc.