Some churches may wish to modify the "Form Disabled" message by adding additional information. Perhaps a Form for VBS was closed but people could still sign-up at the door!
While we are not able to modify the message itself, you are still able to modify the Form Header Image! You could use editing software to overlay text on a new image as seen in the example below: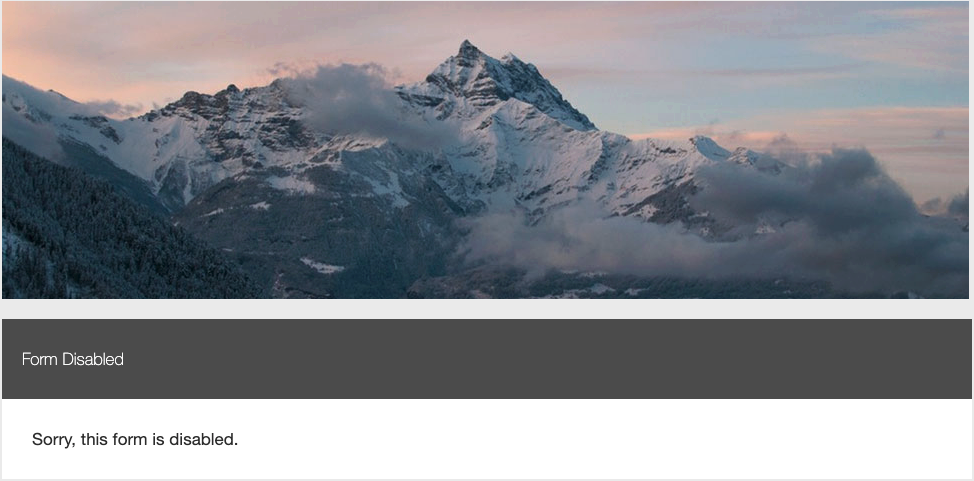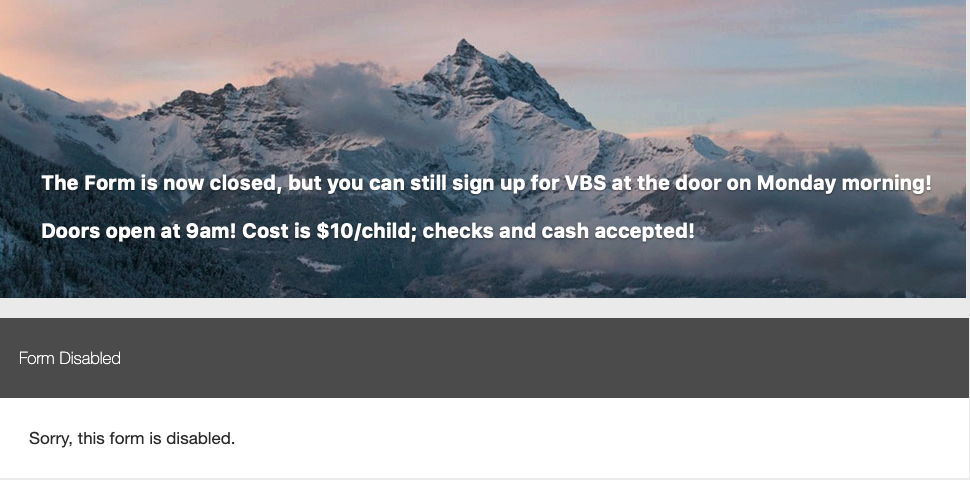 Additional Notes:
The recommended size for images here is 967px x 300px.