Form settings allow users to change the form's description, the confirmation email, who the confirmation email is sent from, customize a form's URL, change payment method and fund, and more. To adjust a form's settings:
Navigate to "More > Forms."
Click to either create a new form or edit an existing form.
Click the "Go to Settings" link in the bottom left.
Click "show more options"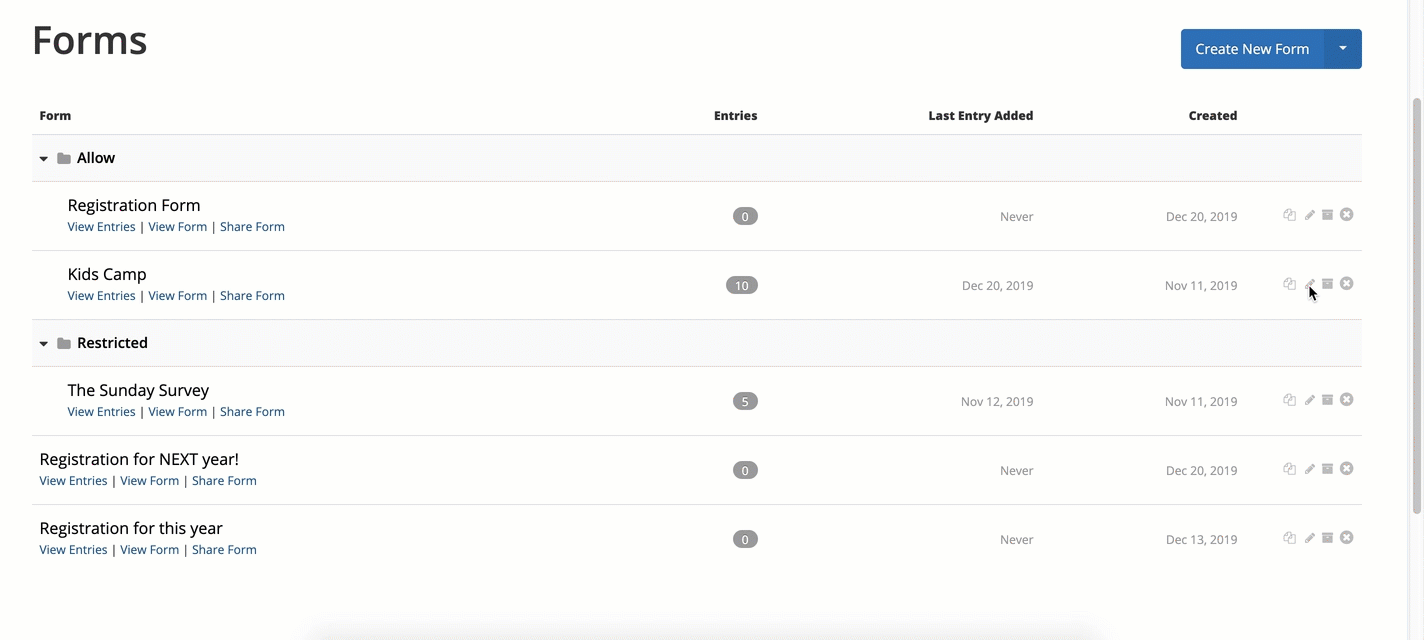 What Each Area Means:
General:
Form Description:
This will show up on the side when viewing the form. Give general directions here for submitting the form.
Date/Time of Event:
Include the date/time of the event - it will show off with the Form Description
Max Entries:
Once the desired number of entries have been submitted, the form will automatically be disabled.
Disabled:
If checked, the form will no longer accept entries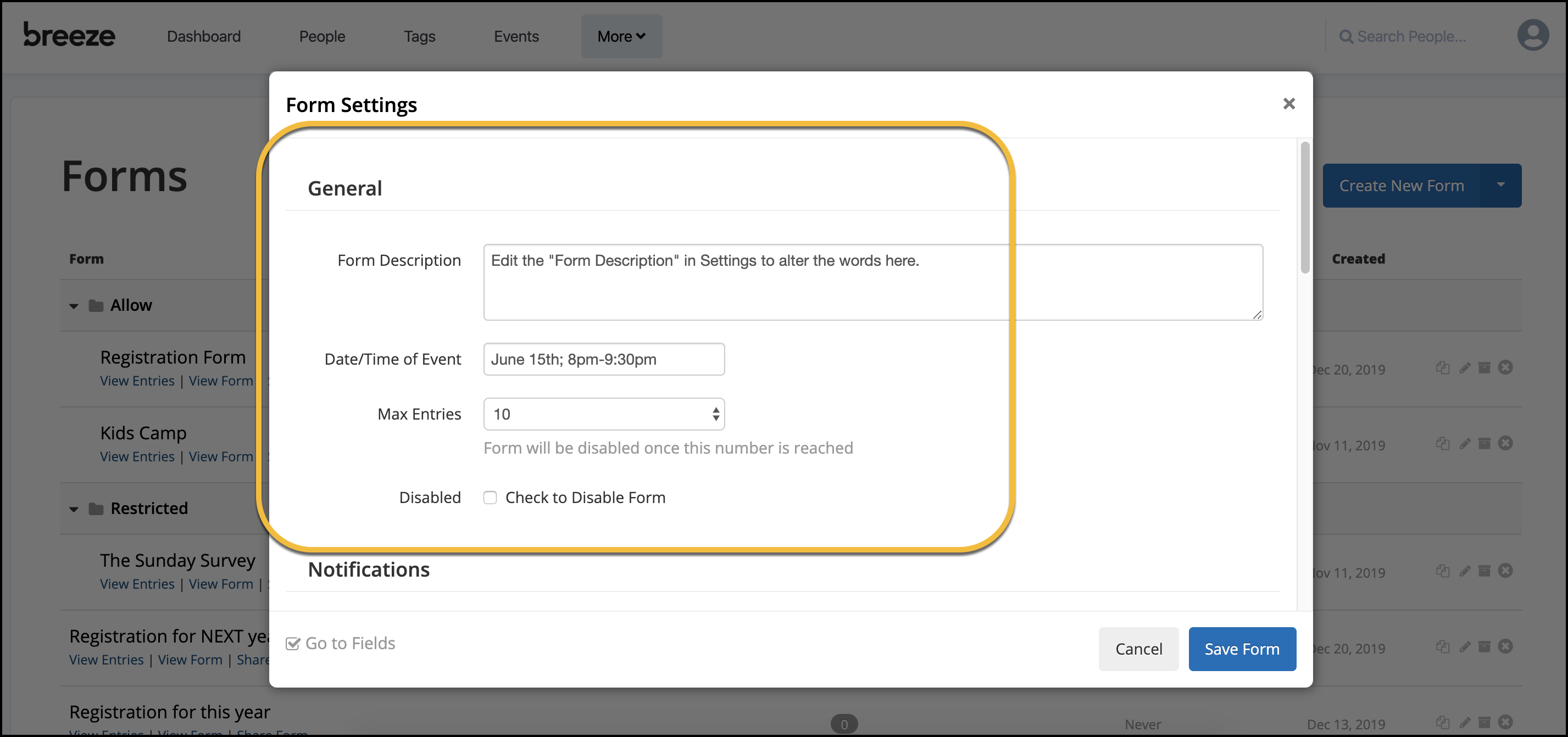 Notifications:
Email Responses To:
When someone fills out the form, this is who will get an email alert of a submission. Additional emails can be included by clicking the + button next to the email. No extra Role permissions are needed to get responses.
Email Responses From:
When someone fills out the form, there is an option to receive an email response. This is who the email response will appear to be from.
The dropdown choice will include anyone who has a user account with Breeze that includes an email.
Confirmation Email:
You can customize the confirmation email that people receive when submitting the form. If you click "..." and use the "mail merge" feature you can include options such as a confirmation number and entry details so that they will have a record of what they put in the form.
Confirmation Page:
After the form is submitted it will take them to a confirmation page. By default, it will simply say "You have successfully filled out this form. Thank you!" but this can be edited to include images, entry details, etc.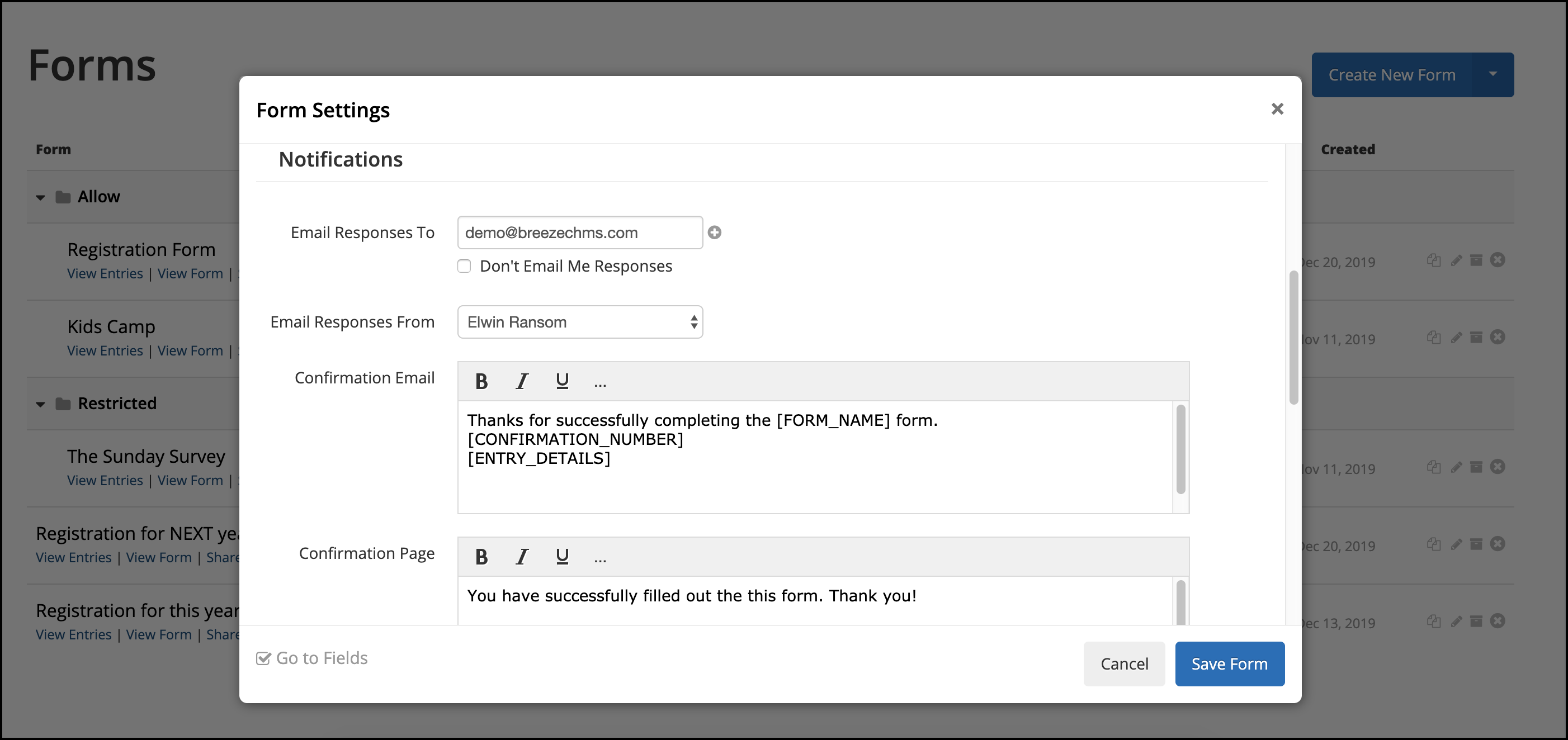 Appearance:
Web Address:
You can create a custom web address for easy sharing.

Colors:
The color pallet can be used to change the color scheme of the form. You can also use a custom color scheme to match your church's pallet or any other hex code colors you'd like to use.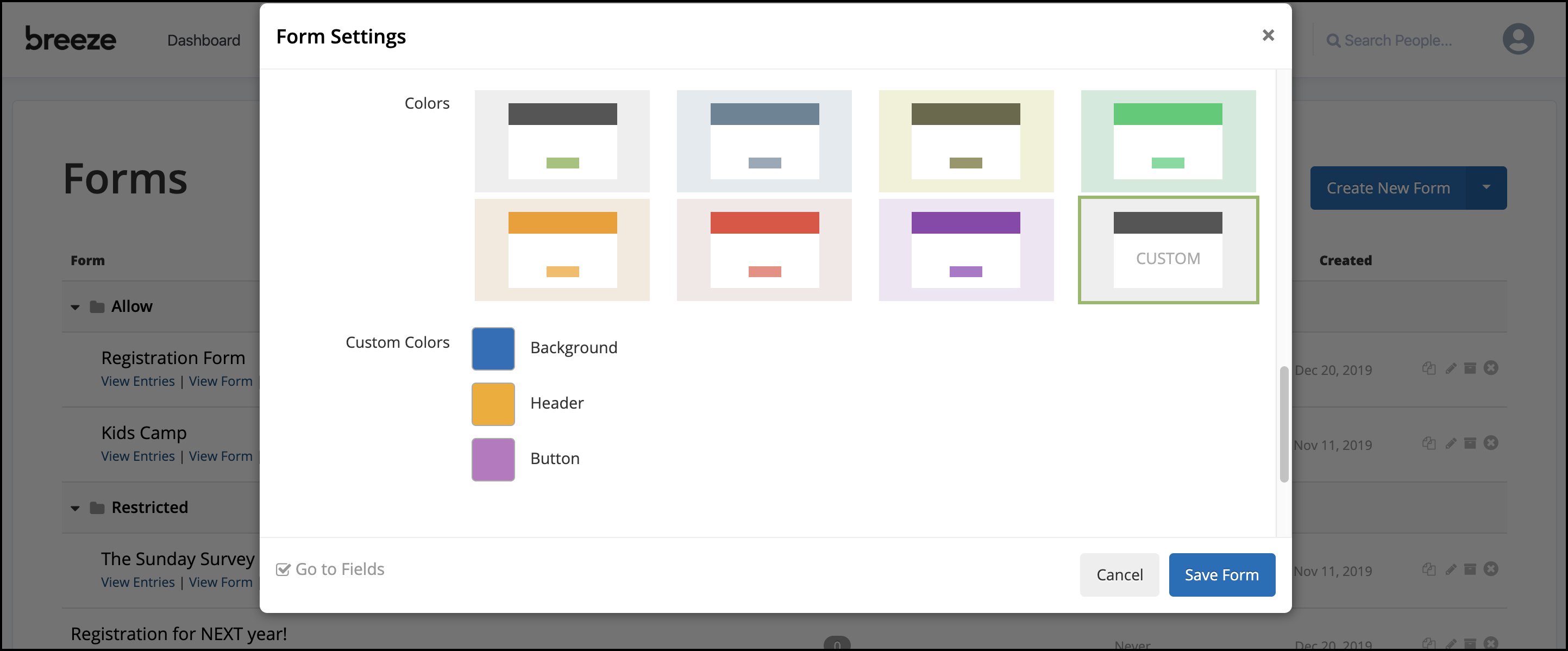 Payments:
Fund:
Use the Payments/Fund area to designate where the payments will go. If you would prefer for the money to deposit into Stripe or PayPal you can switch it from this location as well.