Overview: Here we will walk through the importance of associating gifts/contributions/giving in Breeze as well as the action steps to associate properly.
The year is completed and now the process of producing contributions statements has begun. Before finalizing your statements we recommend you make sure all of your online contributions are either imported or associated in Breeze.
We often see churches that have a number of unassociated gifts in their online giving page. The unassociated gifts, if not associated to a profile in Breeze, will not show up on the contributors giving statement. The donor will have received the email receipt from their initial gift, which can technically serve as their receipt for IRS purposes, but you may still get questions from contributors when they get their statement and their online contributions aren't listed.
An important part of year-end statements is accuracy and making sure all online donations are associated is a vital step in that direction.
One way to see if you have Unassociated Gifts if you are using Breeze payments is right from the Online Giving section in Breeze.
Navigate to "More" > "Contributions" > "Online Giving."
Look at the "Associations" tab and see if there is a red circle with a number if so, this is the number of "unassociated gifts" in your Online Giving.

If the number displayed is anything over 0 you have gifts that need to be associated with a profile. You can also select more from the left-hand side and c

lick associations on the left-hand side panel.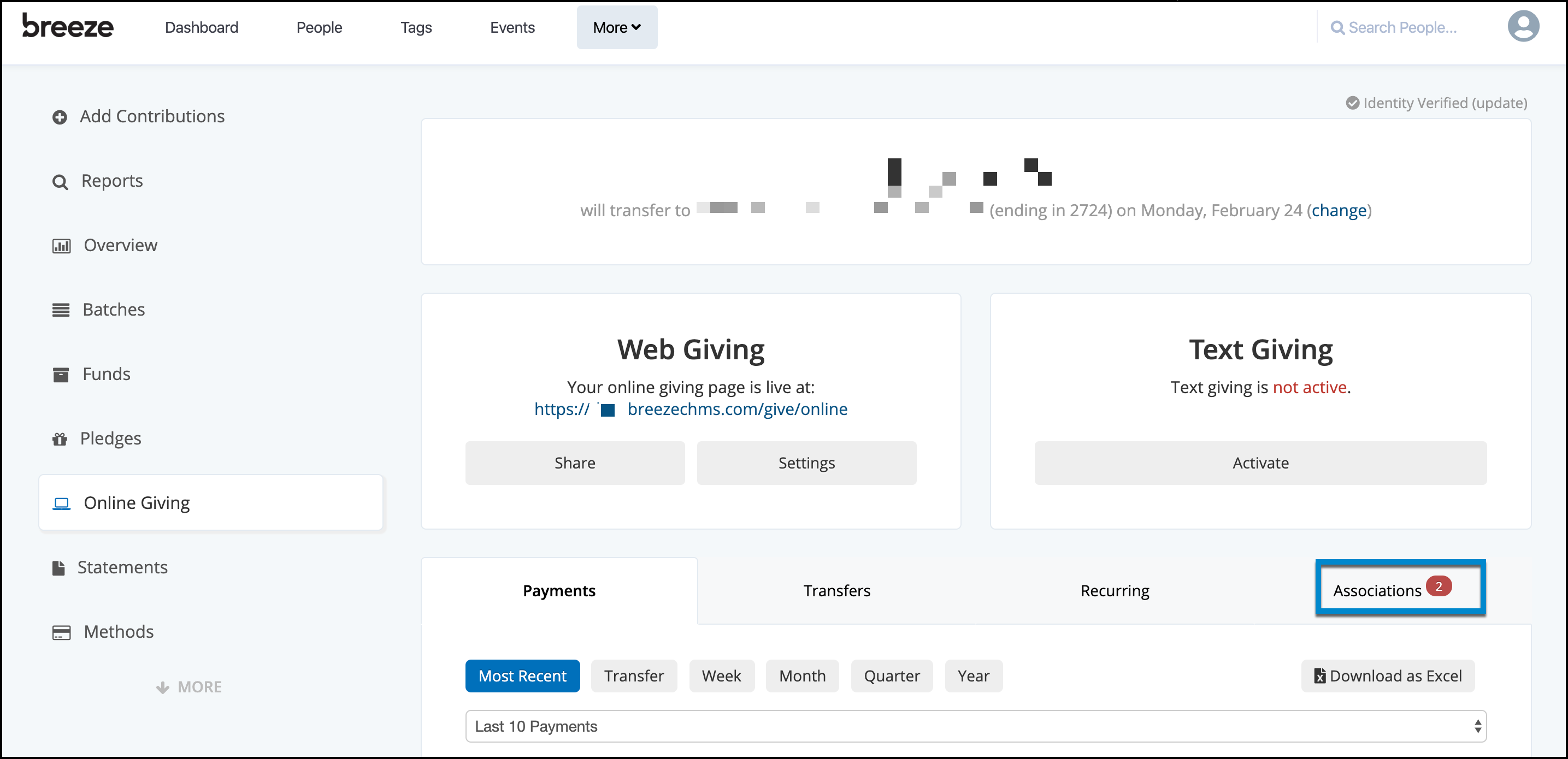 To associate the payment with the correct profile:
Navigate to "More" > "Contributions" > "Online Giving."
Click on the "Associations" tab.
Type the name of the person in the

Assign To box and select the individual from the drop-down list.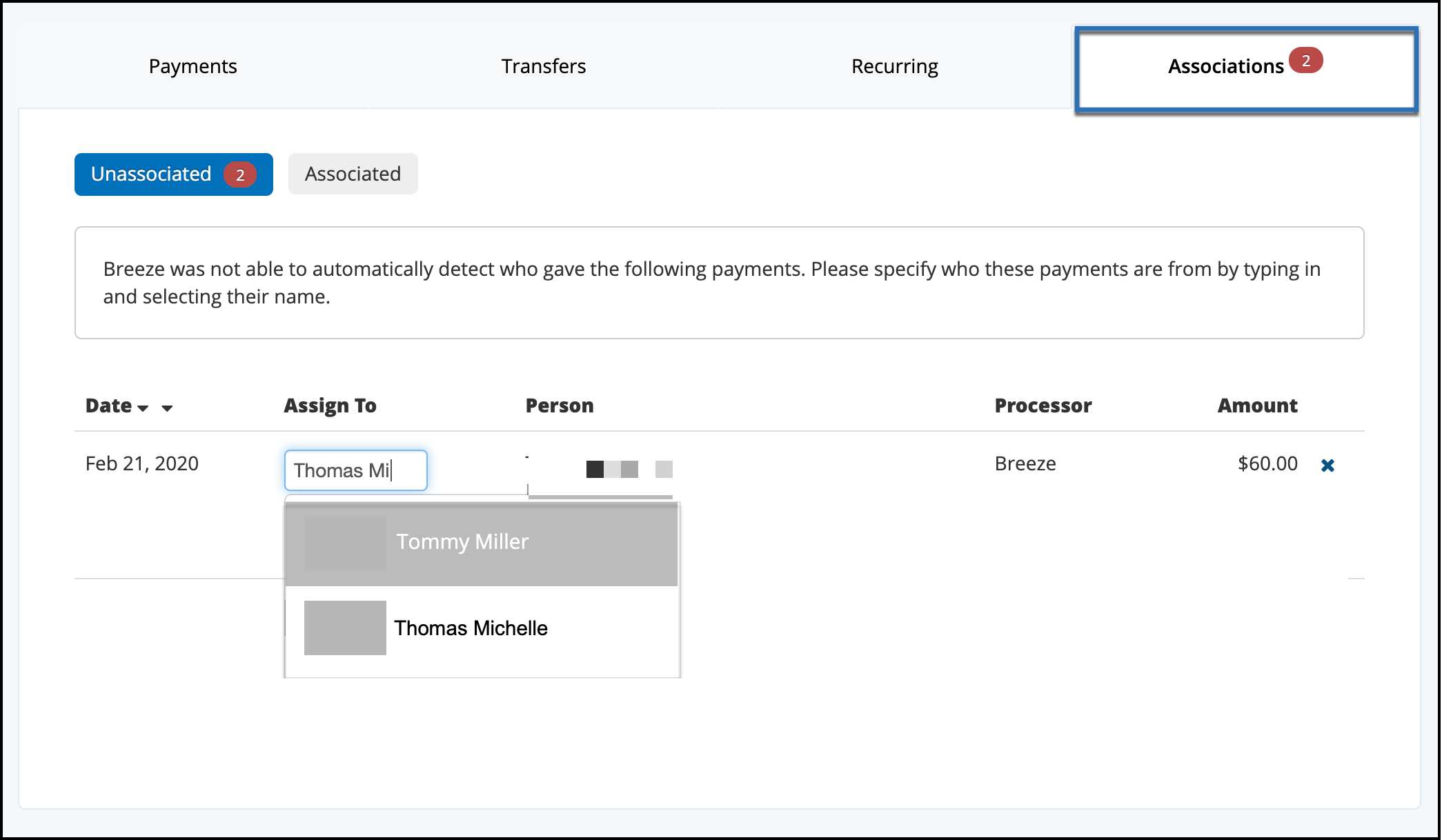 For more detailed instructions on associating gifts check out this article on Associating Contributions with Profiles.
Note: Unassociated payments can also include registration or event payments. For event payments or registrations we recommend setting up a non-tax deductible fund so that you can still add the donation to an individual's profile to record that they paid for the event. For more information on these topics please check out these guides: