To change what information is stored in profiles:
Navigate to "More > Profile Fields."
Drag items from the left into the center area within the section you desire.
Rename the field to the name you desire.
Click "Save Changes."
This updates all of the eligible fields for every person within your database.
Types of Profile Fields
| Profile Field | Descriptions |
| --- | --- |
| New Section | Creates a new block where data can be stored and grouped together. (i.e. member information, contact information, important dates, emergency contact information).  |
| Section Description | Provides a description to each section letting users know what data is being stored there, or if data is being stored in a certain way. |
| Text | Offers a placeholder for [text] that may not match other profiles. (i.e., second address, second cell phone / home phone number). |
| Multiple Choice | Gives users the option to select one option specific to the field. (i.e., campus location, worship service attended, membership status). |
| Checkbox | Gives users the option to select multiple options specific to the field. (i.e. stewardship commitments, spiritual gifts). |
| Dropdown | Gives users the option to select one option specific to the field. (i.e., campus location, worship service attended, membership status). |
| Notes | Stores notes in specific sections. Notes can be up to 2,500 characters. |
| Date | Stores important dates that can then be searched. (i.e., baptisms, birthdays, confirmations, funerals). |
| File | Stores up to 8mb files. (i.e. certificates, background checks). |
Commonly Used Custom Profile Fields
Here is a list of commonly used fields that may be helpful to think through when creating new profile fields:
Status
Marriage Date
Married At
Married By
Baptism Date
Baptized By
Profession of Faith Date
Background Check Date
Deceased Date
Transfer In Date
Reason Joined Church
Transfer Out Date
Reason Left Church
Membership Date
Spiritual Gifts
Skills (e.g. electrical, plumbing, etc)
Title (e.g. Mr., Mrs., etc)
Allergies (can be stored simply for reference or printed on check-in nametags)
Personality
Occupation
Eligible to serve in Children's Ministry
Should Not Serve
Membership Category
Membership Stopped Date
Membership Stopped Reason
Membership Details
Include in Church Directory (could also be handled by filtering by membership status)
Locked Profile Fields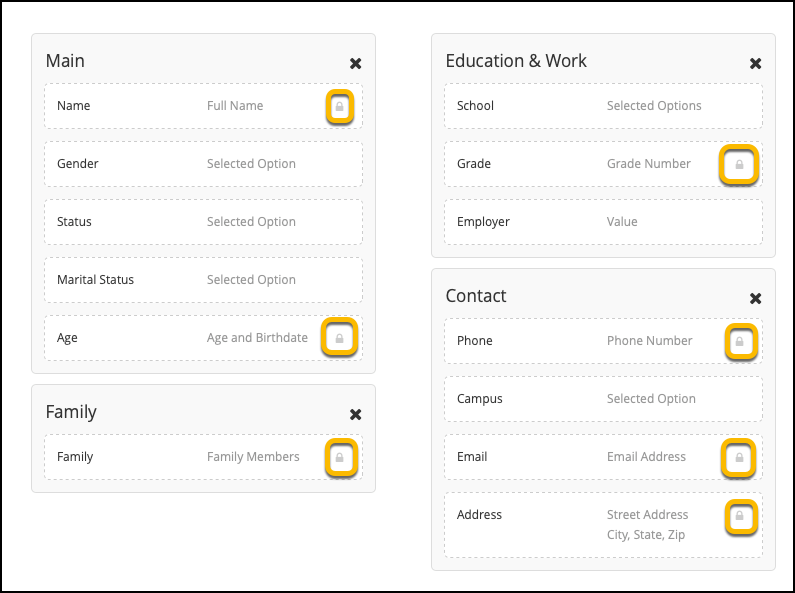 When editing profile fields you will notice that some have a lock (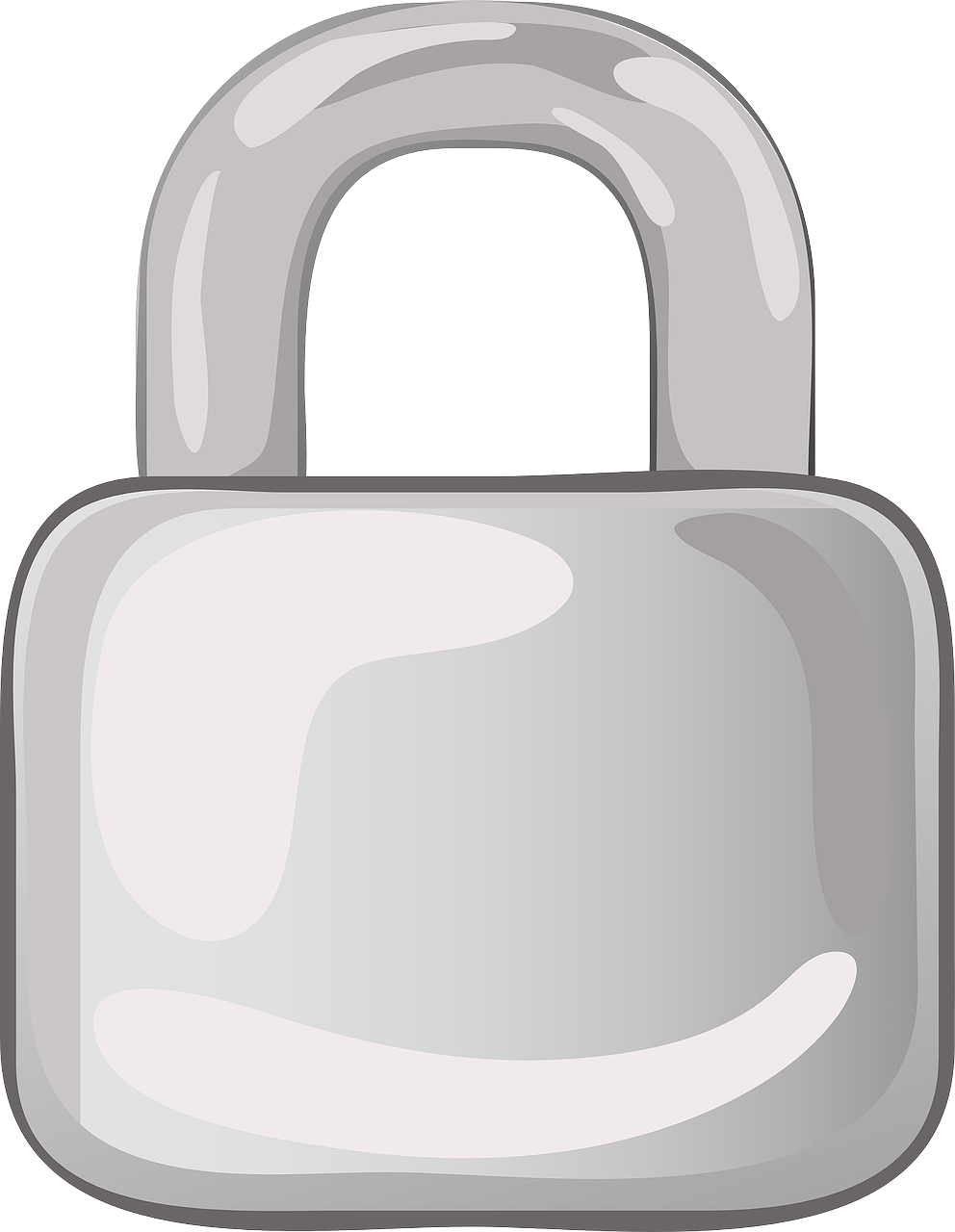 ) icon next to them.
Locked fields are unable to be edited or deleted. This is because these are primary information fields that Breeze uses throughout the platform.
You can move locked fields to a less visible section in your Profile Fields and/or Hide it from View from the Permissions of each Role. 
You can also manually replicate the locked profile fields if you would like to customize them.  If you do this, please note that they will not respond to the additional Breeze functions (such as mailing labels for address) that they were designed to be locked for.