Email an Individual
Navigate to a specific person.
Click on that person's email address to bring up the Compose Message window.
Write your email and click send.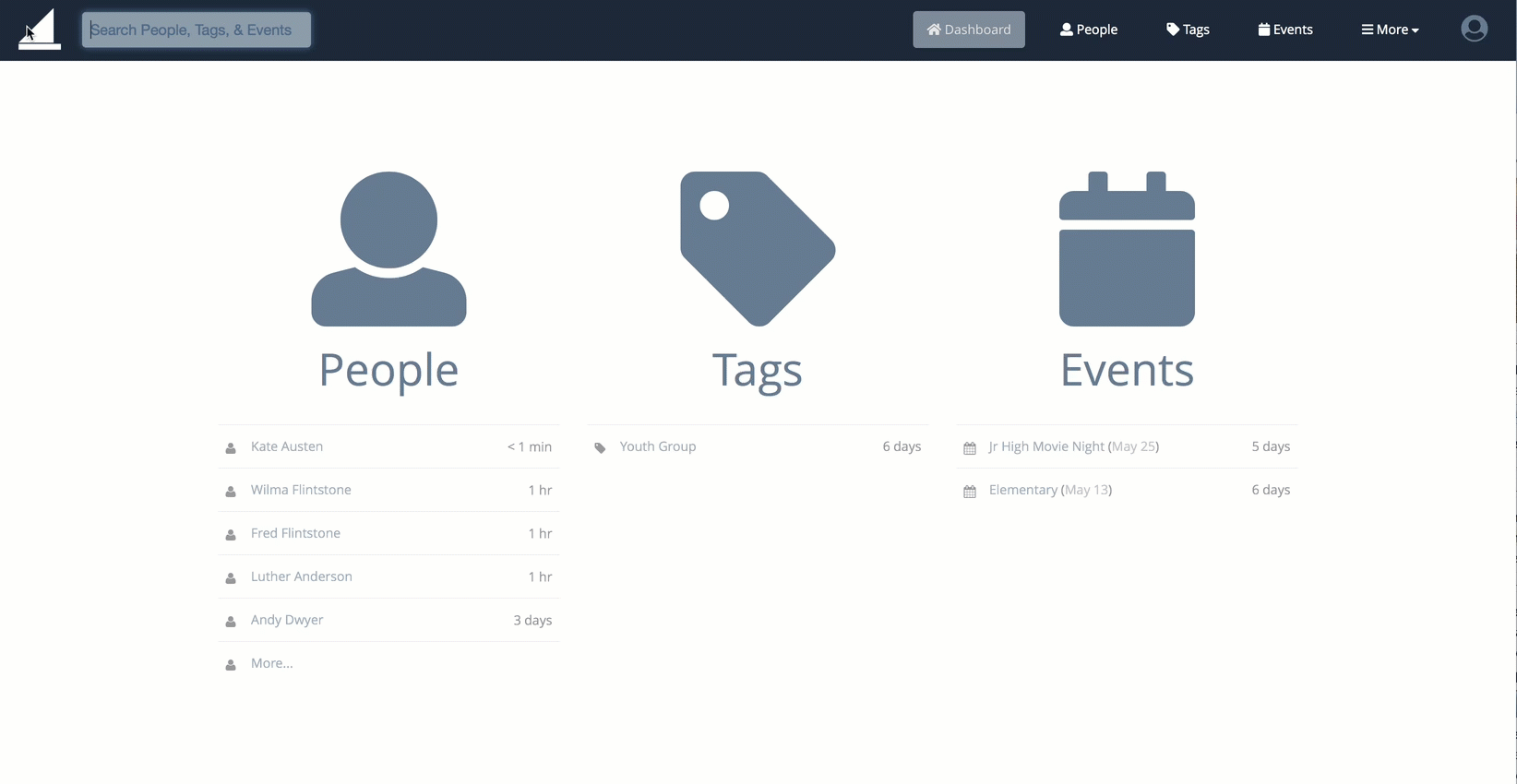 Email a Group
Pull up the list of people you'd like to email (by running an advanced search, searching by tag, or another method).
On the right, select "Email People."
Compose your email and click send.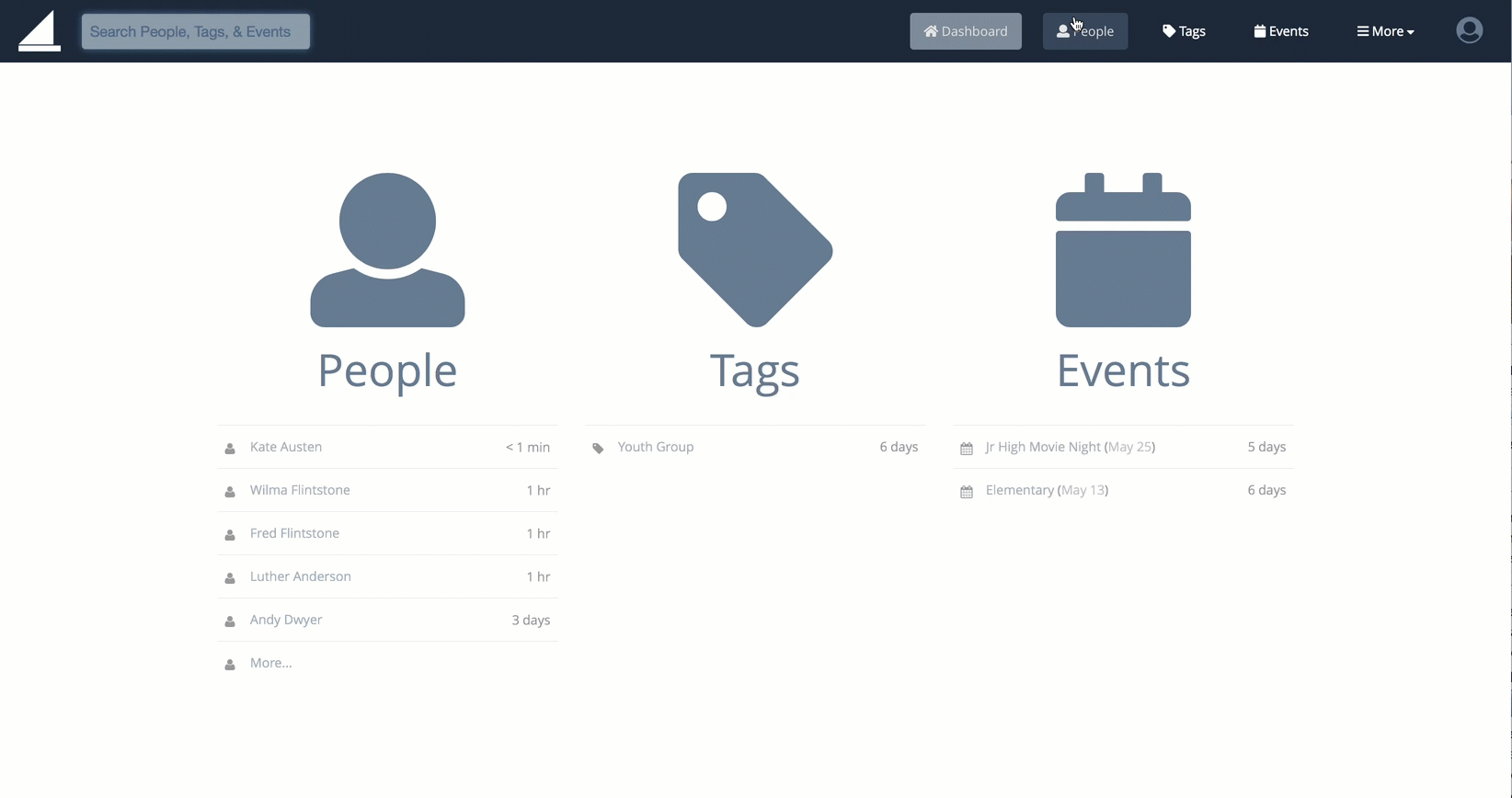 Reply All
By default, Breeze sends all emails as bcc (blind carbon copy) messages1. This means that recipients will not be able to see who else received the message and will not be able to "reply all." 

If you'd like to switch to sending messages as "to" messages so that each recipient can see all other recipients (and reply to all if desired):
Click on the list of recipients at the top of the Compose Message window.
Click "Bcc " and select "To" from the drop-down list.2
1 On a technical level, our bcc emails are a bit more sophisticated than traditional bcc emails in that we send out a separate email to each recipient. For example, if you send an email to a list of 30 people as bcc recipients, 30 emails will be sent, each email having one recipient in the "To" field.
2 Note that "To" messages cannot be used in conjunction with mail merge fields as everyone is receiving the exact same email (not a personalized email).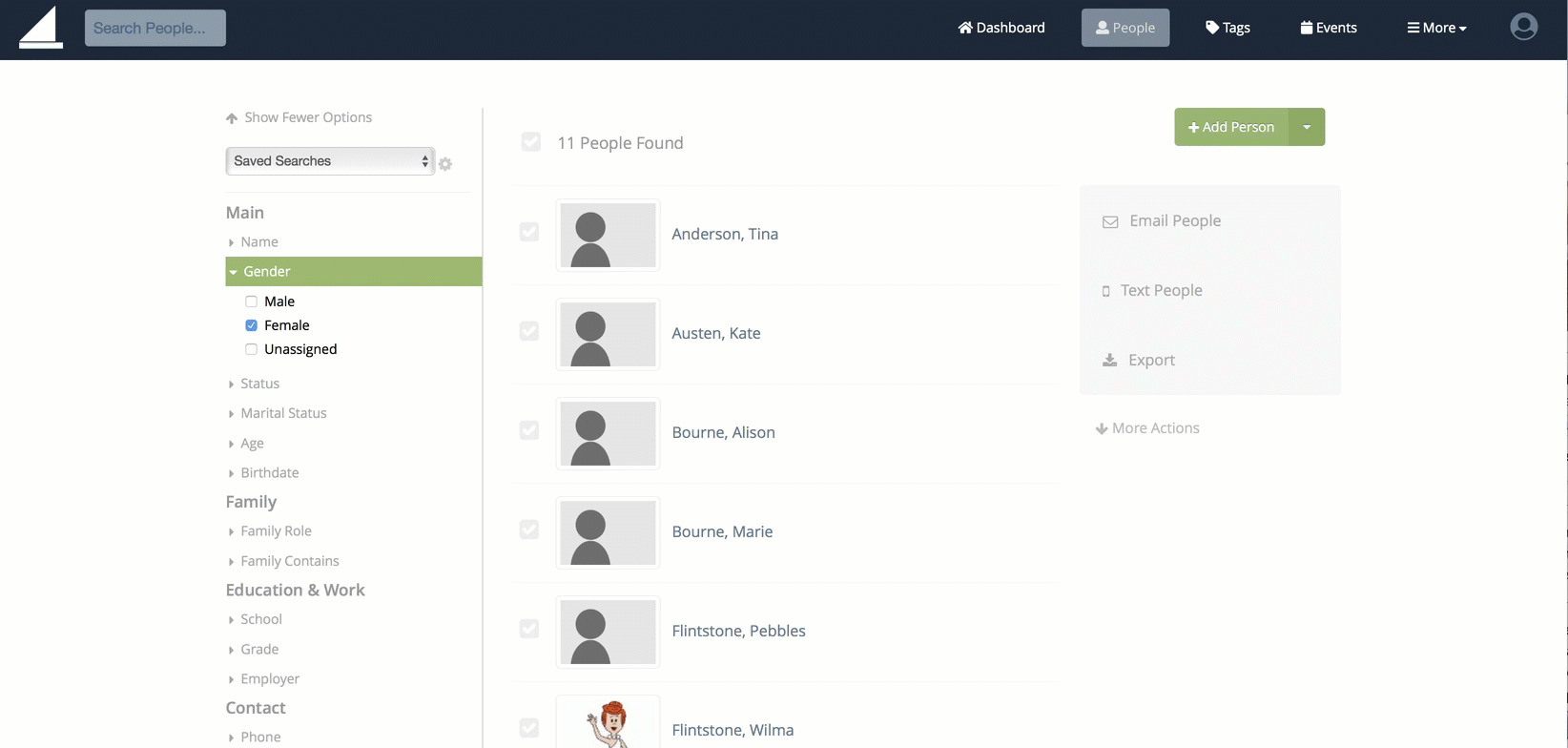 Forwarding or Re-Sending an Email
You can see the emails that you've sent in your history by going to More > History > Email.
If you need to forward an email or re-send it to a group, you can copy and paste the text in your history, or simply forward the email if you were one of the recipients from your email inbox. 
If you are going to send out an email with this look regularly you may want to consider creating an email template.
Adding an Attachment
If you'd like to add an attachment to an email, click the "add attachment" button directly under the compose field. That will open to your computer files and allow you to attach a document, pdf, image, etc.