To move tags into folders or move tag folders into different folders (creating subfolders):
Select the "Tags" tab from the top right.
Navigate to the folder containing the tag or folder you wish to move.
Click and drag the tag or folder name to the folder where you'd like to move it and release the mouse to drop it in.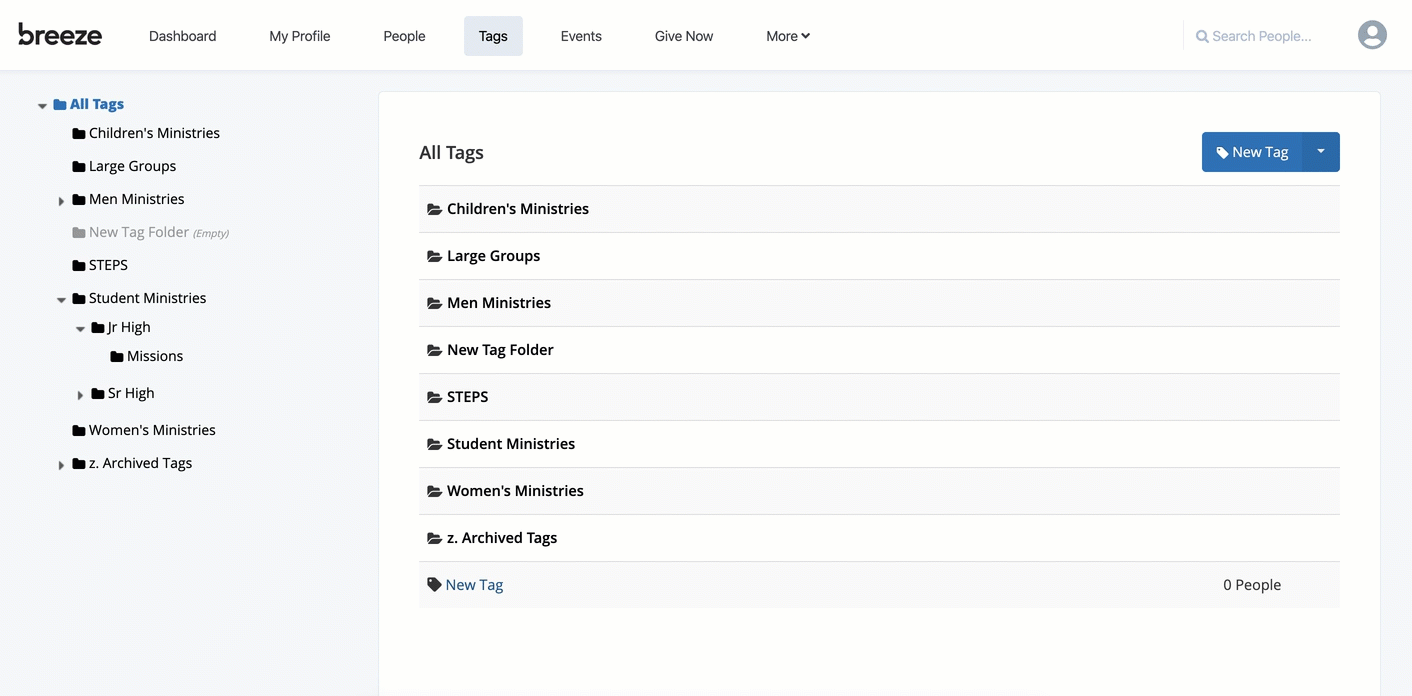 Note: The permission to move tags falls within the permission to Create/Delete Tags.