Tags and Tag Folders can be used in any combination to organize groups within your church. That said, if you use a structure similar to the following, you will likely find it easier to organize your data. This example assumes that some ministries in your church are small group based while others are not. This example is provided not to copy directly but rather to give direction for how you might organize your own tags based on the programs you offer.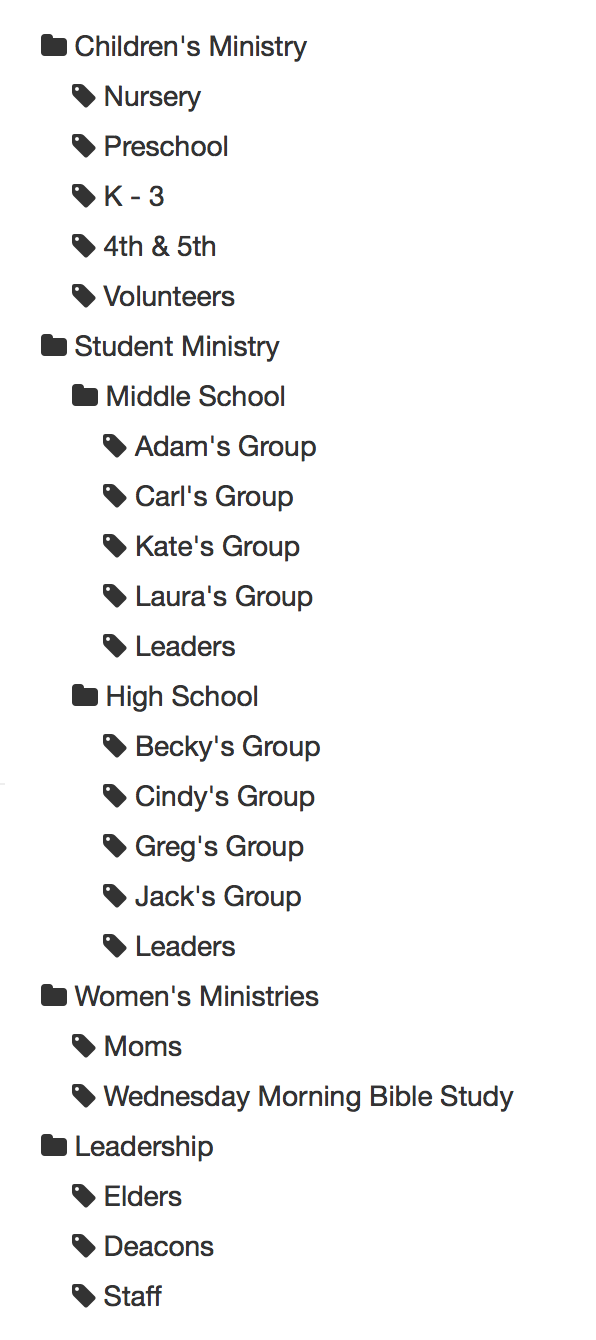 Creating Tag Folders
To create a Tag Folder, first go to the Tags page.
Click the down arrow next to "New Tag" and select "New Folder"
You can create new tag folders within already existing folders, or you can drag and drop your tags or tag folders after they have been created.