Overview: Storing your prayer requests so that you can easily stay up to date with the prayer requests of your church family.
While the process of storing prayer requests can be done several ways, our goal is to make it as breezy as possible! We're here to offer solutions and let you decide what works best for you and your church, regardless of whether or not Breeze is at the forefront.
With the use of key Breeze features, you can easily collect information for these prayer requests to ensure your members that their requests are being seen and heard. Where you store it really depends on your unique ministry and how you hope to use it.
There are three ways you can store these requests within Breeze. Our best practice recommendations are:
Notes
If it's just record-keeping of historical prayer requests, then using Notes is going to be a great choice for storing these requests. You can use the notes section within an individual's profile to store these requests.
As you gather information about a particular request, you can simply navigate to the individual's profile, select notes and then add a note about their request. This can be visible to just the user who added the note or to the member.
See more on how you can create a Note here: Creating and Viewing Notes
Forms
Forms offer another great way to gather and store prayer requests.
Because Breeze forms are highly customizable, you can use them for whatever you want! Creating a "Prayer Request" form would give you a set place to gather specific information and would allow people to provide this on their own time.
Another perk to using a form is that it allows an individual to submit a request at any time, knowing that instead of calling the church they can simply submit a request that the church will get right away.
Here is an example of what this Form could look like: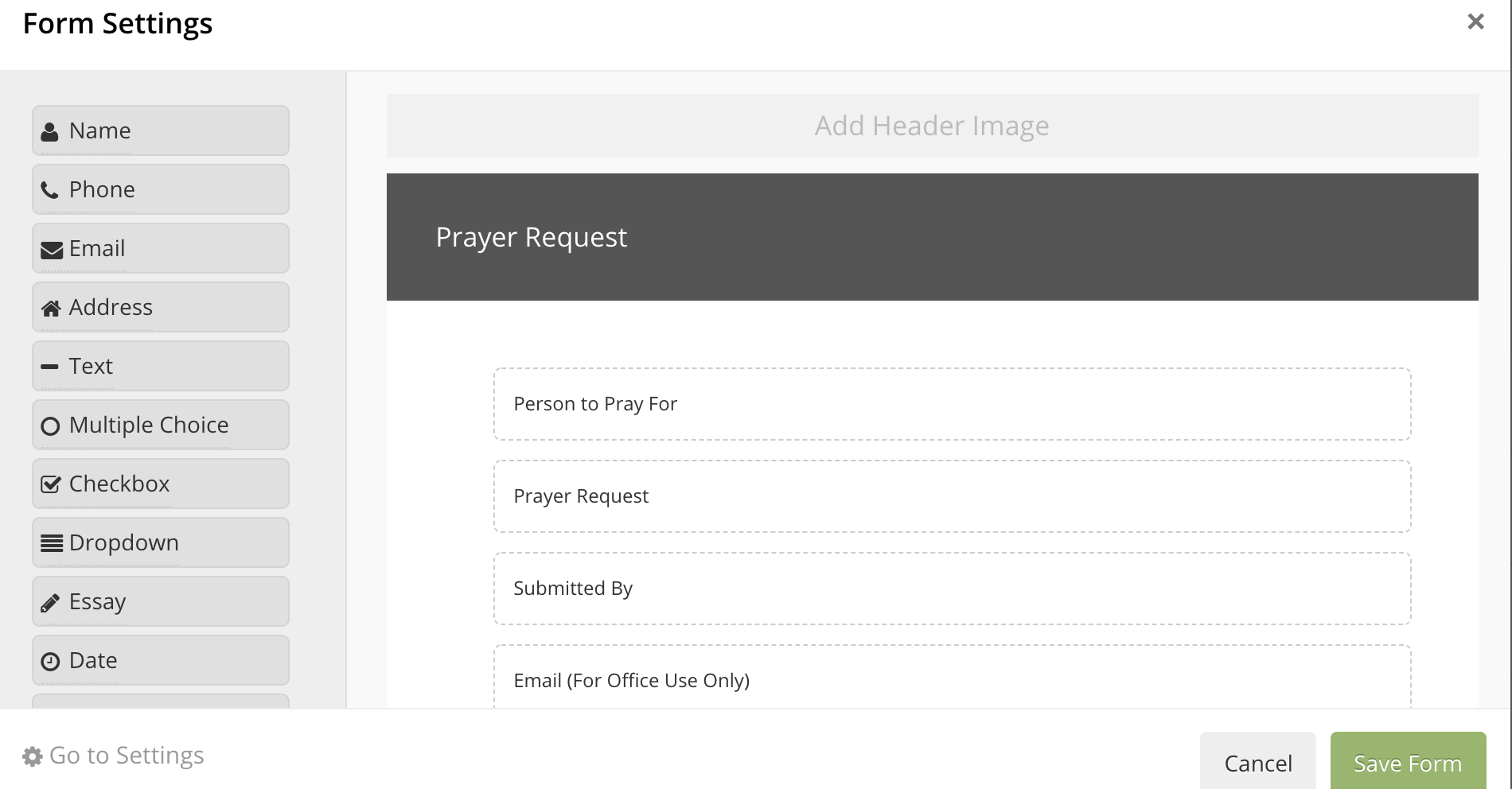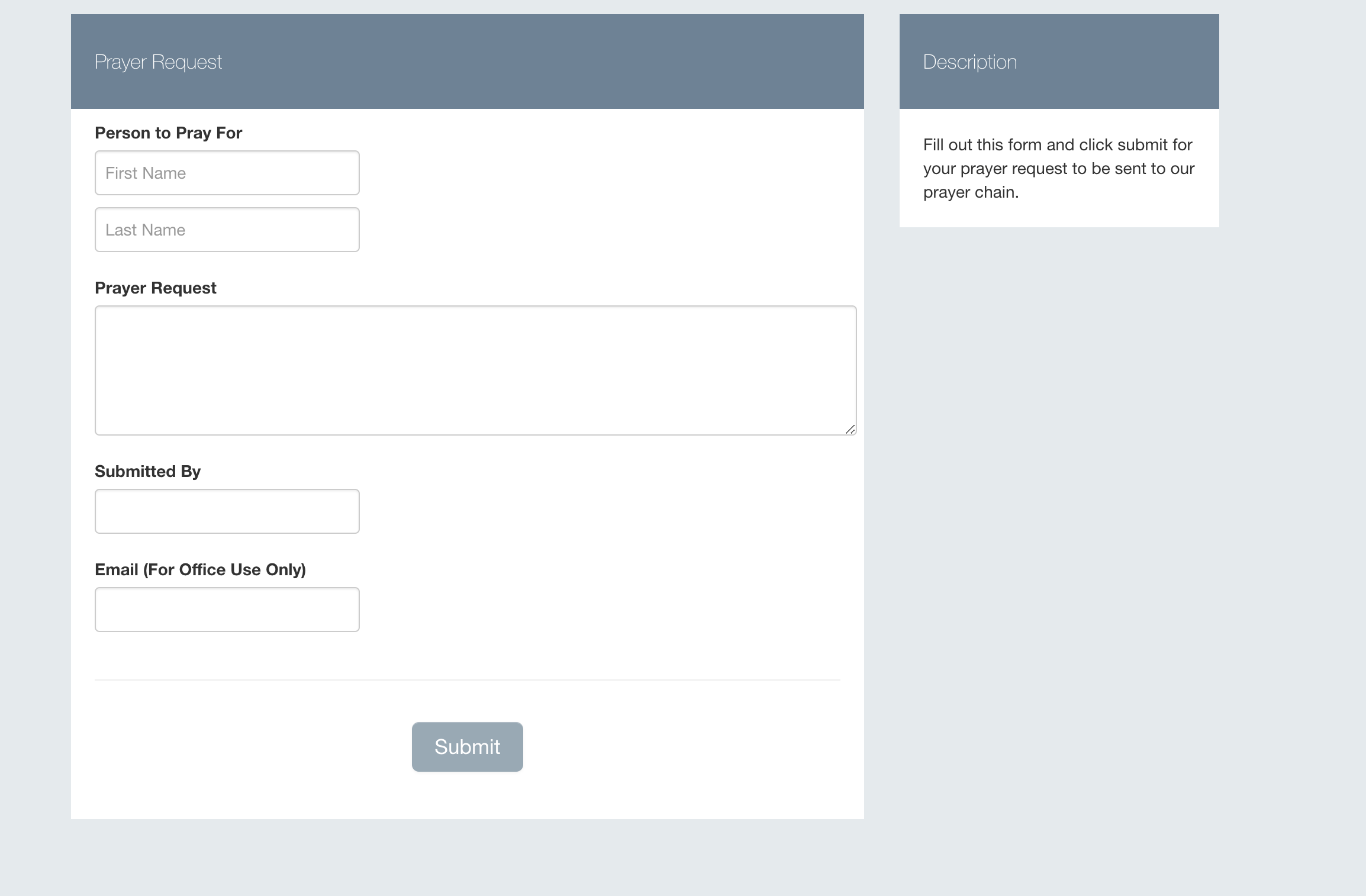 To learn more on how to create and share Forms see here: Creating a Form
Custom Profile Field
A great way to store and keep track of prayer requests is to create a new "Prayer Request" section with a corresponding profile field. You can use this field to track prayer requests at your church. Here is an example of a custom profile field: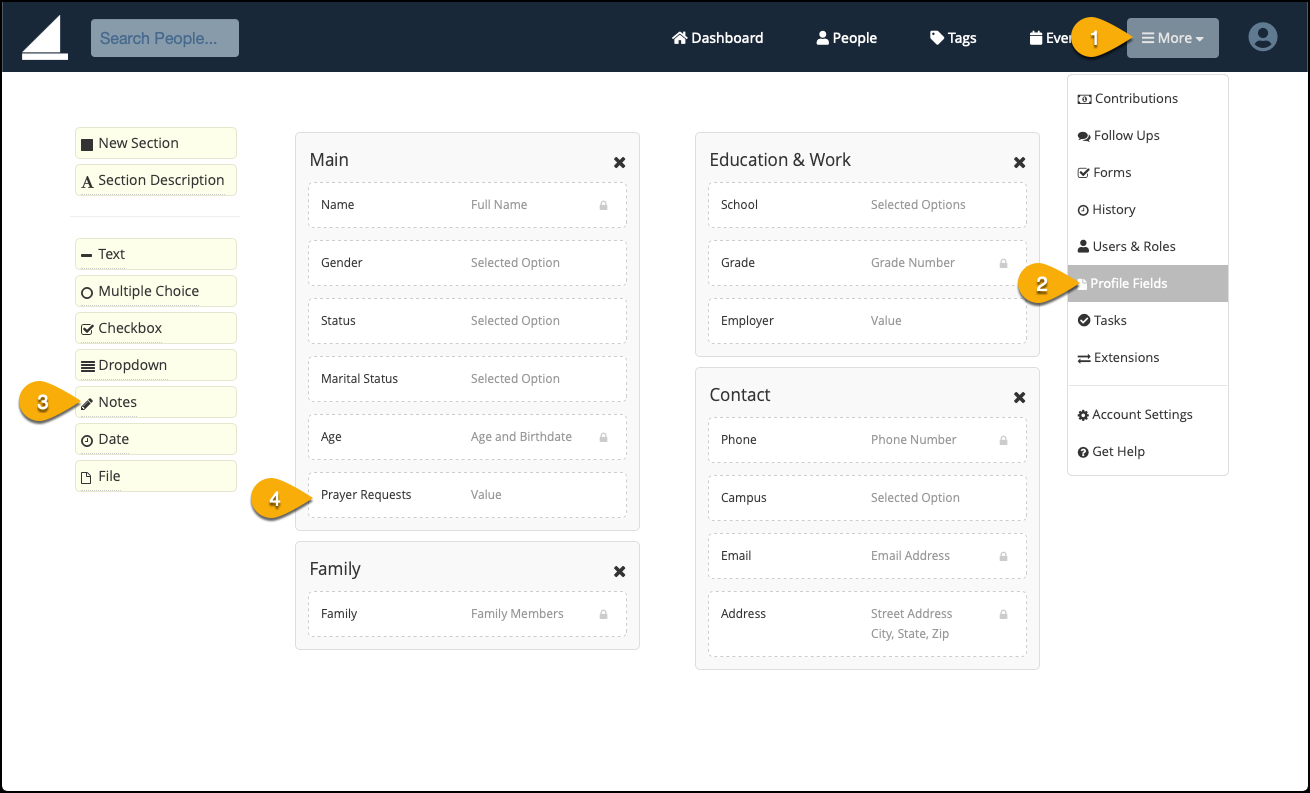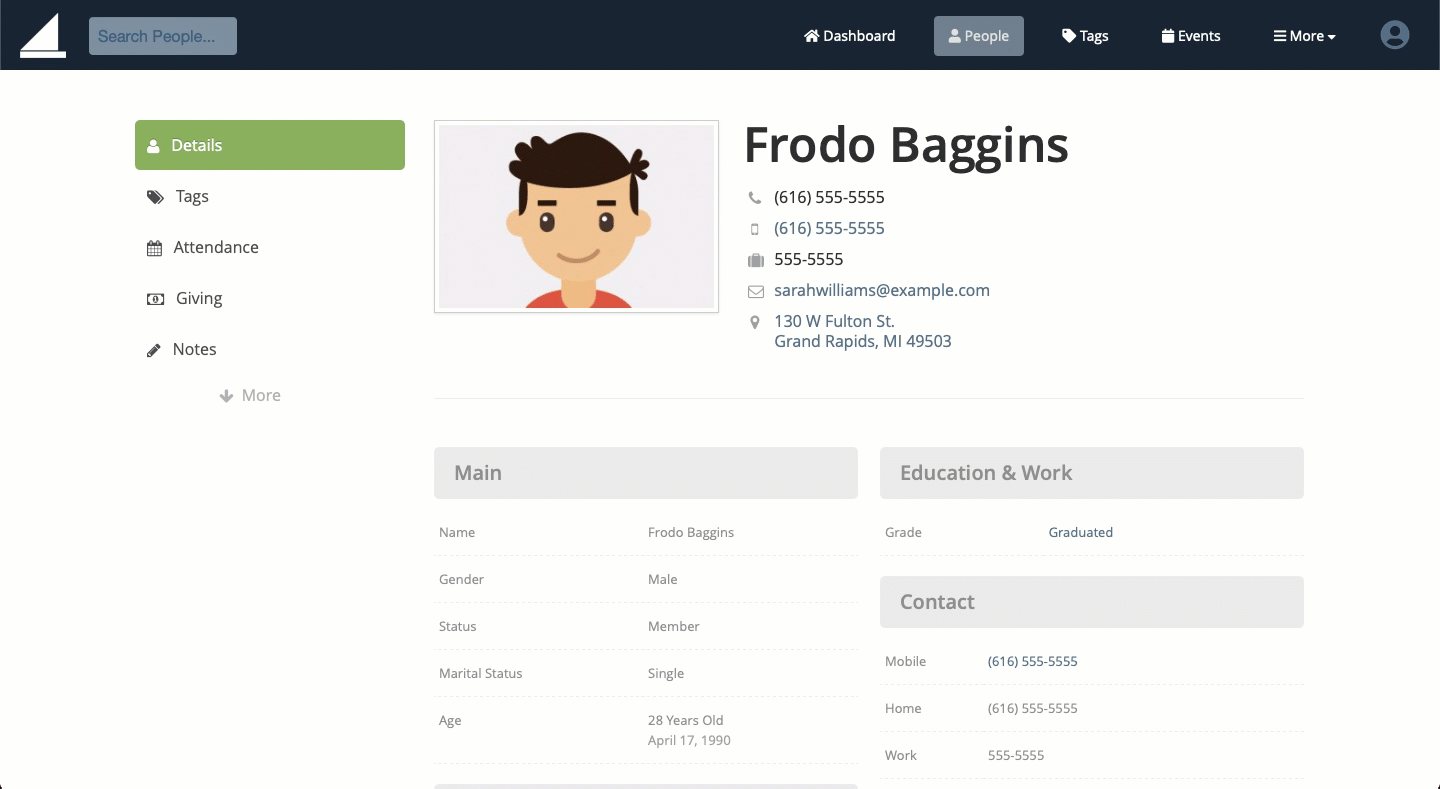 To learn more on how to create new Profile Fields see here: Customizing Profile Fields
Congratulations, you're now ready to store prayer request and allow your members to submit and share their requests to the church.
We recognize that every church is unique so if you would like additional assistance in brainstorming different ways to track and organize your prayer requests, please contact Breeze Support.