There are several scenarios when removing someone from a family in Breeze is beneficial. Perhaps a child grew up and left to start a home of their own! Or maybe there was a separation in a family or user-error when entering information.
Whenever this happens, it is easy to remove a person from a family to populate as a "stand-alone" profile or be connected to a different family.
Navigate to the profile of the person you want to remove from the family.
Click the gray header over the family section.
Click the remove icon to the left of the person's name. This will remove them from the family but not the database.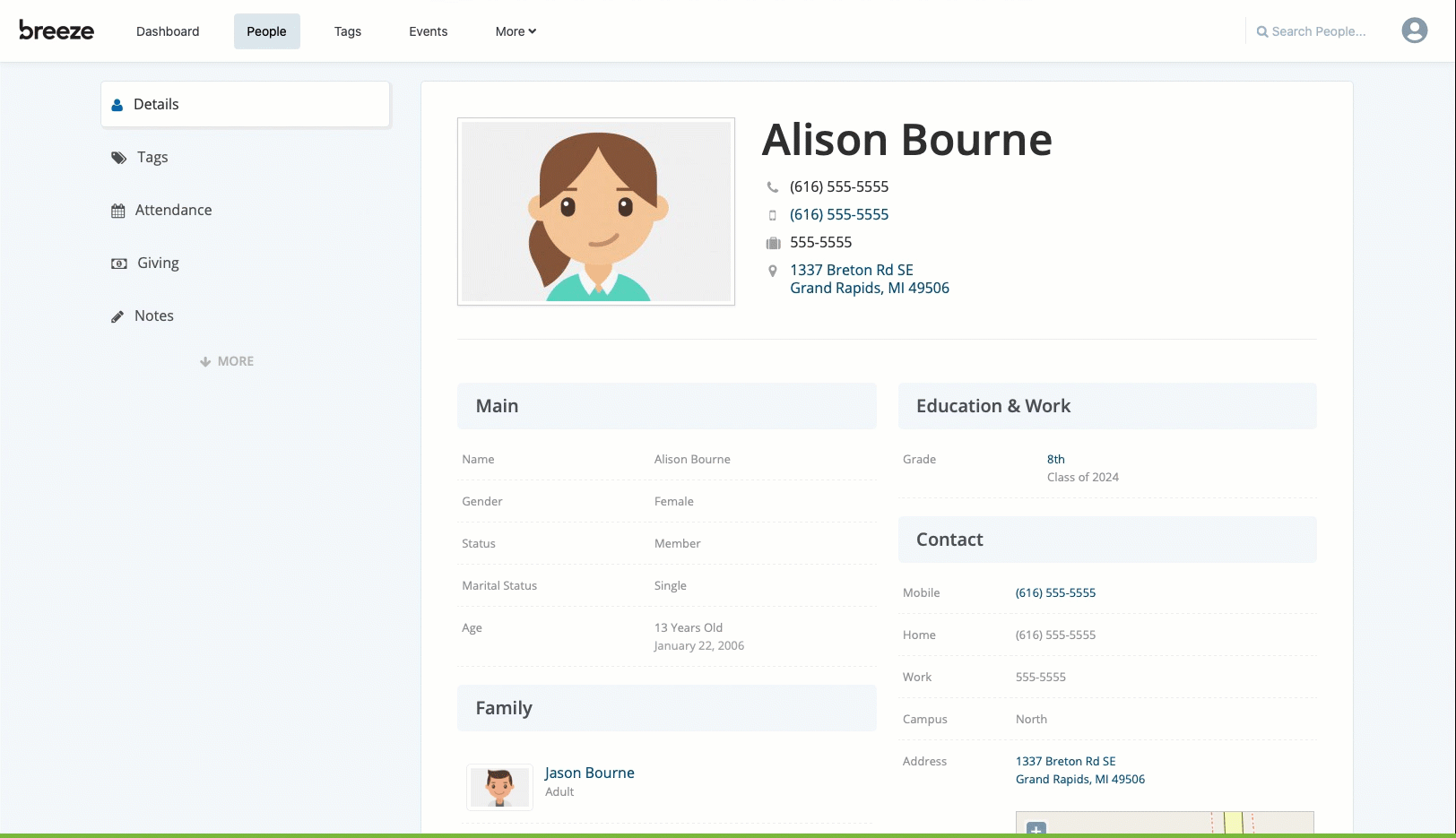 For more information on when someone should have a "stand-alone" profile or be connected to a family, see
Using Family Roles