If you've ever imported a large quantity of information and realized that there's something wrong or missing and you wish you had an "undo" button - you're in luck!
The Bulk Delete tool will allow you to delete specific categories (People, Tags, Giving, Attendance, Envelope Numbers, Notes) that were created within a certain time frame.
To access the Delete tool:
Navigate to the Account Settings ()
Select Bulk Tasks
Click More (on the left)
Choose Delete Data.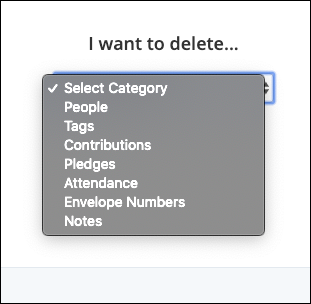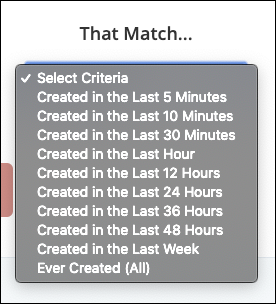 Why would I want to use this tool?
If you recently imported a large group of people but forgot to include a profile field, you can delete the group and start over.
If you imported contributions but had the wrong names lined up, you can delete and start over,
If the attendance that you imported was not done correctly, you can delete and start over.
Essentially this tool is meant to be a do-over for actions taken recently, or over all time.
SaveSave