Overview:
Do you have information outside of your Breeze database that you would like to import as a Breeze Profile field? Here's some simple instructions on adding a profile field and bulk updating the information using Import.
Step 1: Create your Profile Field
Navigate to "Account Settings (in the top right corner) > Profile Fields"
Drag items from the left and drop within the section you desire
Rename the field to the name you desire
Click "Save Changes"
For additional help here, see our article Customizing Profile Fields.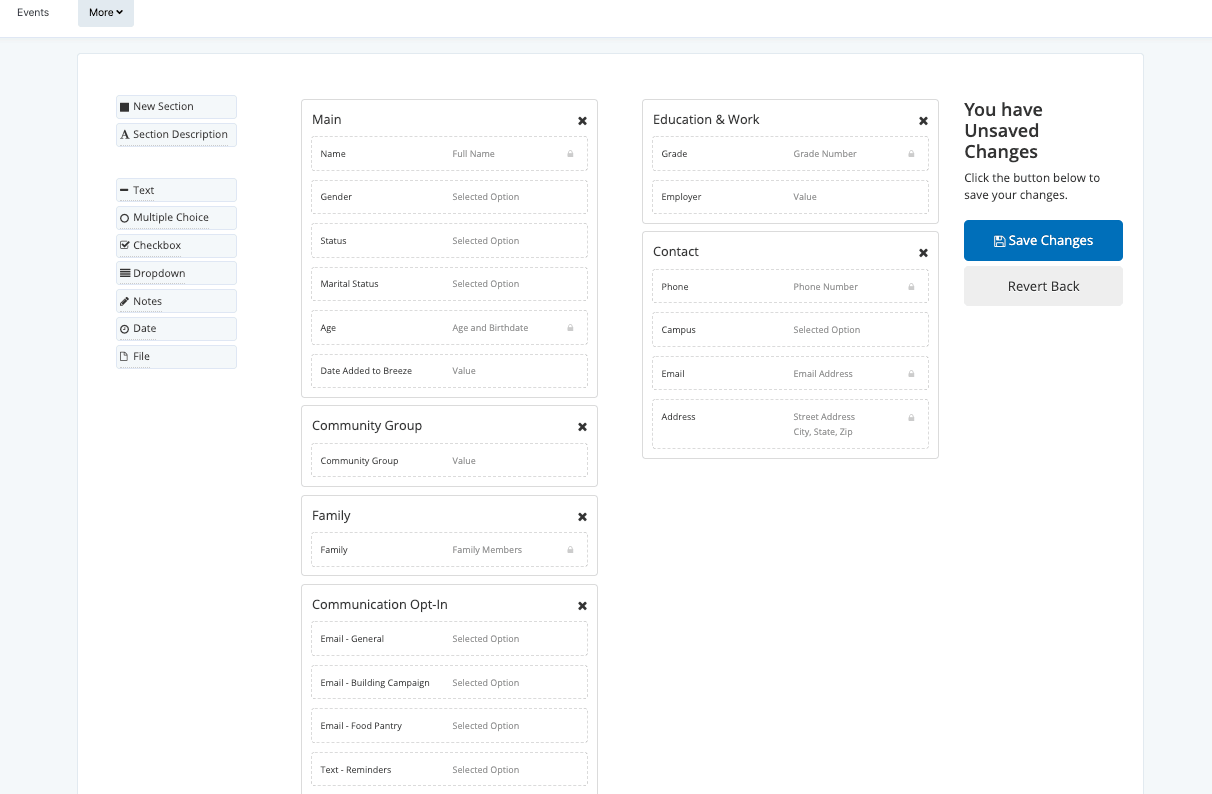 Step 2: Download your "Update People" Template File
Navigate to "More"
Select "Tasks"
Choose "Update People" on the left.
Click the "Download Template File" button

and make the desired changes to the downloaded template file.
For additional help here, see our article Bulk Update People.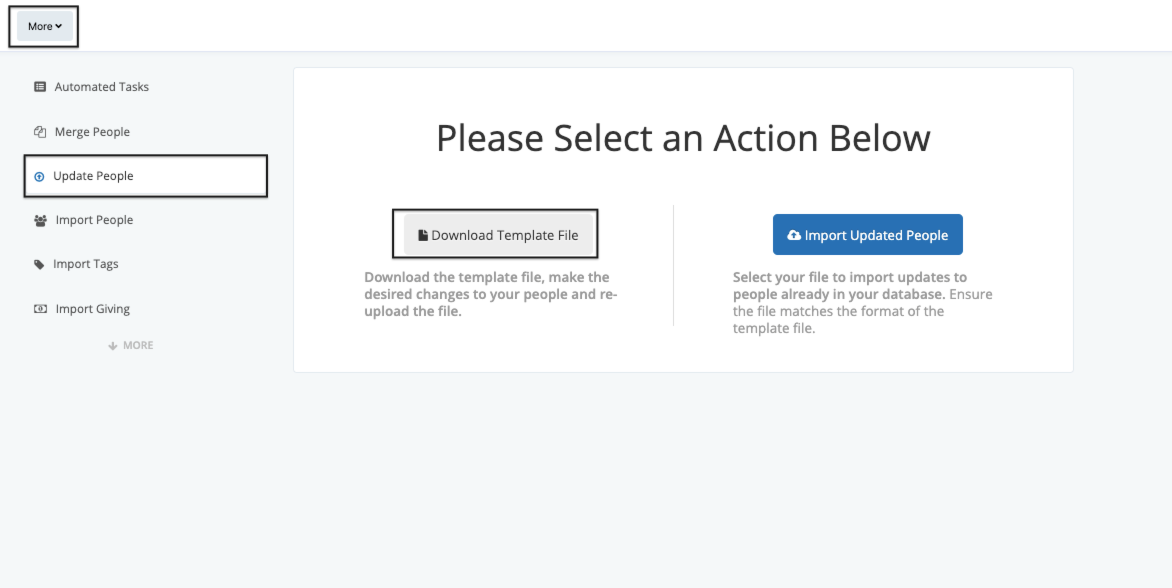 Step 3: Update the new Profile Field's Column and Import back into Breeze
Your downloaded spreadsheet should now include that new Profile Field you just created.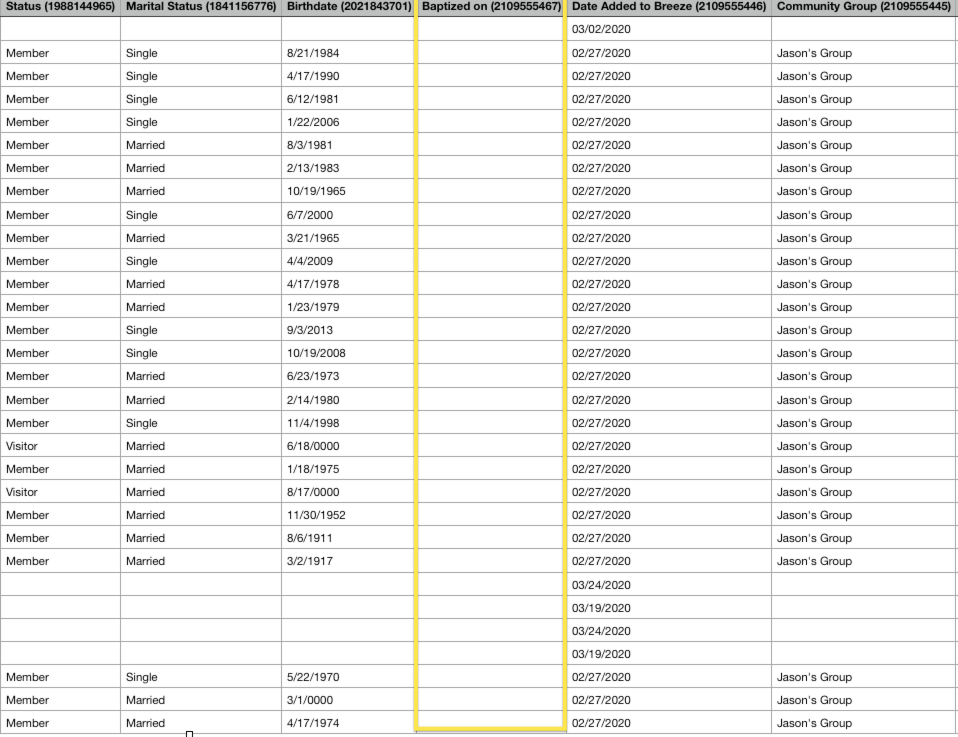 Import the file back in using the "Import Updated People" button. The information for those people will be updated.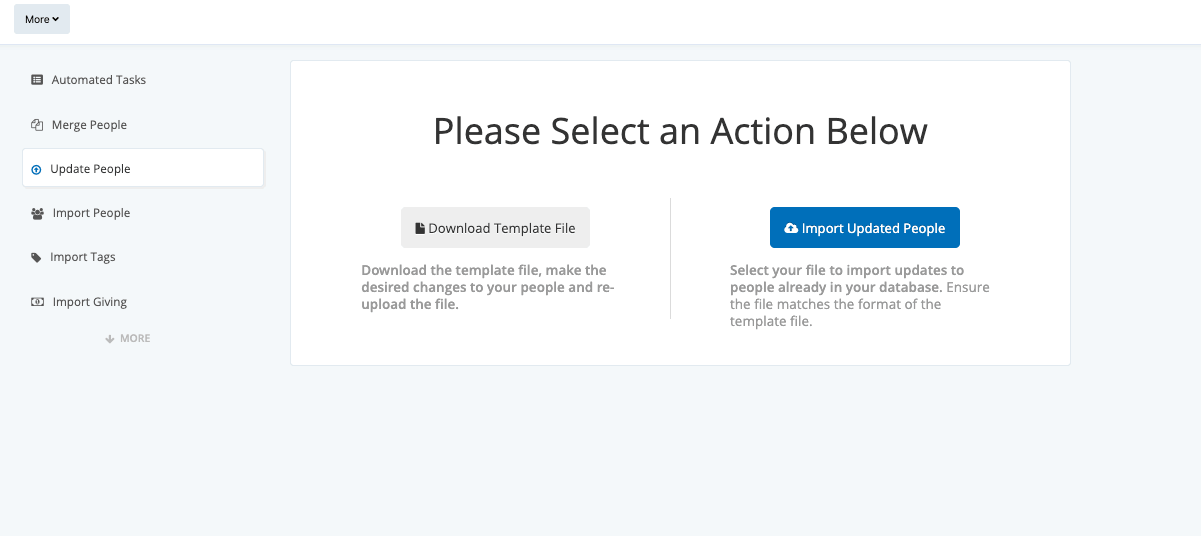 To avoid having import problems, do not delete any columns or the codes on row 1. If you delete information out of any other row or field, that field will be imported as blank, and will delete any pre-existing data in that field.