Overview:
There may be times that you want to view the New "people" who have been added to the system, within a certain time frame, or even on a specific date. This can help narrow down when they may have first visited. This can be done a couple of different ways in Breeze by using the built-in features.
1. Search People feature:
Select the "People" tab from the top right.
On the left, click "Show More Filter Options".
Select the criteria of "Added Date" and choose from the options of Range, Date, or Relative. The results will show up on the right.
2. You may want to Export People, creating a "custom" Excel export, and simply choose the option of "Date Added".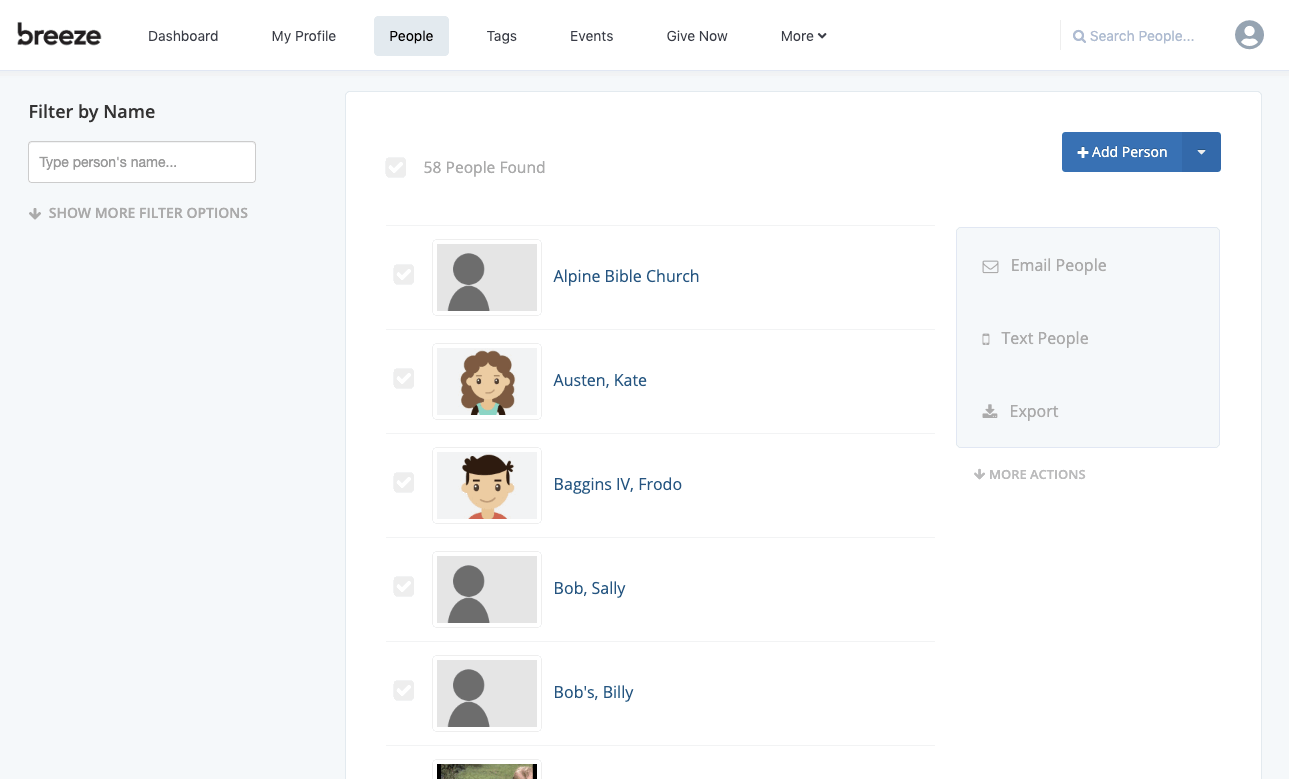 This will allow you to easily see the specific date that each person was added to your system.
3. Check the Log of Changes / Audit Trail for Person Created (not the most recommended approach, however, this will let you know what "user" created the new person).
4. Set up our automated Notifications to alert you weekly of all of the new people added to the database via email.
5. Create a "Date Added Profile Field" and update it. (See steps below)
How to Create a "Date Added to Breeze" field on your Profiles
When you export People information into Excel, the last column you should see on the report should be "Added Date." These instructions will explain how to get this data into a Custom Profile Field on an individual's Profile.
Create a Custom Profile Field
Navigate to "More > Profile Fields"
Drag the "Date" item from the left and drop within the section you desire
Rename the field to "Date Added to Breeze" or any other name you desire
Click "Save Changes"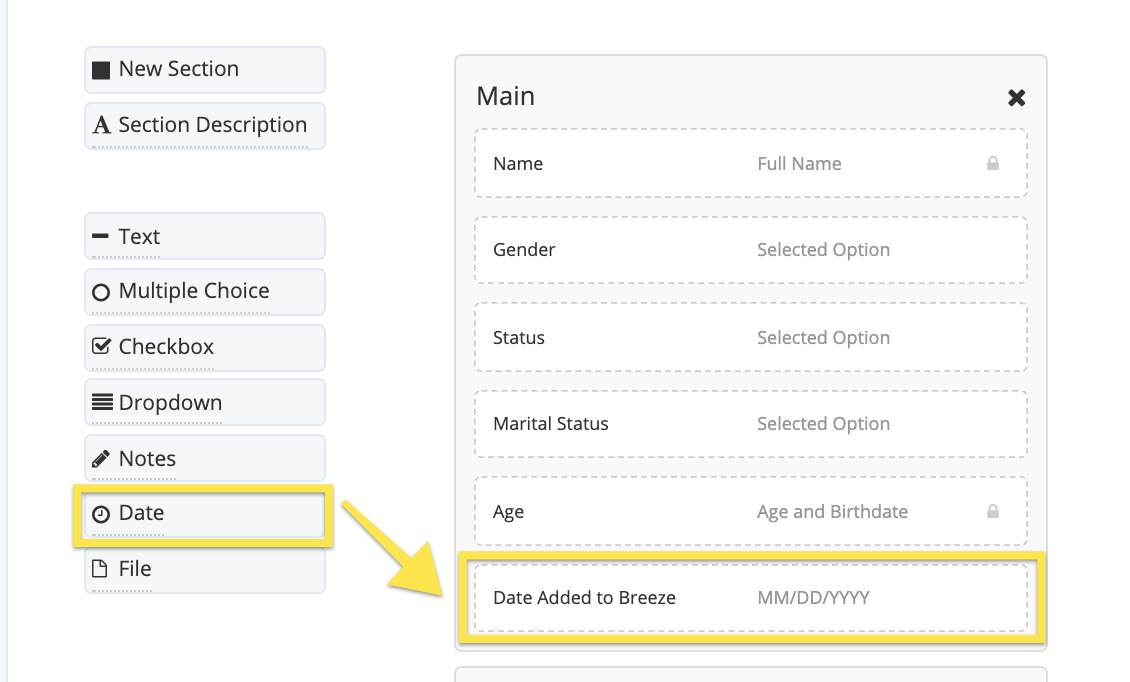 For additional help here, use our article Customizing Profile Fields.
Download a spreadsheet of all of your Profiles from "People"
Starting in People, check all of your profiles and click "Export."
Select "Excel" from the dropdown list and then click "Download."
Look for the last column that lists "Added Date."
For additional help here, use our article Exporting People
Download your "Bulk Update" Template
Navigate to "More"
Select "Tasks"
Choose "Update People" on the left.
Click the "Download Template File"
For additional help here, use our article Bulk Update People
Merge Data
Here's a view of both spreadsheets put side-by-side. You'll want to copy and paste the data from the People Export into the Update file. Both spreadsheets should have the same amount of people in it, as long as you are exporting out your entire database in People.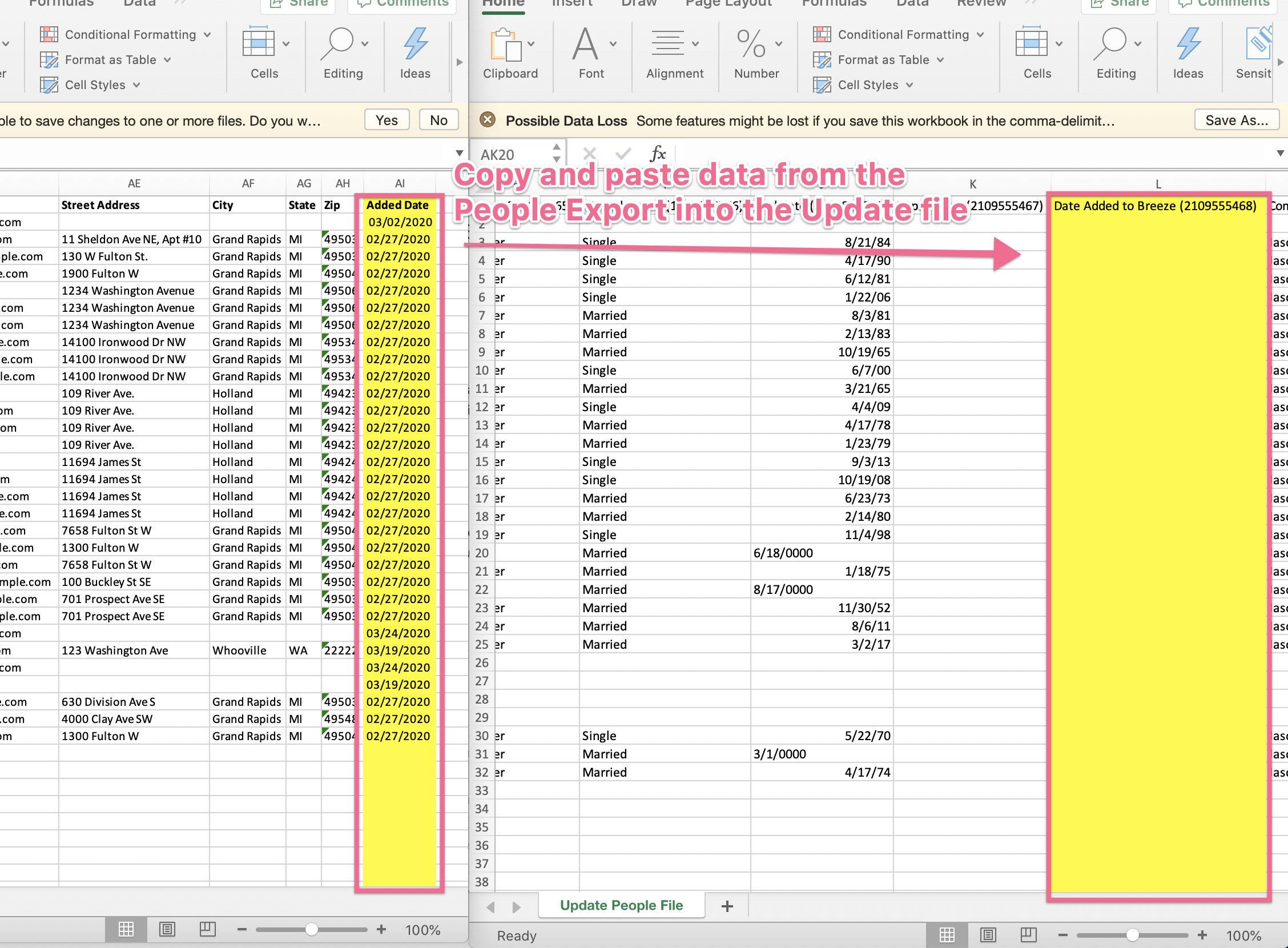 After you have copied and pasted the data, import the "Update People" spreadsheet back in using the "Import Updated People" button. The information for those people will be updated.

End Result
Your profiles should now be updated to show your new Profile field with the date they were added to Breeze.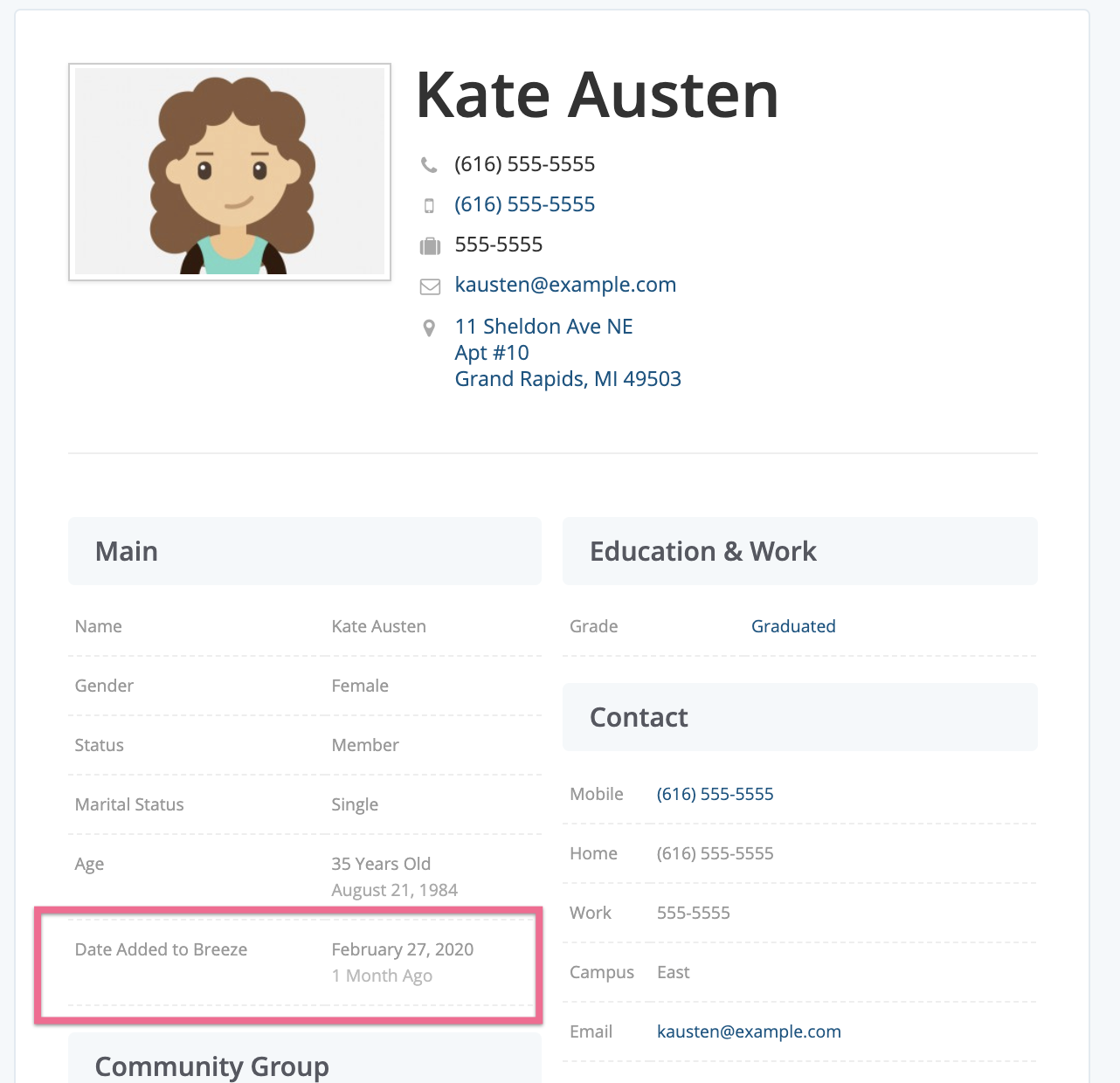 ​