For situations where printing out a physical letter is needed, users can write a single letter in Breeze to a list of desired recipients. Breeze will then generate a unique letter for each recipient, customized to that person (e.g. each letter greets the recipient by name). To write and generate letters from Breeze:
Pull up the list of people you'd like to create a letter for (by running an advanced search, searching by tag, or another method).
On the right, click "Export."
Select "Letter" from the dropdown list.
Compose your letter and click "Download."
Letters download in Microsoft Word (.docx) format.
Looking for details on emailing people instead? See
Email People
.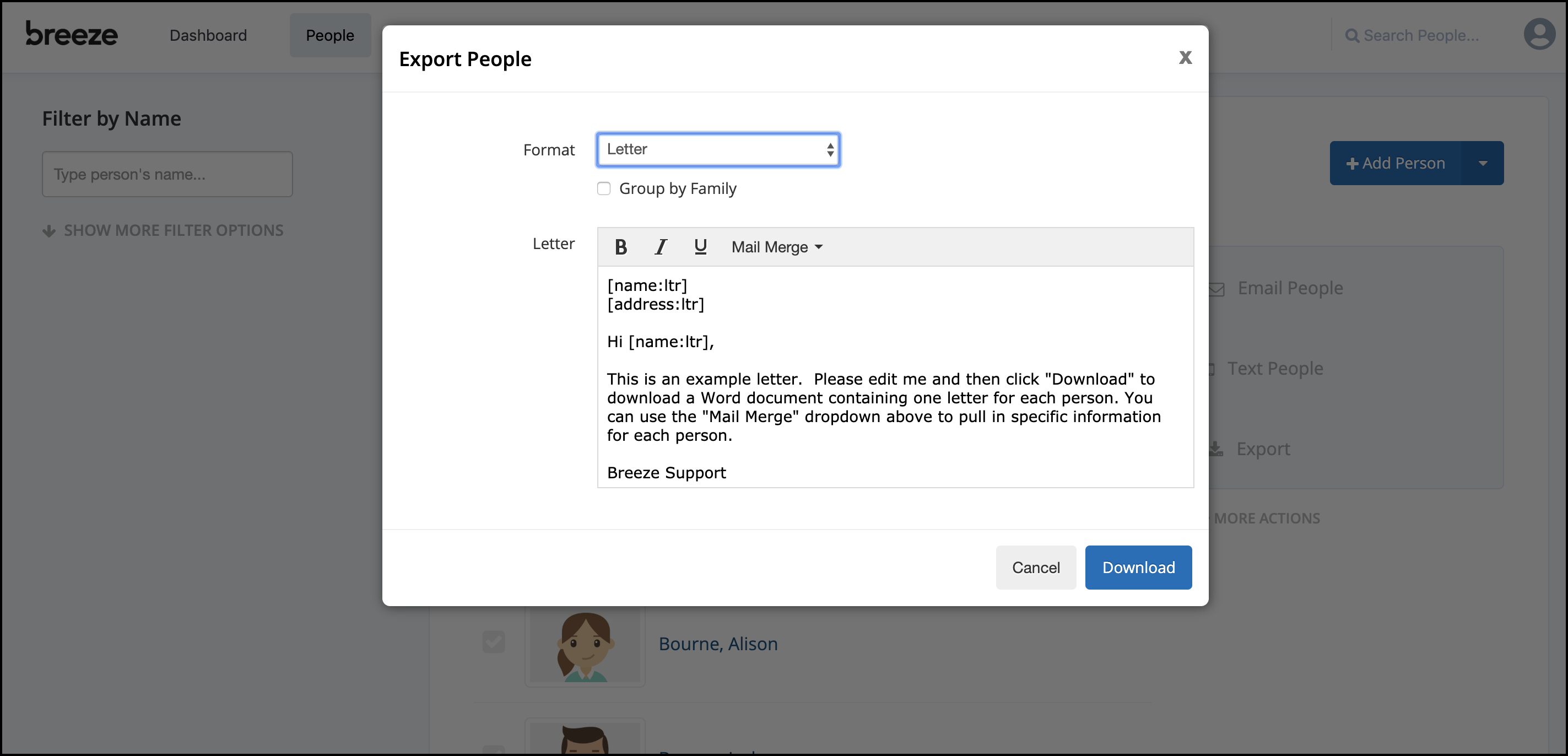 Saving a Letter as a Template:
You'll notice that when composing a Letter within the Letter Export, there is no functionality to Save a Letter Template. Because of this, the suggested work-around is to Compose your Letter within the Letter window (w/ all necessary Mail Merges) > then Copy/Paste that verbiage into the Email compose window and Save it as a Template! Whenever you need to recall this letter in the future, simply load it from the Email Templates and copy/paste it back into the Letter window!