Users are able to create forms to accept payments. By default, forms use Breeze's built-in payments platform which requires no setup beforehand.1 To accept payments:
Navigate to "More > Forms."
Click to "Create New Form."
Select "Registration" as the type of form you want to create.
Click the "Payment" field to modify the amount.1
If you'd like to modify which fund the form payment should go into or which processor is used2, click "Go to Settings" in the bottom left and then "Show More Options."
Make your changes and click "Update Form."
1The amount can be:
a. a numeric amount such as $10
b. a blank which will then prompt the user to enter an amount
c. 0 which will bypass the payment section altogether (helpful if including multiple payment options and one should be "Pay Later")
2 Payments through forms can be processed by Breeze, PayPal, or Stripe
Here is an example of the different payment options: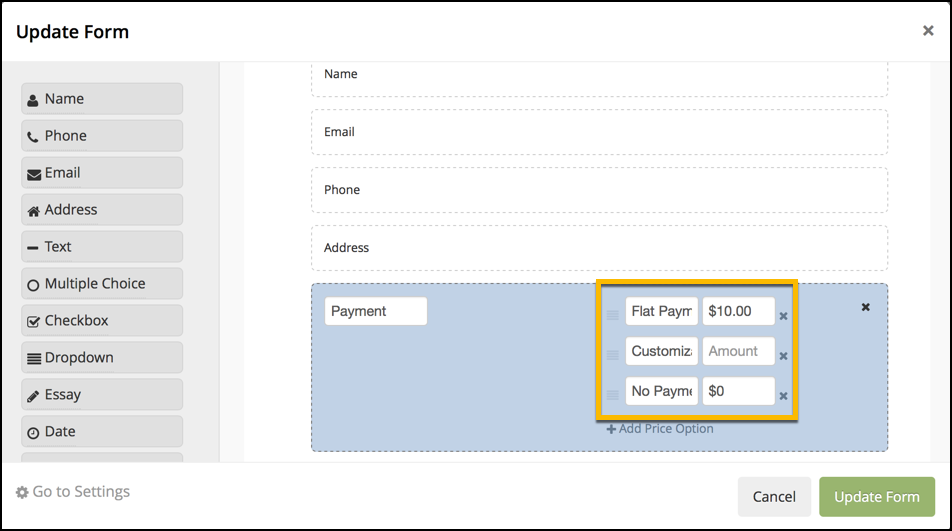 Here is what those payment options look like from the view of the form: