Overview:
At times a person will RSVP to an event, and then realize they are unable to serve due to unforeseen circumstances.
They are able to easily change their volunteer RSVP by clicking on "RSVP to Requests" in the original email they received:
Once they click the RSVP to Requests you will get a notification saying "This RSVP request has already been responded to" with a box that says "Change Responses".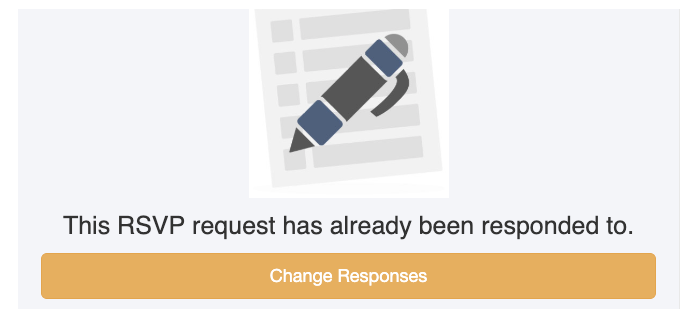 Click on the box, edit your response(s) and the church will be notified.