When a Volunteer has been assigned to a Volunteer Role using the Volunteers if you include an RSVP option on either the reminder or send schedule, the volunteer will have the option to Accept or Decline the position they have been assigned to.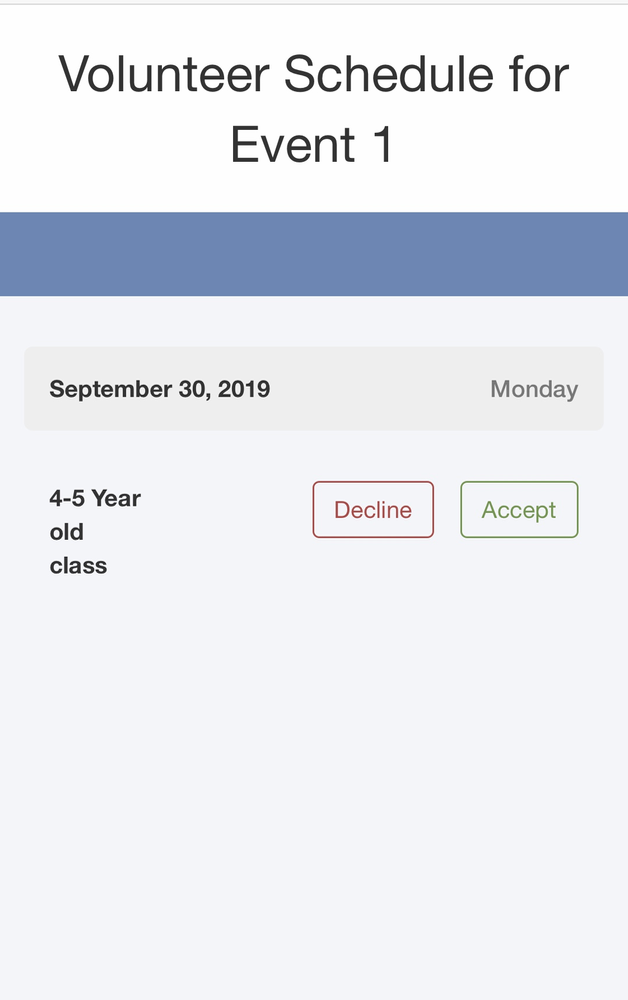 If Someone Declines
The designated Leader of this Role will receive an email alerting them that a volunteer has declined. And they will be given the option to click the name of a suggested volunteer to ask to replace this volunteer:

If you choose to assign and notify an alternate volunteer for this role, they will get an email that states, "A volunteer vacancy has come up for the following role. Would you be able to fill this need?"
They can click "RSVP to Request" to either accept or decline this volunteer position.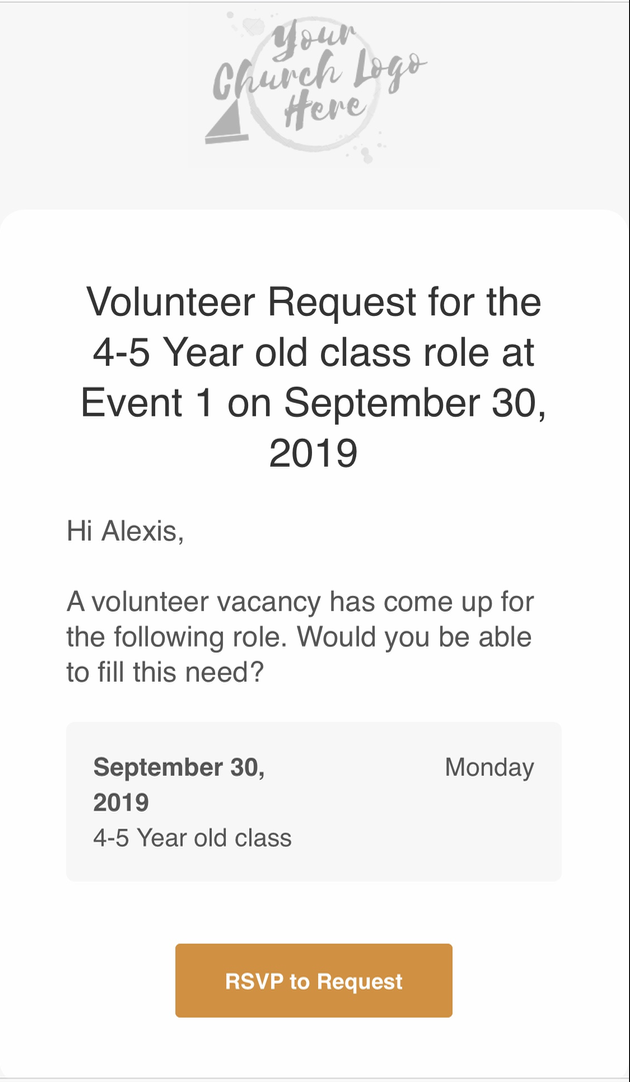 In the actual event, Under Volunteers, we record those who have declined volunteering, so you have a record of the fact that they were scheduled but declined. You can also see any notes they made when they RSVP'd.

If there is no "Leader" for the Role
If there is no "Leader" for the Role, you will only see the Decline in the event and will need to assign a new volunteer from the event itself.
Keep in mind if your reminders have already been sent out, you will probably want to send a schedule to this specific volunteer to let them know they have been scheduled: