There may be times that you need to delete an event, perhaps a Sunday service was canceled and you do not want it show in your attendance records. Or maybe an event series is going to be ending a few weeks early. You can do this!
Select the "Events" tab from the top right.
Click the event you'd like to delete.
Click "edit event settings" in the lower-left corner.
Click "Delete Event" from the bottom right.
If deleting a recurring event, you will be asked if you want to delete the current event only, all future events, or all events.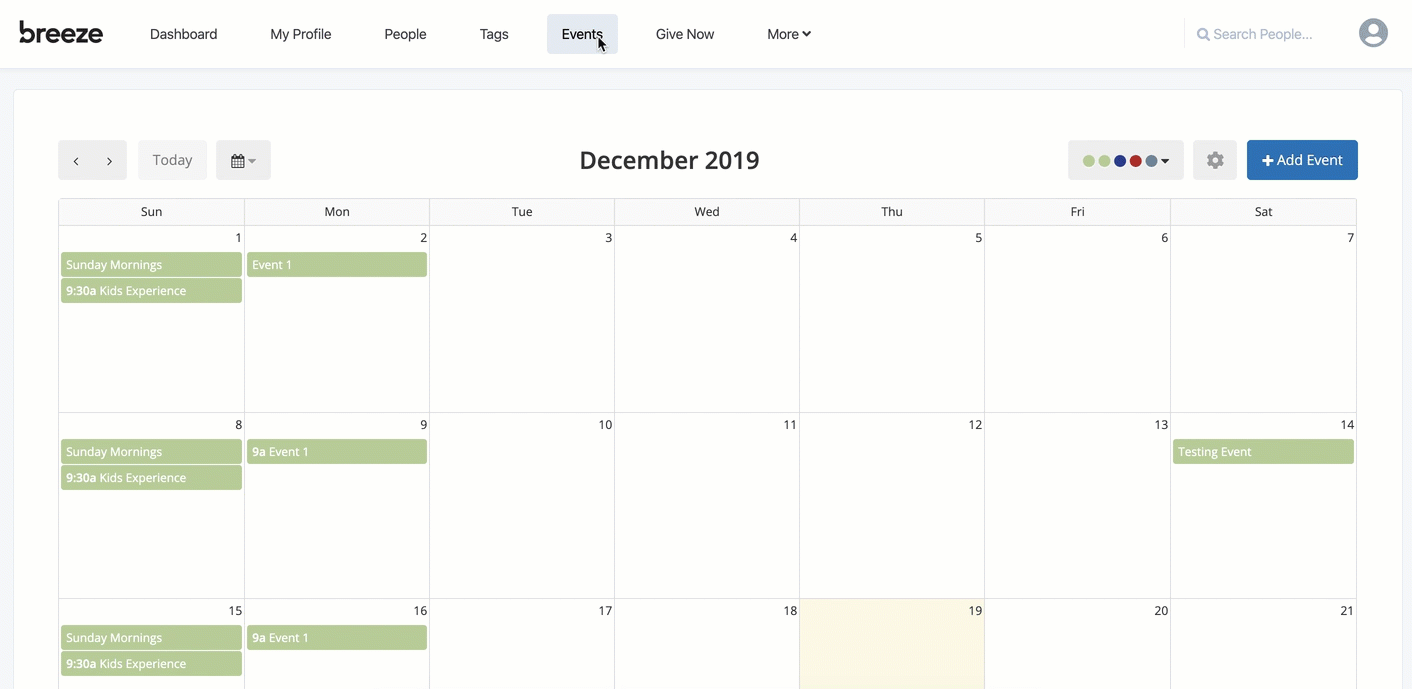 If you unintentionally delete an event, restores can be done for up to 30 days. See our section on
recovering deleted data
for more information.
Choose Delete Event if you are wanting to delete one single event from an event series. (It will delete the specific event that you are in).
Choose Delete Series if you want to Delete all the events in this series (It will delete past, present, and future events in this series).
Choose Delete Future if you want to Delete the event you are in and all future events in this series.