The latest version of the Breeze Check In App for those on iOS 16 is version 1.9.
Breeze's Check In app can be downloaded to your devices from the Apple App Store for free. The app allows for true wireless printing to any AirPrint Compatible Printer, making your check-in experience even better!
You can download the Breeze Check In App on iOS devices here.
The earliest version of iOS that the Breeze Check-In App supports is 12.4.
How To Use The Check In App
The first time you use the Breeze Check In app you'll be prompted to enter your subdomain.

Your subdomain is part of the URL that you use to log in. For instance, if you log in at cornerstone.breezechms.com, your subdomain is cornerstone

. If you don't know your subdomain, please contact your church.

You'll be prompted to Login using your Breeze Login.
When viewing the events calendar, select a date that you wish to check people into an event on.
Select the event for which you'd like to track attendance and you'll be brought to Check In screen for that event.
Check the first person in!

Once you check the first person in, a popup will appear asking which Brother Printer you would like to use. This popup will only appear once per check-in session.
From this popup you will select your desired, AirPrint-supported printer and your name tag will begin printing! You will need to ensure that the printer is fully connected before trying to check others in. The first print will be slightly delayed.
The new Check-In App can communicate with the Brother printers via AirPrint, but cannot communicate directly with the DYMO printers because they are not AirPrint. The Print Station set up would be the only way to communicate to the DYMO Wireless Printer via the Check-in App!
Role Permissions needed for Checking People In through the Check In App (Events > View Events and Check In People) OR (Check In Only Account)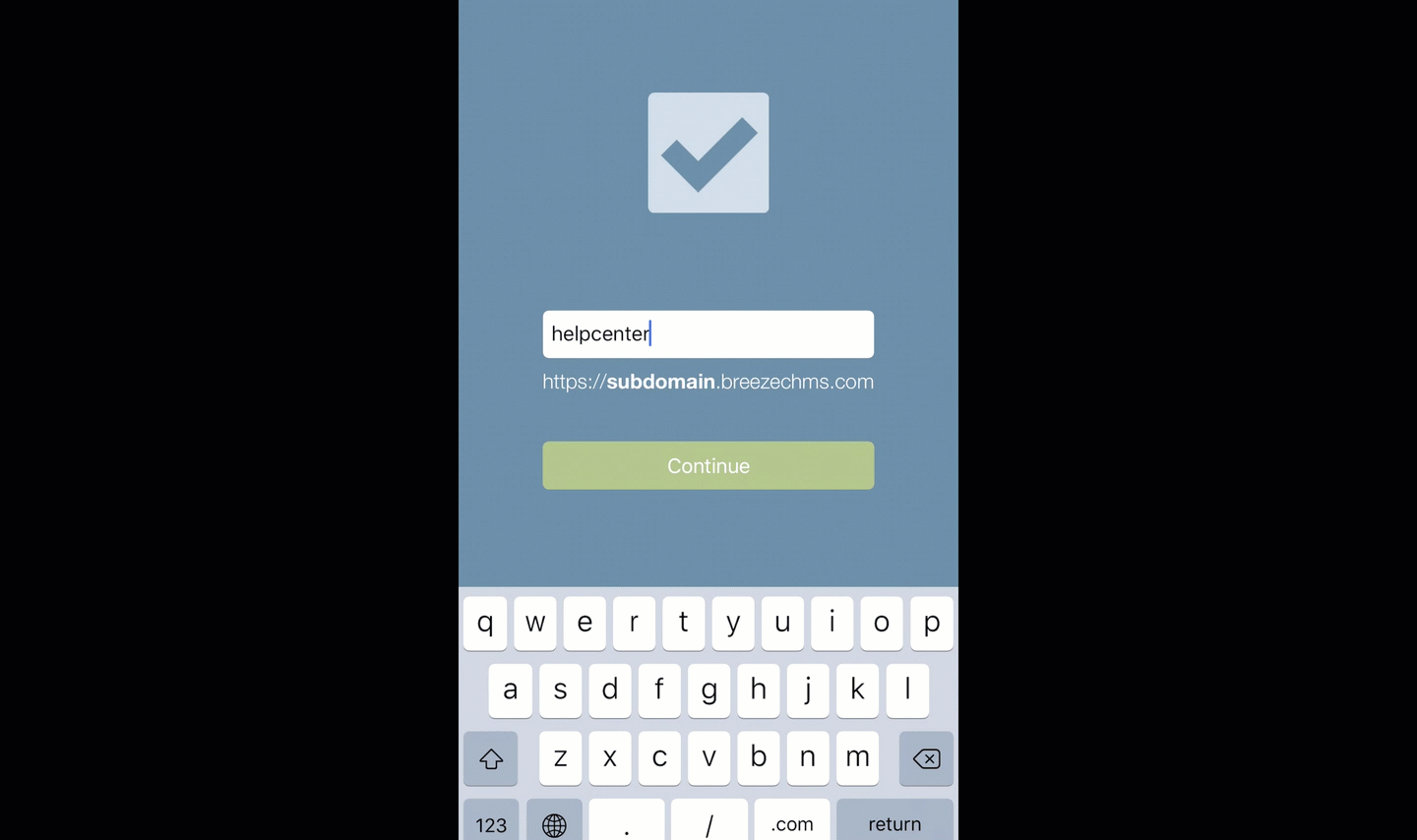 (This video does not have audio and is designed to help visualize the processes outlined above.)
Recommended Printer
Breeze Check In will work with any AirPrint compatible printer, however, we recommend the,
Supported AirPrint Labels
Breeze supports the following labels for the Brother Ql-820NWB: