By default, the Breeze check in page displays a list of everyone who can be checked into an event (List Mode). For churches who desire self check in, typically it's preferred to have members check in from a secure kiosk rather than to display a list of names.
Using Kiosk Mode
This mode is recommended for churches who want to use an un-manned check in station (ideal for self check-in).
Load the check in page for the event you're interested in.
Click the gear icon in the top right corner.
Click the "Mode" button.
Click to enable "Kiosk Mode" rather than "List Mode."
You'll only have to make this change once as it will be retained for the selected event and all future events in the same series.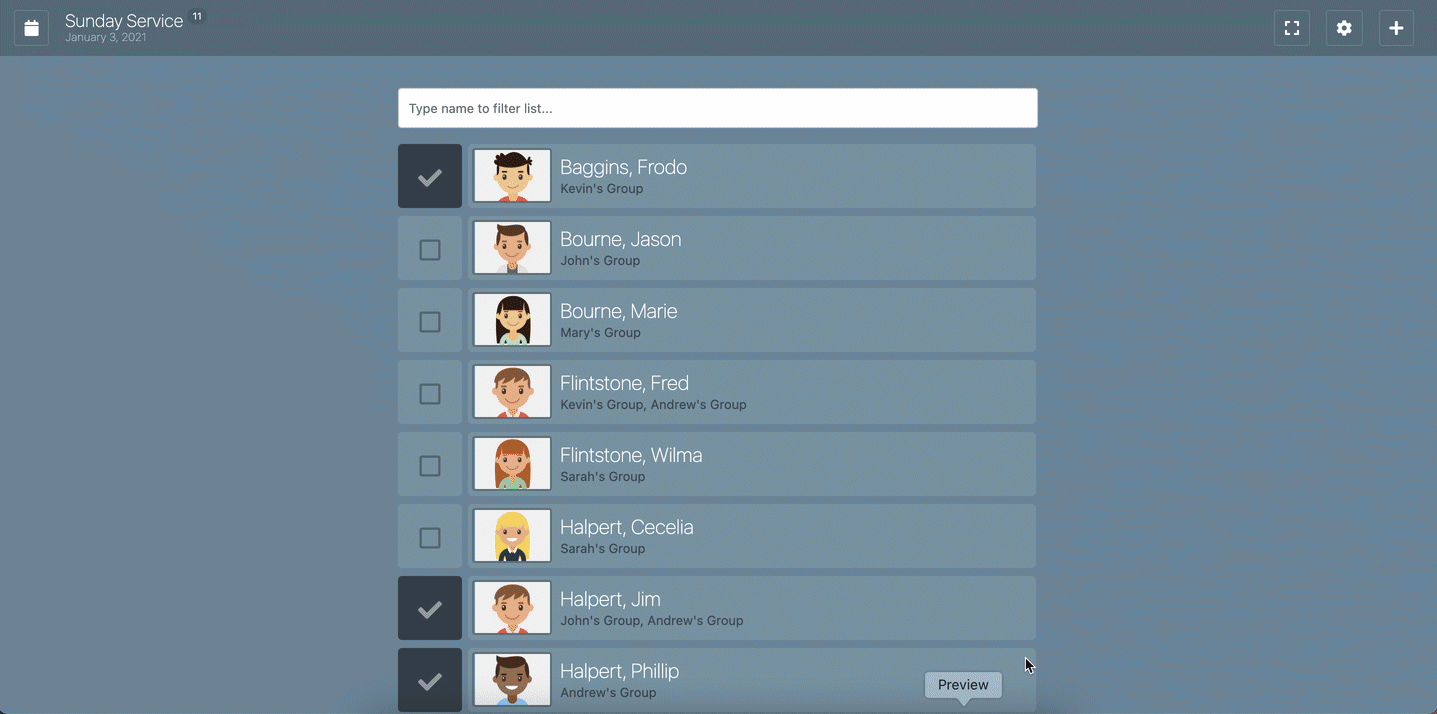 This mode will only allow the user to search by phone number or barcode.
Using Search Mode
This mode is ideal when the check in screen will only be visible to staff or volunteers or when security is not as high a priority (e.g. it's okay if someone sees a name of someone outside their own family by typing in another name).
Load the check in page for the event you're interested in.
Click the gear icon in the top right corner.
Click the "Mode" button.
Click to enable "Search Mode" rather than "List Mode"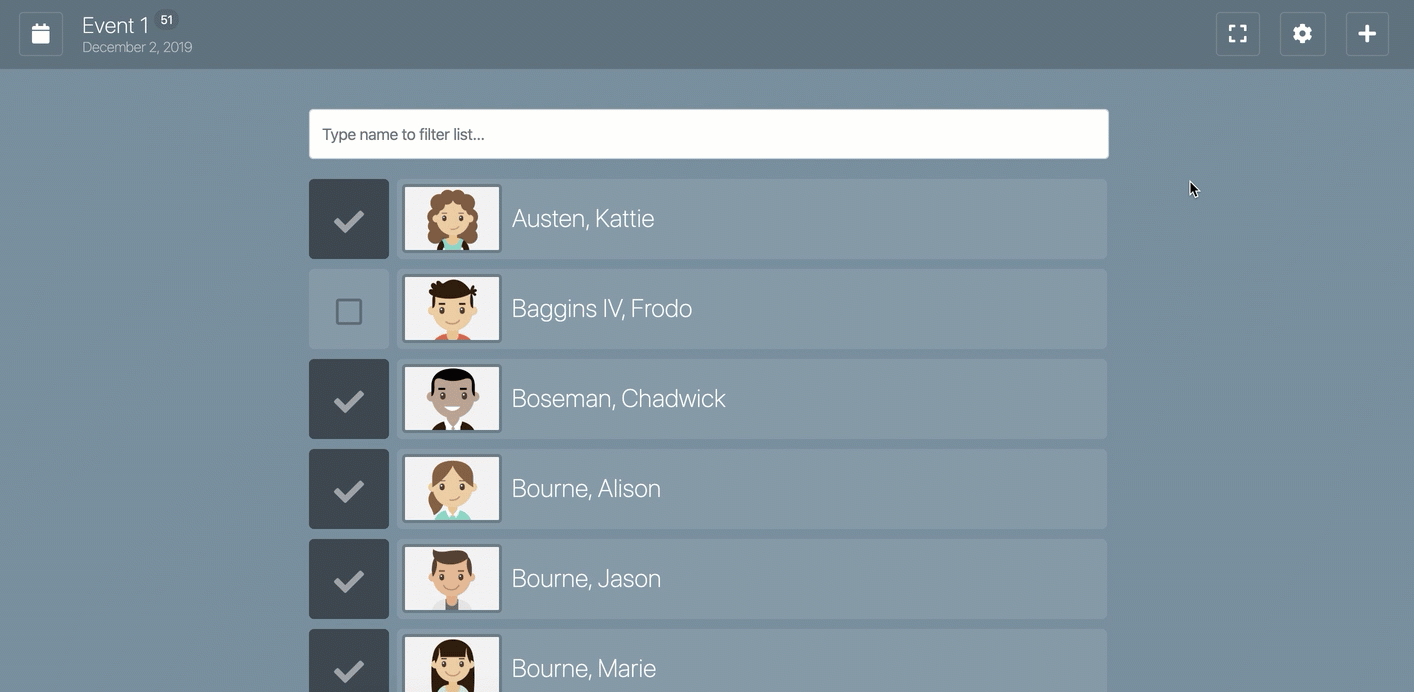 With search mode you can search by name (first, last, or both), phone number, or barcode (if you have barcodes currently in your database).
Breeze Best Practice with Check In
The Best Practice Recommendation for Check In with Breeze is to have a check in station with a representative there to assist your attenders.
There are several reasons for this which we will list below:
1. It allows that personal connection and expertise that church members like.
When you have people checking into an event that have never used Breeze check in, or are perhaps technologically challenged, having a person there can alleviate so much stress! While the actual check in process is fairly straight-forward, they may need some extra assistance with some of the added features, like adding a new person, updating a picture, help with name tag printing.
2. It ensures children do get checked in and adds extra security.
When you have a person at the check in station they can ensure that each parent is checking in the right children, and, if you choose to include the check out option, a person can be there to make sure the children are being picked up by the right person.
3. If everyone had check in on their phone, it would not increase security.
Allowing each family to have access to check in on their phone would actually decrease the security. They would be able to check in and check out anyone that they wanted to search for. Plus, having to train each person on using the check in app on their phone and connecting to the print station each week would take a lot of time for each device.
4. Having an attendant there to welcome and add new families makes a big difference.
When a new family comes for the first time, getting their information to check them into Breeze is very important to help with retention. When the family comes in, if a person is there to help add them and check them in with a check in station, it will make the new attenders feel more comfortable and welcomed.
SaveSaveSaveSave